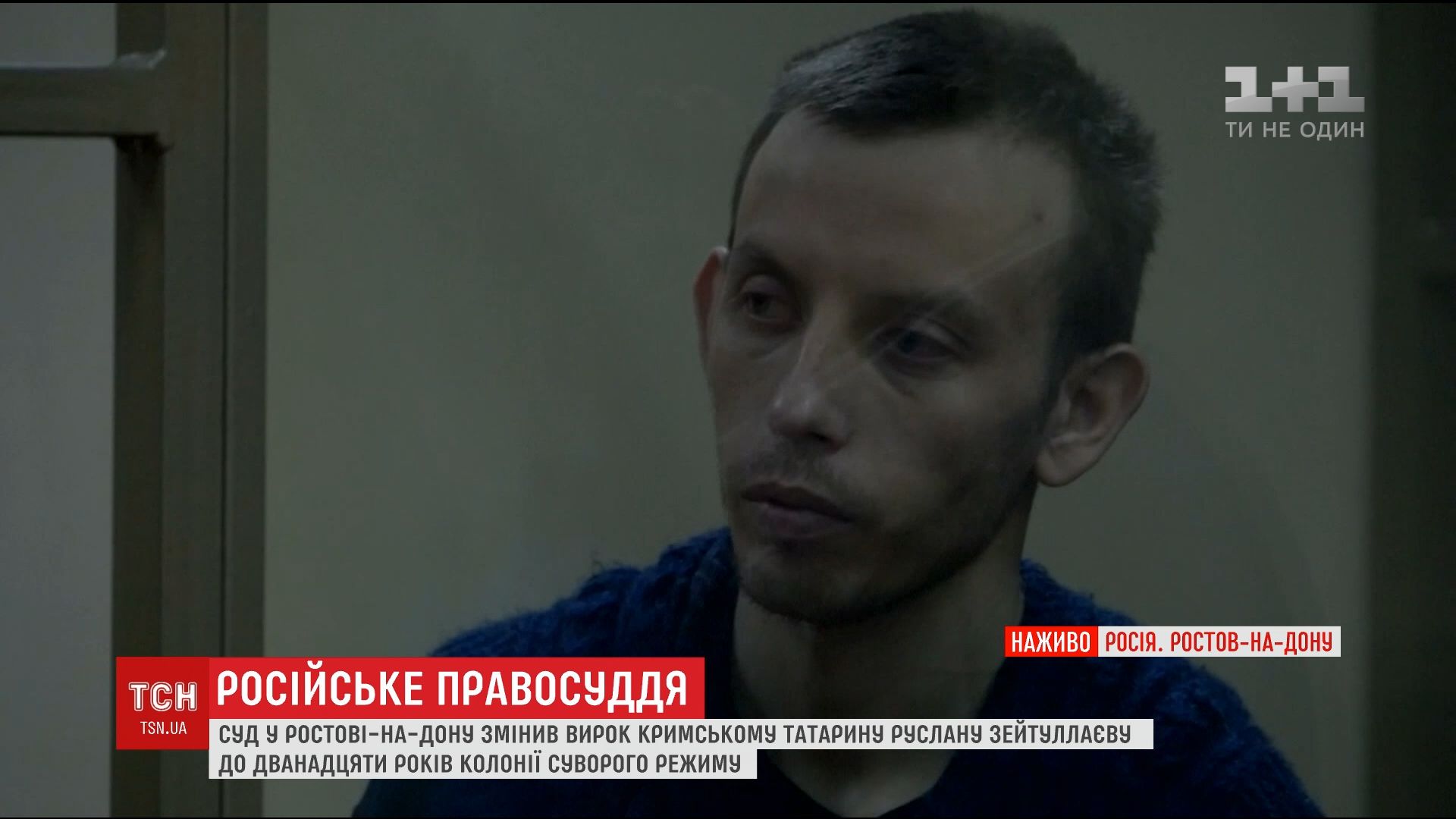 Screenshot
"Political prisoner Ruslan Zeytullayev, sentenced as part of Russian repression against the Crimean Tatar people in the occupied Crimea, has become farther away from his Homeland. The Ukrainian man is being transferred from Rostov-on-Don to one of the penitentiary facilities in the Republic of Bashkortostan," the statement reads.
As UNIAN reported earlier, on July 27 the Supreme Court of Russia increased Zeytullayev's sentence from 12 to 15 years.
On September 7, 2016, the North Caucasian District Military Court in Russia found Zeytullayev guilty of "participating in a terrorist group" and sentenced him to 7 years in prison.
Read alsoLawyer for Crimean Tatar leader compares Russia with Nazi Germany – mediaThe Russian prosecutor's office appealed the verdict to the Supreme Court of Russia, and the case was forwarded to the North Caucasus District Military Court for revision.
Read alsoAmnesty International calls on Russia to release Crimean activist KarametovThe investigation insisted that Zeytullayev be recognized not as a participant but the organizer of a terrorist group. The corresponding article of the Criminal Code of the Russian Federation provides for a sanction from 15 years in prison to life imprisonment.
On April 26, 2017, the court sentenced Zeytullayev to 12 years in prison.