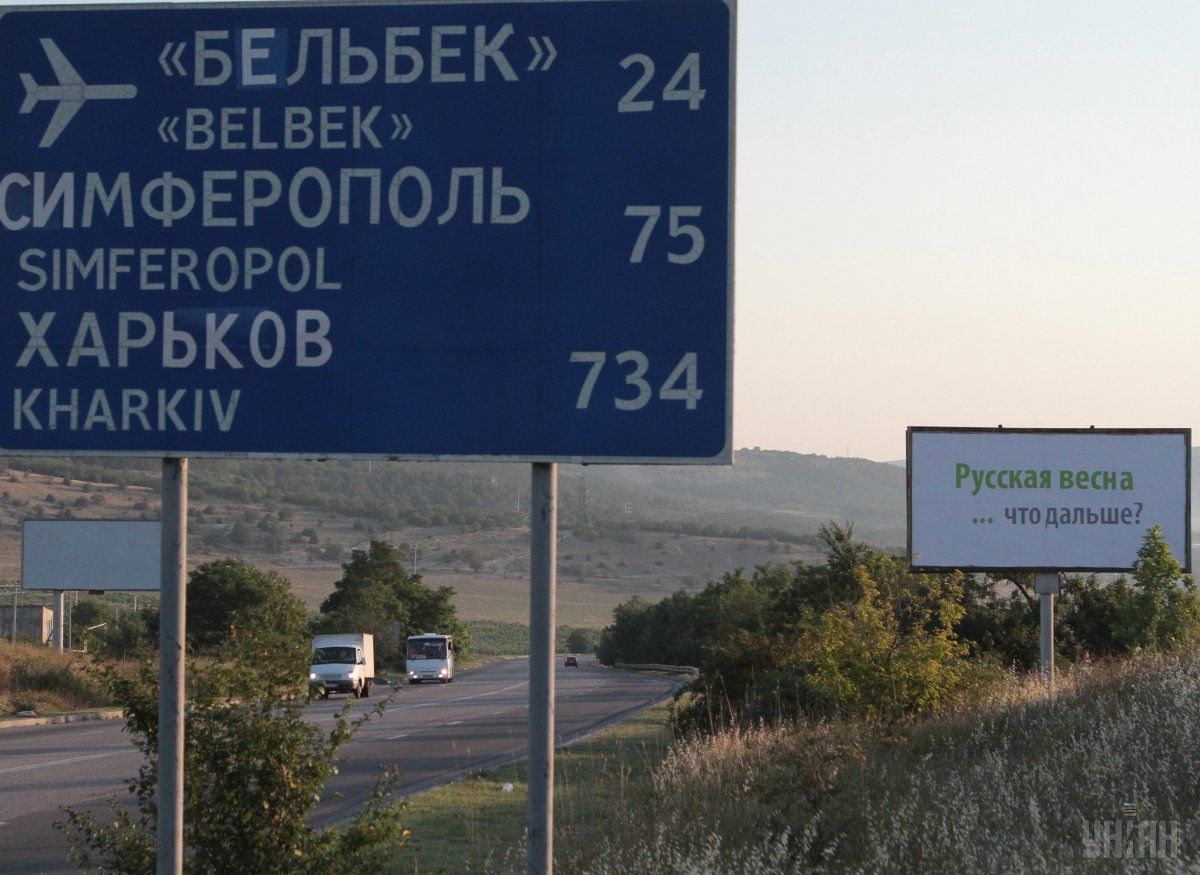 Photo from UNIAN
This means that members could now face criminal charges for activities linked with their worship.  They will not be the only Ukrainians put on trial for their faith since Russia's invasion of Crimea, KHPG wrote.
Nineteen Crimean Muslims have either been convicted or remain in indefinite custody on unproven charges of involvement in the Hizb ut-Tahrir organization, which is legal in Ukraine.  Here too, there are compelling grounds for believing that the persecution is essentially moving against peaceful practices of faith which the regime views as 'dissident'.  
Read alsoCrimean Tatar faces transfer to prison in Russia's Bashkortostan following illegal conviction – Ukraine's General ConsulatePressure against most religious faiths in Crimea began with Russia's invasion and annexation of the peninsula in 2014, but it has now taken on disturbing new proportions with individuals facing trial for exercising their right to worship.  
The Crimean Human Rights Group recently scrutinized the official Crimean Magistrate's Courts website and found six rulings in administrative cases this year alone targeting religious activities.  These, the human rights activists say, are a direct consequence of the so-called 'Yarovaya package' of laws adopted by Russia in July 2016, purportedly to fight 'terrorism' and 'extremism'.   There was concern from the outset over most of the proposed amendments, including strict restrictions on what was considered 'missionary activities'.
Russia's extraordinary ban of the Jehovah's Witnesses in April was upheld at appeal level and came into force on July 18, 2017.  The ban on faith is in itself profoundly shocking, but it is especially so in Crimea. Russia is in breach of international law over its application of Russian legislation on occupied territory, and the Jehovah's Witnesses are legal in Ukraine, as in any democratic country. 
Read alsoWhy Russia is changing ethnic composition of CrimeaThere is also another likely source of persecution.  A young Jehovah's witness from Bakhchysarai was recently told to provide 'proof of change of faith' in order to be eligible for alternative civilian service.  The Jehovah's Witnesses are forbidden to bear arms and Russia could well soon continue  Soviet repression, imprisoning young men who refuse to do Russian military service while being prevented from doing alternative service.
It should be stressed that Russia has no right to conscript any Crimeans, with this, like its persecution on religious grounds being clear violations of the Fourth Geneva Convention, as well as the European Convention on Human Rights.
Almost all faiths have experienced serious pressure since Russia's invasion and annexation of Crimea.  Churches other than the Orthodox Church under the Moscow Patriarchate have faced all kinds of harassment, with the regulations on Russian re-registration and restrictions on Ukrainian citizens serving to drive many out and / or prevent them from functioning legally.  Most also report heightened attention from Russia's FSB [Security Service], prohibitive increases in rent, etc.
Read alsoUkrainian Patriarch calls for unity against Russian 'aggressor' – mediaArchbishop Kliment, the Head of the Ukrainian Orthodox Church under the Kyiv Patriarchate in Crimea, was briefly detained on Oct 19, 2016 on his return to the peninsula just a week after he addressed an urgent plea to international bodies to "take decisive measures to protect fundamental rights of Ukrainians in Crimea",  The Archbishop had spoken of the persecution which the Orthodox Church under the Kyiv Patriarchate has been subjected to since Russia's annexation, and of the danger which the Ukrainian language was facing under Russian occupation.  He called on the international community to help protect the national, cultural and religious rights of all Ukrainian citizens in Crimea. While seemingly wary of provoking international protest by openly banning the Church, Russia has done everything to drive its clergy and believers away.