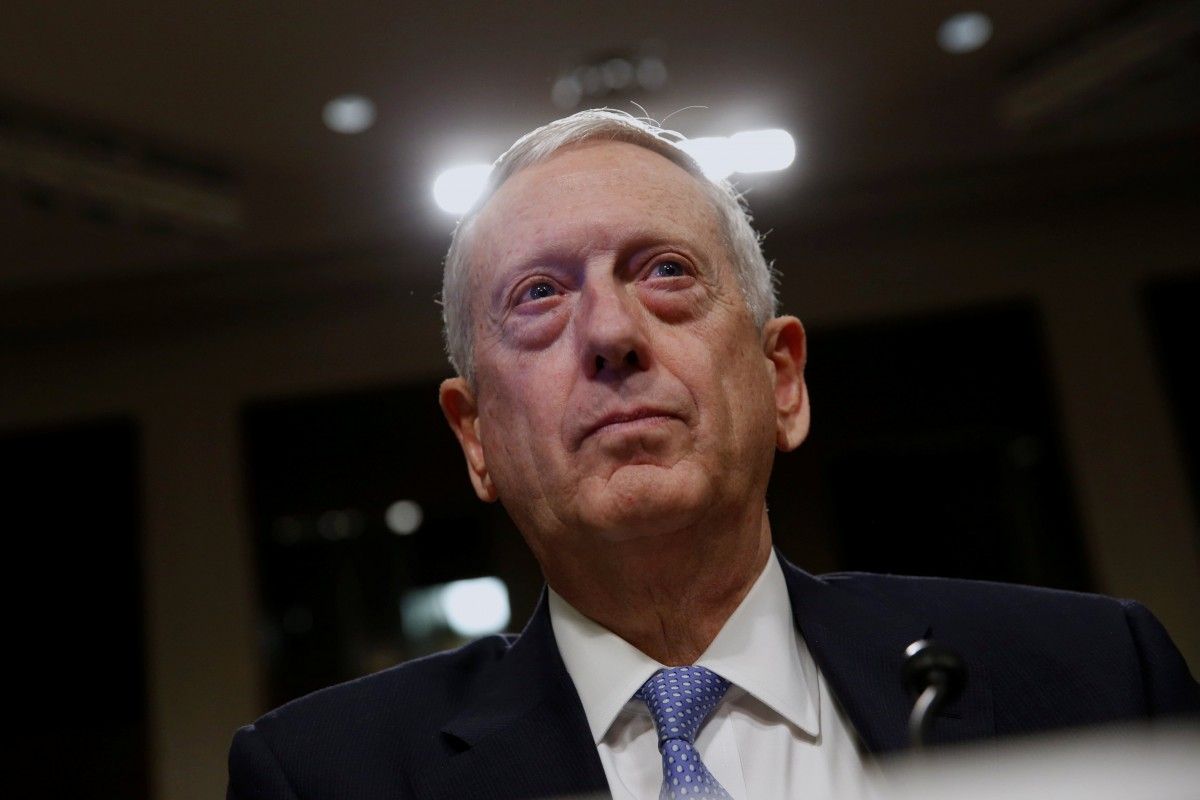 REUTERS
In a statement released by the U.S. Department of Defense on Monday, Mattis says he will commemorate  Ukraine's Independence Day and reassure the Ukrainian side that "we're aware of the values and what they're trying to put together coming out of the history they've had in the past."
"It's not easy making a democracy. It's not easy making a sovereign state, especially right now with the way Russia has been violating territorial integrity," the statement says.
"So I'm going to go to the parade there on their Independence Day, and I'm scheduled to meet with President Poroshenko and the minister of defense, that's [Stepan] Poltorak, and underscore our commitment to a strategic partnership and our support for their sovereignty and territorial integrity and highlight the U.S. train, equip and advise efforts to build the capacity of their forces."
The U.S. defense secretary has confirmed that on his Ukraine visit he will be joined by special representative for Ukraine negotiations Kurt Volker. 
"As in many other places in the world right now, it's a diplomatically led effort there that I support, that I'm in support of Secretary Tillerson's efforts there to work with our NATO allies and Ukraine and continue to press Russia on its Minsk commitments," said Mattis, adding that this includes an "immediate ceasefire, withdrawal of heavy weapons," as well as "unfettered access" by the OSCE monitors.