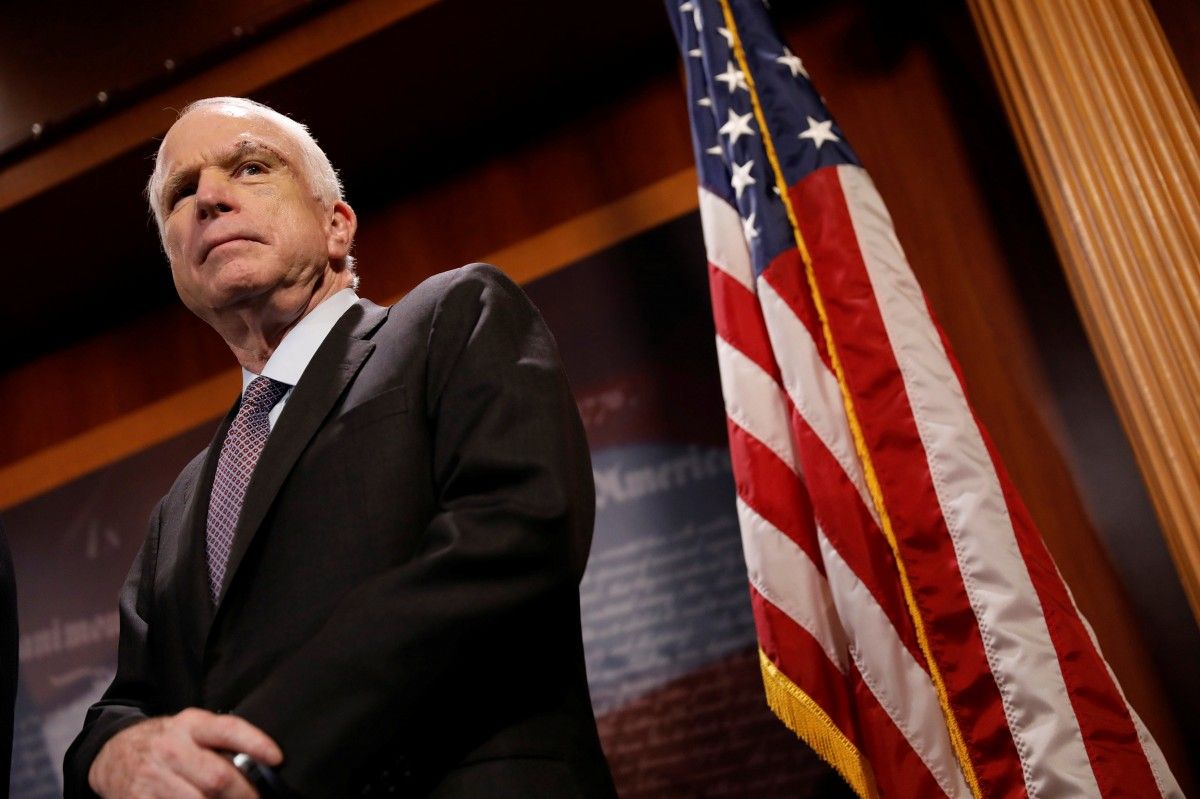 REUTERS
McCain said that the visit of U.S. Secretary of Defense James Mattis to Kyiv would help to correct the U.S. policy towards Ukraine.
"Secretary Mattis's visit to Kyiv provides yet another opportunity for the United States to correct its policy toward Ukraine and provide the lethal defensive assistance the country needs to defend its sovereignty and territorial integrity. Earlier this week, President Trump took a step forward when he changed course and departed from his predecessor's failed policy in Afghanistan. The President now has the same opportunity with regard to Ukraine," McCain said in a statement.
According to McCain, raising the cost of aggression may help to change Vladimir Putin's calculus, pressure Russia to fully comply with the Minsk agreements, and, ultimately, create more stable security conditions on the ground that are essential for peace. 
Read alsoSenator McCain: Ultimate responsibility for "Malorossiya" lies with Putin's Russia"In other words, providing defensive lethal assistance to Ukraine is not opposed to a peaceful resolution of this conflict – it is essential to achieving it. As long as the status quo remains, Russia has no reason to change its behavior, and we should only expect more violence and more death," he added.
As UNIAN reported earlier, the U.S. had not yet made a formal decision regarding the provision of lethal arms to Ukraine, according to State Department spokesperson Heather Nauert.
At the same time, Nauert stressed that Washington does not rule out the possibility of providing lethal aid to Ukraine.
"So Secretary Mattis is in Ukraine. In terms of the weapons program, there have been no decisions made. We're not going to rule it in; we're not going to rule that out right now," Nauert said.