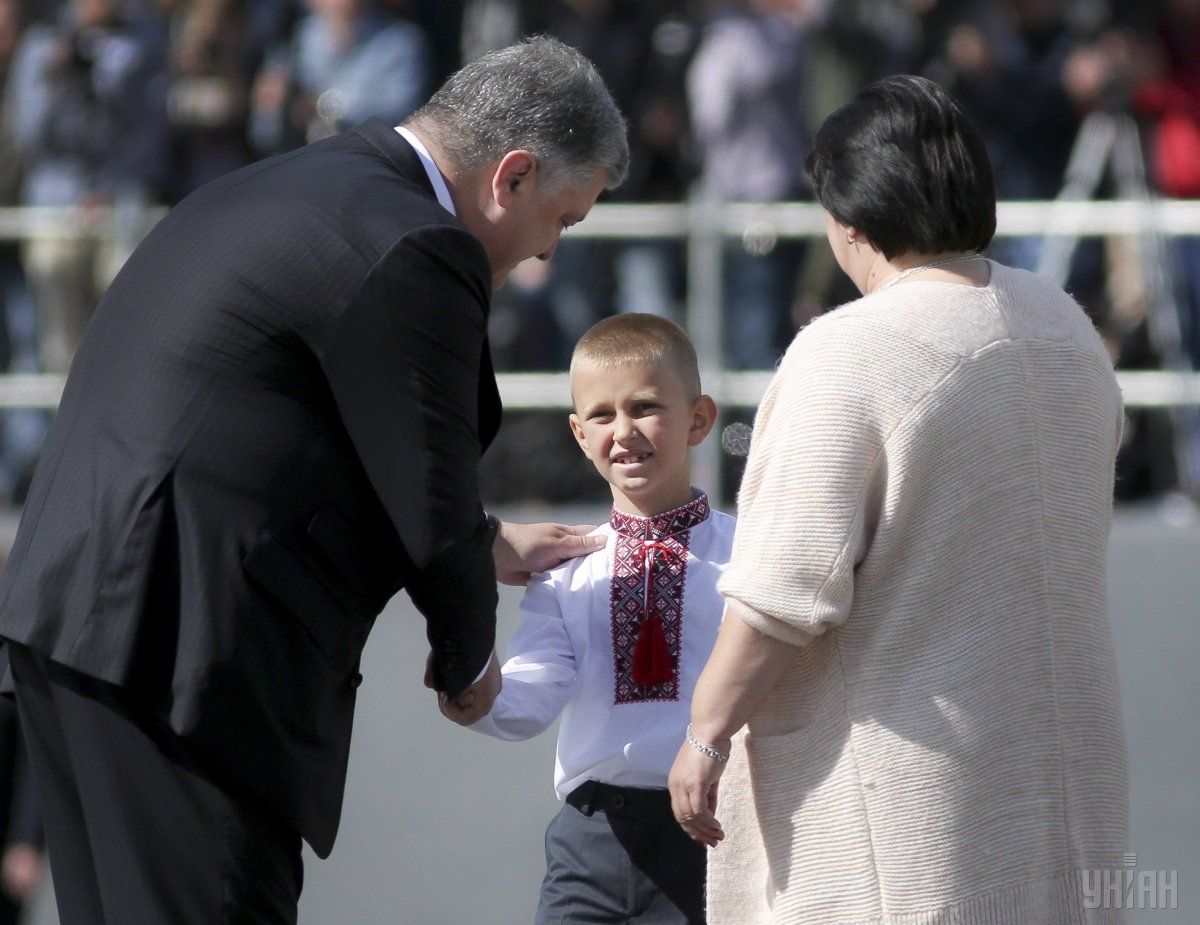 Photo from UNIAN
"Our common efforts will make Ukraine an EU member and it will become reality because, first of all, we believe in it. And we're changing the state together. We're making Ukraine successful," Poroshenko said while opening a newly built school during his working tour of Lviv region, the press service reported.
At the same time, he noted that there are those who do not believe in the country's success. "Just as they didn't believe when I said we would ratify the Association Agreement, which was the main demand of the Revolution of Dignity. Despite severe counteraction from Russia, referendums they had organized, success has come only this year. In two days, on September 1, we will have a holiday not only because our children will go to school. On September 1, the key political document of our state – the Association Agreement with the EU – will enter into force," he said.
Read alsoJuncker: Ukraine not 'European' in the sense of European UnionThe president noted that the skeptics also didn't believe when he said that "we will ensure the visa-free regime with the EU for Ukrainians." Poroshenko emphasized that this is not just respect for the Ukrainian passport, for the Ukrainian state; this is not just the recognition of the reforms implemented by Ukraine in the last three years. He recalled that 144 reforms had been carried out for visa-free travel to become a reality.
The president emphasized that it is a final farewell to the Soviet, Russian empires: "The great Ukrainian nation is coming back to the European family."
"This is our achievement. This is a significant milestone, the Rubicon, there is no going back," the president emphasized, adding that it had been done against the backdrop of ongoing war and Russian aggression.
"It is believed that in times of war, the implementation of reforms is the most difficult thing. We have shown it was our only choice. That is why, I am proud that in the last three years we have made more than in the previous 20 years," he said.
According to Poroshenko, "today, we have tasks clearly stipulated in the Association Agreement".
He emphasized that Ukraine must be European, democratic and free. "But the first task now is that Ukraine must be a successful state and Ukrainians must be a successful nation," the president stressed.