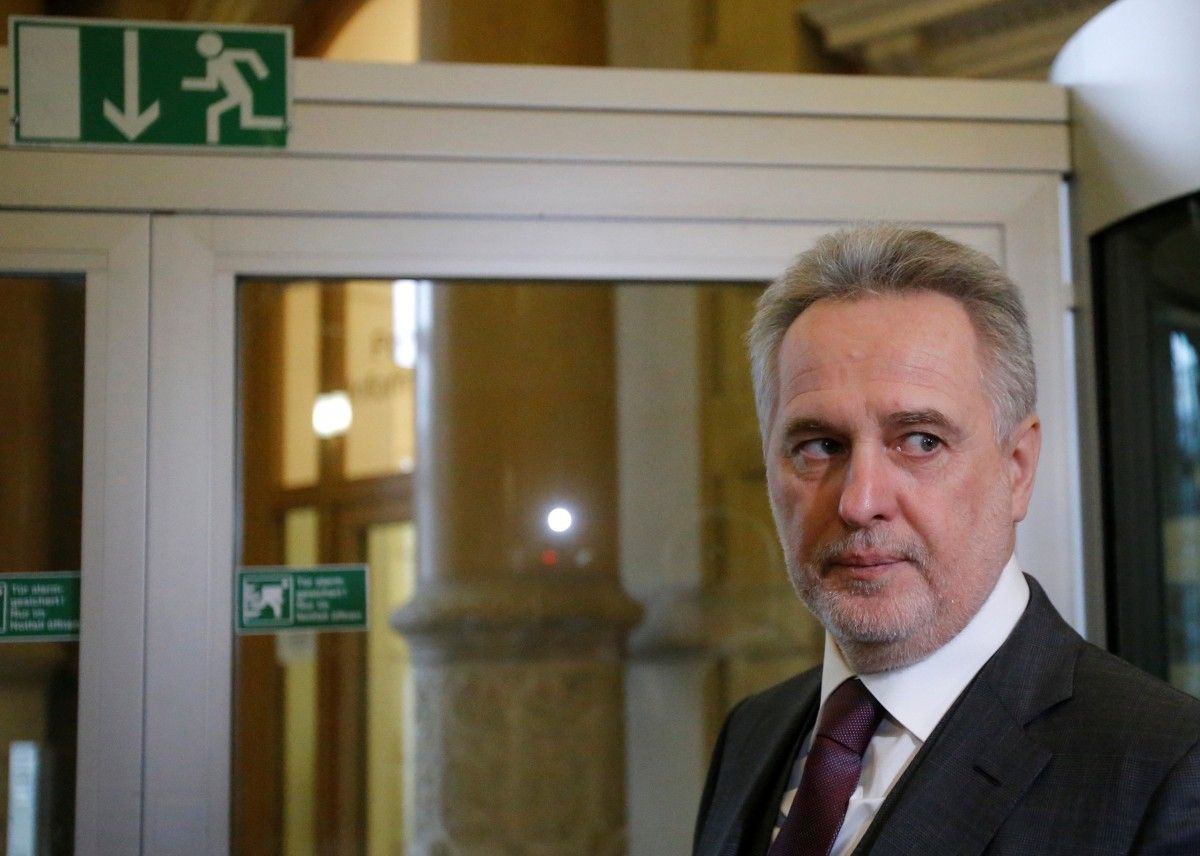 REUTERS
Austrian court ruled that the District Court in Barcelona had failed to justify the European Arrest Warrant issued against Firtasch on suspicion of money laundering and the creation of a criminal organization, Kurier reports.
Austria's ex-Justice Minister Dieter Boehmdorfer and Ruediger Schender from Firtash's defense team confirm the extradition attempt's failure: "The Spanish judiciary has tried, at the U.S. request, to impose a politically motivated extradition of our client," Boehmdorfer told Kurier.
Read alsoSBU: Journalist from Russia's federal Channel One detained in Kyiv will be expelled"The Spaniards were not even able to meet the minimum requirements provided for by an EU arrest warrant," he said.
As UNIAN reported earlier, Spain received an extradition request against Dmytro Firtash, who had been on the wanted list by then.
Ukrainian oligarch Dmytro Firtash was declared wanted by the Anti-Corruption Prosecutor's Office in Spain, along with his two alleged accomplices – also citizens of Ukraine. Firtash is accused of money laundering in Spain. Thus, at the same time with the issuance of search warrants in Barcelona and Marbella on November 24, the law enforcers arrested five other suspected accomplices of Firtash.
Read alsoKyiv court returns Yanukovych's Mezhyhirya mansion to state – chief prosecutor According to the Spanish prosecutor's office, these people have created a number of offshore companies for Firtash, although a certain percentage of the capital settled in Spain, being invested in real estate. It is about "tens of millions of euros of illicit origin."
"We are aware of the reports in the Spanish media about our client, Mr. Firtash. He categorically denies the accusations voiced," Austrian lawyers of the Ukrainian oligarch responded to the DW request.
After a positive decision of the court last year, the authorities returned Firtash's passport and a EUR 125 million bail. Firtash only needs to report to the local law enforcers from time to time. The oligarch has not so many options to hide – more than a hundred countries around the world are closed for him as they have signed extradition treaties with the United States and Spain.
In Ukraine, Firtash also faces arrest, which has repeatedly been stated by Minister of Internal Affairs Arsen Avakov. Among the countries where he might travel is Russia.
Read alsoFirtash can evade prison term if he "sells out" Russian leaders – GerashchenkoLate December or early January an appeal regarding Firtash's extradition request to the United States is going to be considered in Vienna court.
In the court of the first instance, the extradition request was rejected as the judges did not rule out a political component in Firtash case . In the U.S., Firtash is accused of large-scale corruption, and faces ten years in prison.
On November 25 Spain put Firtash on the international wanted list. He is suspected of laundering large sums of money.