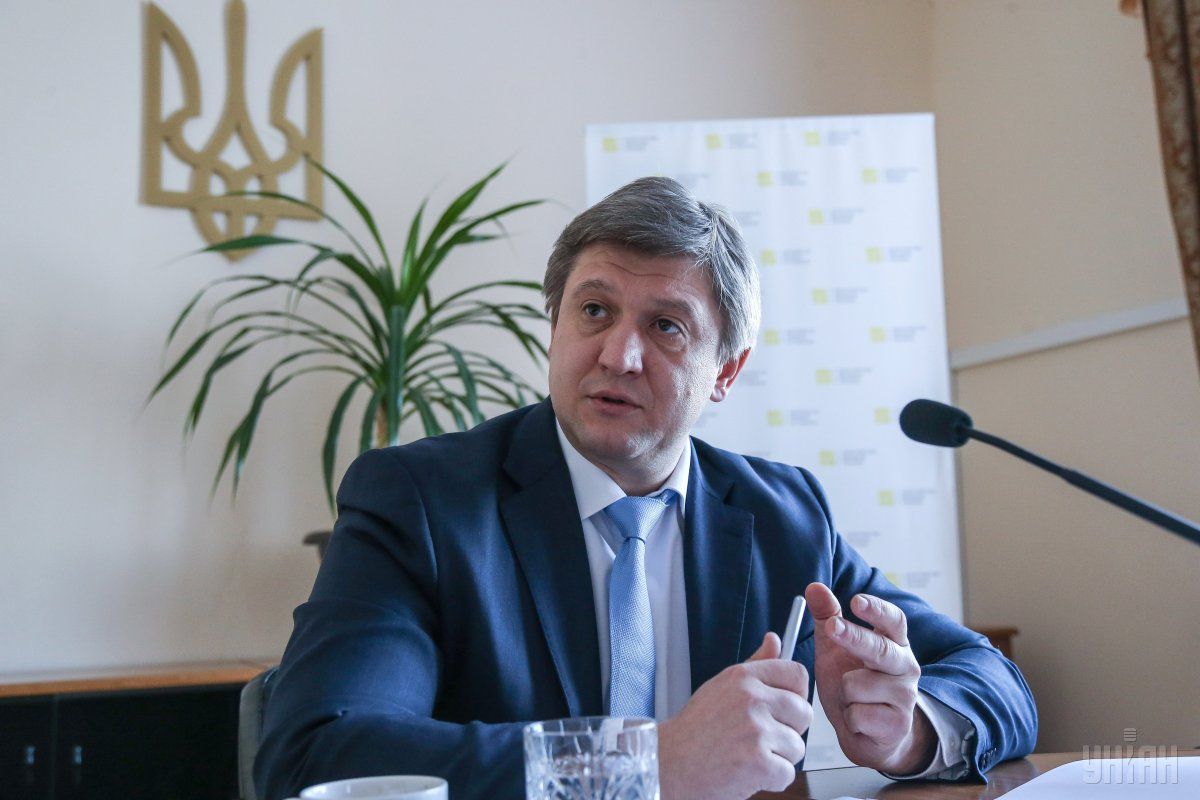 Photo from UNIAN
Major causes behind the conflict between Lutsenko and Danyliuk are the finance minister's refusal to raise prosecutors' salaries as of September this year and a reduction in funding for the Prosecutor General's Office (PGO), an Apostrophe source in the PGO has said.
Lutsenko is said to be determined to press for the dismissal of the minister suspected by the PGO of tax evasion period from 2010 to 2014, the source said.
Read alsoDanyliuk says court ruling green-lighting tax audit against him "illegal""Even if Oleksandr Danyliuk agrees to increase the financing of the Prosecutor General's Office in the draft budget [for 2018], this will not change Lutsenko's decision," the source said.
As UNIAN reported earlier, Kyiv's Pechersk District Court on July 31 ruled that the State Fiscal Service audit Finance Minister of Ukraine Oleksandr Danyliuk for possible tax evasion, as stated in a relevant decision posted in the State Register of Judicial Decisions.
On July 18, a judge of the Pechersk district court received a motion from a prosecutor of the PGO's special economic crime investigation department to appoint a snap audit of Danyliuk on compliance with the requirements of tax, fiscal, and other legislation for the period of 1998-2016.
Danyliuk says that the check is unlawful as the PGO exceeded its authority by applying to the court for the audit, as the Criminal Procedure Code has no mentioning that a prosecutor is authorized to appoint an inspection.