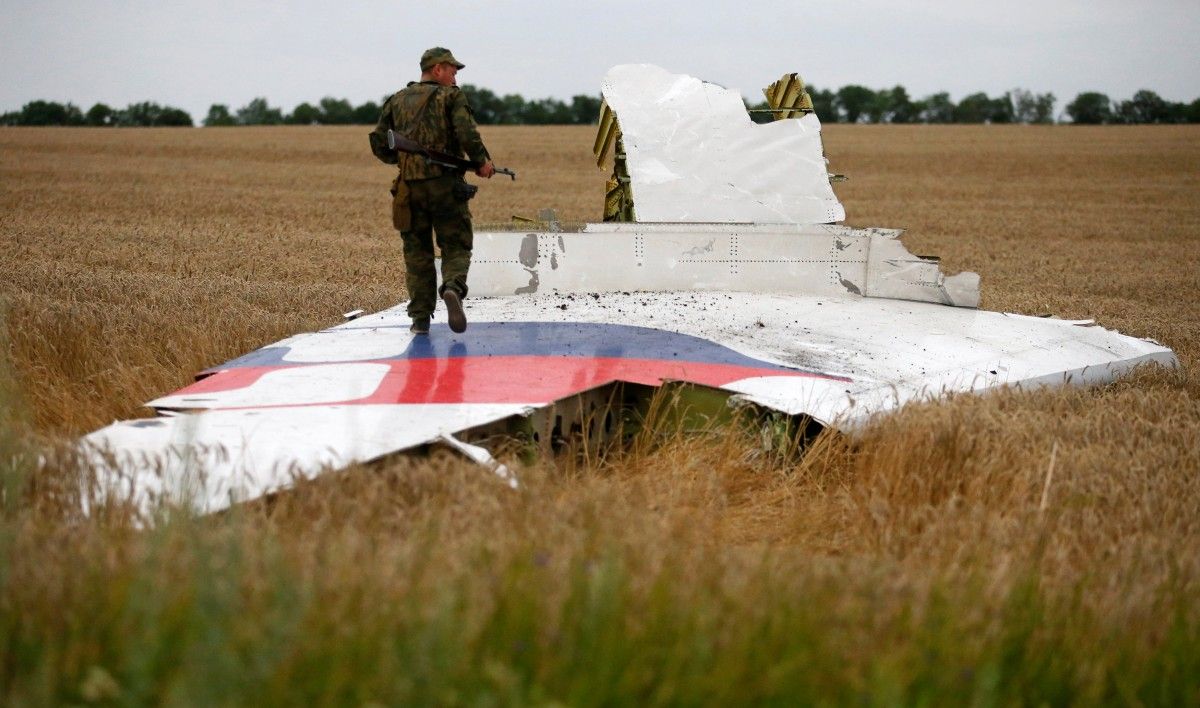 REUTERS
A memorandum on data exchange will be signed soon, she said on Ukrainian TV Channel 5 on Wednesday.
"The Dutch do not want the work to fail. We are now working to sign a memorandum on the exchange of information, since the downed Boeing is part of our lawsuit against Russia regarding the financing of terrorism, namely the supply of weapons for the destruction of this aircraft," Zerkal said.
Read alsoSuspected murderer released by occupation authorities in Crimea could become "key suspect" in MH17 caseIn early July, Ukraine and the Netherlands signed a bilateral agreement on international legal cooperation regarding crimes related to the crash of a Boeing 777 aircraft in Donbas in 2014. It allows the prosecution of those responsible for the death of all victims from 17 countries of the world.
UNIAN memo. Malaysia Airlines' MH17 Boeing 777 heading from Amsterdam for Kuala Lumpur was shot down on July 17, 2014, over militant-occupied territory in Donetsk region. All 298 people on board who were citizens of 10 countries were killed in the crash.
The majority of the victims, 196, were citizens of the Netherlands.
The Dutch Safety Board October 13, 2015, issued a report on the causes of the accident. It was revealed that the plane had been shot down by a Buk anti-aircraft missile system.
The Joint Investigation Team in its report published on September 28, 2016, confirmed that the plane had been downed by a Russian-made Buk brought to Ukraine from Russia.