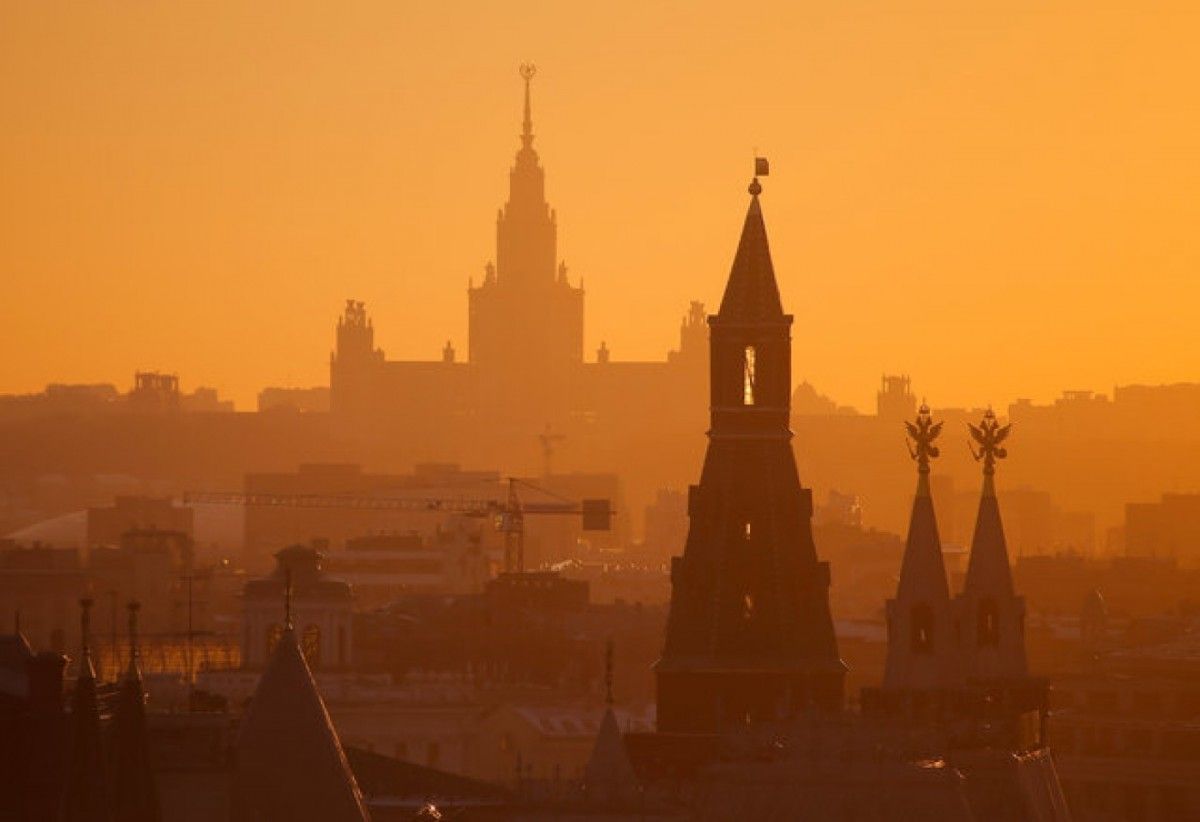 REUTERS
"The actual scale of the preparations for Zapad 2017 exercise, its timing, the extent of involvement of military command and control agencies and troops (forces), primarily Russian, as well as other interrelated efforts, indicate that the drill's true aim, goals and objectives go far beyond those officially promulgated, which are only part of and provide a cover-up for the actual plans," the press service of the Armed Forces quoted Gen. Muzhenko as saying.
The chief of the General Staff suggested that the total number of troops who will take part in said exercises could reach 230,000-240,000 people. Of these, about 100,000 will be focusing on the Southwestern strategic direction, including 70,000 troops of the Armed Forces and about 30,000 personnel of other security agencies of the Russian Federation.
According to Gen. Muzhenko, the legend of the strategic exercise and composition of troops (forces) involved allows Russia to deploy both in the southwestern and western strategic directions its powerful offensive groupings and create conditions for their long-term use.
"This objectively implies the emergence of a military threat of Russia's large-scale armed aggression both against Ukraine and NATO countries. The grounds for the start of the aggression, given the unpredictability of Russia's top military and political leadership, could be, for example, large-scale provocations both in the eastern regions of Ukraine and the Baltic states concerning the 'infringement of rights and freedoms' of the Russian-speaking population and 'threats to their security'," Gen. Muzhenko said.
"We are working through various enemy scenarios, including their offensive," the chief of the General Staff said.
As UNIAN reported earlier, citing official data, the active phase of the joint Russian-Belarusian strategic exercises Zapad 2017 is scheduled for September 14-20. Formally, the exercises held on the territory of Belarus will involve up to 13,000 servicemen.
NSDC Secretary Oleksandr Turchynov earlier said that the actual number of participants in Zapad 2017 drills would be up to 240,000 people. Ukraine's Defense Minister Stepan Poltorak believes that the exercises can be used to launch aggression both against Ukraine and against any European country that has a common border with Russia.
The Russian Defense Ministry assures that  the "anti-terrorist" exercise Zapad 2017 will not be used to prepare a springboard for the invasion of Ukraine, adding that the drills employ 13,000 servicemen and 250 tanks.
Ahead of the Zapad 2017 exercises, seven American fighter jets arrived for an air policing mission in Lithuania.