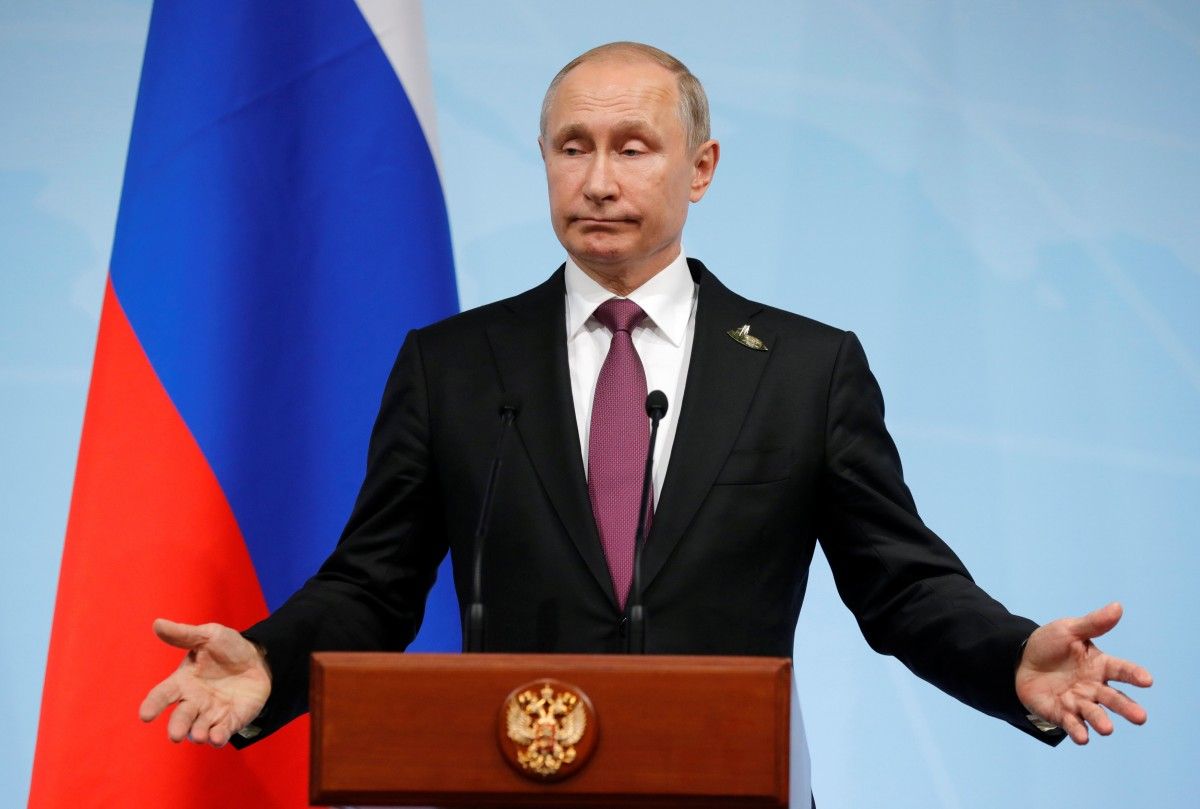 REUTERS
A purported "Spanish air-traffic controller" at a Kyiv airport was exposed as a fake almost immediately after that Twitter persona claimed Ukrainian warplanes were flying near Malaysia Airlines Flight 17 before it was shot down over eastern Ukraine in July 2014, RFE/RL reports.
"As far as I know, right away after this terrible catastrophe, one of the Ukrainian air controllers -- I think he was a specialist originating from Spain -- announced that he had seen a military aircraft in the corridor assigned for civil aircraft. And there could have been no other military aircraft than the one controlled by the Ukrainian authorities," Putin is quoted as saying in a book based on Stone's interviews.
Read alsoSuspected murderer released by occupation authorities in Crimea could become "key suspect" in MH17 caseThe book, titled The Putin Interviews, was published in English in June and includes comments by the Russian president that were not included in Stone's four-part Showtime documentary of the same name.
Putin's comments, from September 2015, about the purported Spaniard -- the @spainbuca Twitter post in question was signed "Carlos" -- had gone largely unnoticed. But they drew headlines in Russia this week after the independent Dozhd TV network published excerpts from a forthcoming Russian translation of the book.
"That awkward moment when your president refers to Twitter fakes as if they are truthful information," Russian journalist Tikhon Dzyadko tweeted.
Read alsoMH17 crash: Сhronicles of Russian liesThe strange saga of "Carlos" began shortly after the Boeing 777 was shot down on July 17, 2014, with a war raging between Kyiv's forces and Russia-backed separatists in eastern Ukraine.
In the hours after the tragedy, the Twitter persona claimed to be a Spanish air-traffic controller working in Kyiv and that there were two Ukrainian military jets in the air in the vicinity of the crash. Russian state-run media jumped on the claims.
The Boryspil airport told the BBC's Russian Service that it had never heard of such a person. A senior official from Ukraine's state air-traffic service told the fact-checking site StopFake that there was no controller by that name and that all of its controllers were Ukrainian citizens.
RT, which earlier in 2014 aired what it said was an interview with the man purporting to be Carlos -- blurring his face -- later changed its description of the individual to "a person who claims that he works as an air-traffic controller at Kyiv's Boryspil airport."
The man claimed in the interview to have faced threats from supporters of Kyiv's pro-Western government.
The Twitter account associated with Carlos later became active again, but this time using the female Russian name "Lyudmila Lopatyshkina." It has since been suspended again.
In the English-language version of the book featuring Putin's comments about the alleged Spanish air-traffic controller, an appendix directs readers to a link that claims the testimony by Carlos has been validated. It suggests Carlos's disappearance from Twitter is "real, mounting evidence which points to an obvious cover-up by Kyiv and its NATO partners."
Kremlin-loyal and nationalist media outlets that reported on Putin's comments about Carlos did not mention that the Twitter persona had been exposed as a fake.