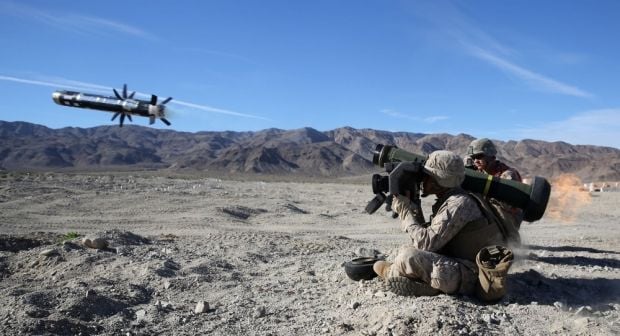 Javelin / reukraine.blogspot.com
"'Military experts' should be aware that there is no fifth generation of ATGMs. And neither there is the fourth generation. There are only three of them in the world today. Javelins are the third generation. Its two main features: the principle of "shoot and forget" and the possibility of hitting an armored target from above (where the armor is the weakest)," Tymchuk wrote on Facebook.
The deputy says that the Ukrainian defense industry produces only second-generation ATGMs (Stugna and Korsar).
Read alsoHow anti-tank weapons are shaping Donbas conflict - experts"This does not mean that we have poor designers. This means that for a quarter of a century - since the beginning of Independence - the Ukrainian defense industry was the unloved daughter of the Ukrainian government," Tymchuk stressed.
"The meaning of getting the Javelins for the Armed Forces of Ukraine is the principle of coercion of Russians in Donbas to implementing Minsk agreements. If every Rostov-Buryat schmuck realizes that you can't just go out in your T-72 tank deployed from the Urals to shoot with impunity at the positions of the Armed Forces, these agreements that are now in a state of a permanent coma might as well start working," Tymchuk said.