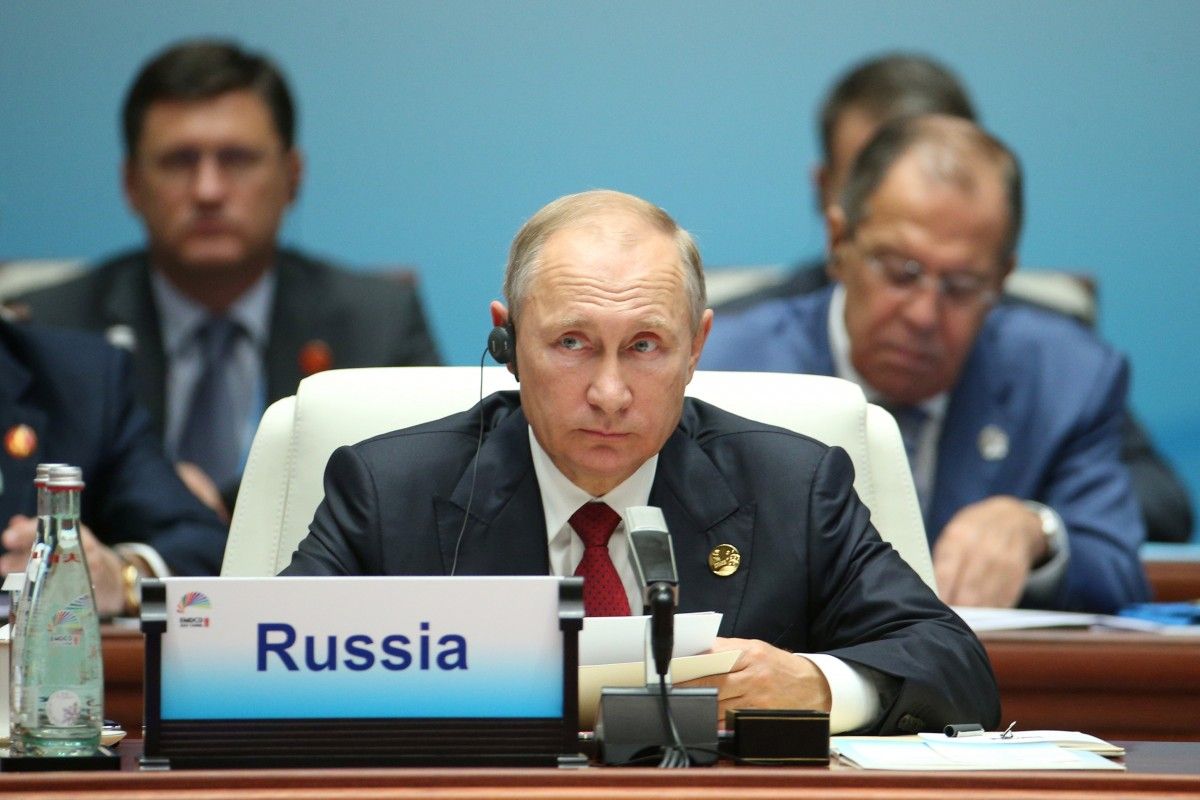 REUTERS
Employees of the Permanent Mission of the Russian Federation to the United Nations were included in the number of Russian diplomats working in the United States, Putin told a press conference in China following a BRICS summit Tuesday.
"The fact is that we had agreed with our partners that the number of our employees, diplomatic staff in Russia and the United States should see parity. There were 1,300 diplomats in Russia and 455 of our people in the United States. We made it equal  – 455 people [on each side]. I want to draw your attention to the fact that these 455 diplomats working in the United States included 155 people working for the UN. Strictly speaking, they are not diplomats accredited to the U.S. State Department but diplomats working in an international organization," Putin said at a press conference in China.
Read alsoU.S.-Russia exchange of diplomatic blows"If we talk about full parity, this is not 455 U.S. diplomats in Moscow, but minus 155. So we reserve the right to decide on this number of American diplomats in Moscow, but we will not do that yet, let's see how the situation will further be developing," he added.
According to Putin, the fact that the Americans have reduced the number of Russian diplomatic institutions is the right of the United States. "Another thing is that it was done in such a boorish manner. This does not adorn our American partners," Putin said.
Read alsoRussian diplomats vacating premises in San Francisco, hastily burning documentsAt the same time, he said that "it is difficult to conduct a dialogue with people who confuse Austria with Australia." "There is nothing to be done with this. Apparently, this is the level of political culture of a certain part of the American establishment," Putin said. According to him, "the American nation, the American people, America is really a great country, a great nation, but there are people with 'a low level of political culture'."
Read alsoRussia demands return of 'seized' diplomatic facilities In U.S. – RFE/RLPutin also instructed the Russian Foreign Ministry to file a lawsuit with the U.S. court because of the situation with Russian diplomatic property in the United States. "First of all, I'll instruct the Foreign Ministry to go to court, let's see how effectively the vaunted American judicial system works," he said.