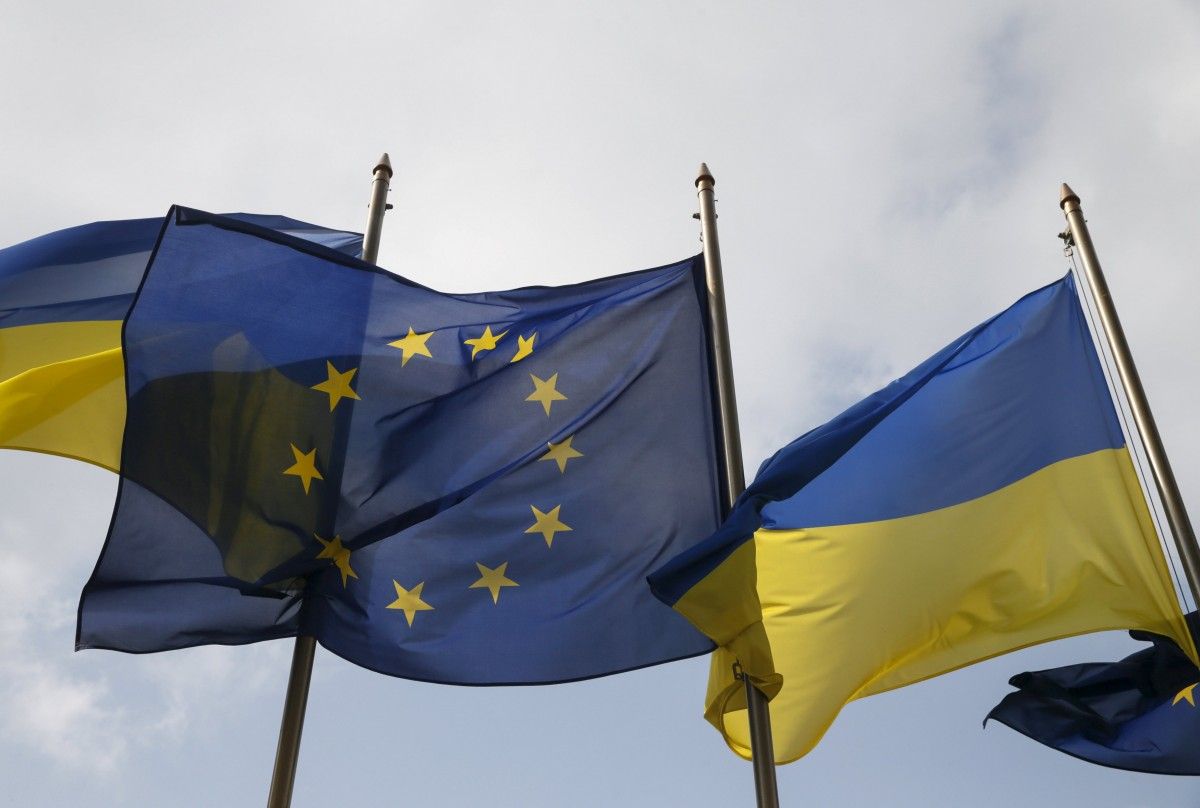 REUTERS
As the war in Donbas has taken more than 10,000 lives and continues, many reforms in Ukraine advanced more slowly than was needed, while the economy has struggled under a huge recession and is only now recovering, according to FT.
On the other hand, for the first time since independence in 1991, Ukraine is involved in genuine reforms that will empower ordinary citizens and not just the corrupt elites. Outside pressure and incentives are key to keeping reform on track.
The Agreement's main concern is with free trade. After Russia banned Ukrainian agricultural products in 2016 and canceled its trade deal with Ukraine, the opening of the EU's markets helped Ukrainian producers to reorient their exports.
Read alsoParliament gives the thumbs up for education reform in UkraineUkraine is known for its agriculture and steel, but other sectors are developing, from IT services to electronic equipment, from juices to drones, from fashion clothes and textiles to water filters and radiation detectors.
Some are large, such as the IT sector, some are less so. But today the EU's share in Ukrainian exports has jumped to more than 40%, from about 25% four years ago.
Differences in food safety requirements between the EU and Ukraine remain an important obstacle. But things are changing here too: 281 Ukrainian producers have so far proved that their food and non-food goods meet EU standards. Ukraine is now transferring EU norms into its legislation to eliminate differences in safety requirements.
Making public procurement fair and transparent is an important goal of the Association Agreement (see articles 148-156); it was also a requirement for an IMF disbursement and EU visa waiver. But Ukraine went further. Its online procurement system, ProZorro, has already become a global brand. It won a World Procurement Award in 2016; the World Bank plans to use it in procurement for its Ukrainian projects.
Read alsoSubsidy system should boost energy efficiency – PoroshenkoTake another example, regional development. The Association Agenda, a tool for implementing the EU-Ukraine deal, laid the foundations for decentralization, one of the most promising reforms so far. Previously a highly centralized country, Ukraine today is transferring more powers and funds to local communities.
Another important field is energy efficiency. Numerous Ukrainian households and communities are insulating homes and refitting them with double glazing, energy-efficient boilers and upgraded lightbulbs. These changes are not yet massive, but the country is moving in the right direction.
However, in the fight against corruption, progress is still slow. The EU-Ukraine Association Agenda requires anti-corruption reform; it was also one of the conditions for the EU visa waiver and IMF loans. Ukraine has established some anti-corruption institutions but they remain fragmented. Anti-corruption courts and efficient corruption prevention are lacking, and some anti-corruption activists suffer legal persecution and misinformation attacks.
Read alsoGroysman names budget priorities for next yearOther pressing issues include judicial reform, better rule of law, better taxation and healthcare, and more efficient public administration. Some of these reforms have just started. Many of them, especially of the judiciary and public administration, depend on human capital: the need to bring in new people, professional and honest, which is always the biggest challenge. Insufficient staffing at public institutions remains an important obstacle.
Read alsoUkraine should set up special anti-corruption court in short term – Lithuanian FMMore transformations await Ukraine in the future. Reforms are costly and time-consuming. The Association Agreement is their symbol, although it cannot change the country alone. Grassroots movements, political will and external pressure are needed to build institutions that serve citizens.
But despite such problems, the signs are numerous that changes are taking place and that they are irreversible.