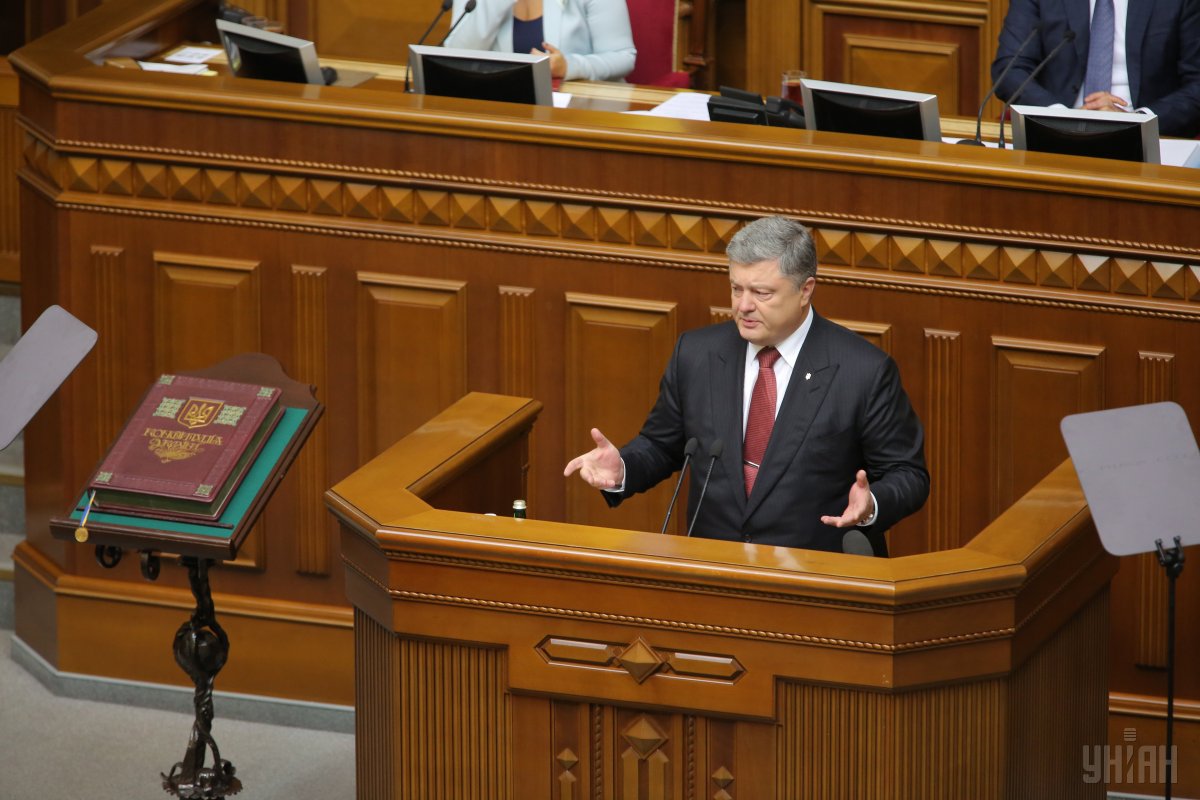 Photo from UNIAN
"There have been cases in history when the lack or slow pace of reforms simply preserved the countries' backwardness, leaving them on the sidelines of global progress," Poroshenko said.
"There is also a worse perspective: without reforms we will lose statehood and simply disappear [as a country]. But this is a pessimistic scenario, and I will not accept it," said the Ukrainian president.
Read alsoUkraine's anti-corruption efforts need "second wind" - PoroshenkoPetro Poroshenko added that the scenario for Ukraine remains optimistic, and it is called "successful European Ukraine of successful Ukrainians".
"The victory depends, among other things, on whether we can correctly diagnose the main challenges and provide an adequate response," Poroshenko said.