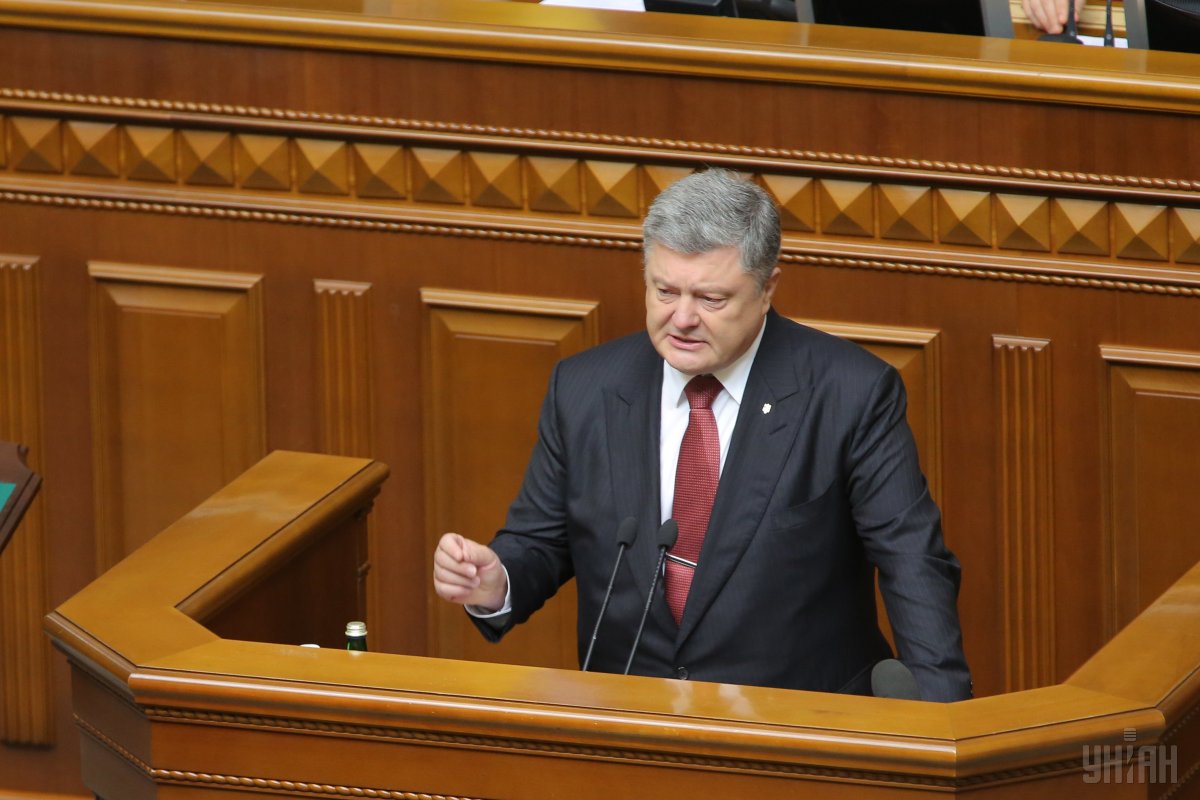 Photo from UNIAN
"Can we take Crimea away from Russia by force? Realistically, no, we can't. Will it [Russia] leave on its own? Unfortunately, it won't. But we can create conditions for Crimea to become an unbearable burden for Russia. A thief sometimes throws away stolen goods when they start burning his pockets, so we have to create all conditions to make them feel this burning," Poroshenko said during an annual address to the Ukrainian parliament about the internal and external situation of the country.
Read alsoNo signs Moscow ready to retreat from Donbas, withdraw from Crimea - PoroshenkoAccording to the president, to this end Ukraine employs international legal instruments, sanctions, international courts, various international platforms, monitoring mechanisms, etc.
At the same time, Poroshenko believes that, however lengthy, the process will ultimately be effective.
"Yes, in the language of law, we will force Russia to answer for its actions in the territory of Ukraine," the president added.