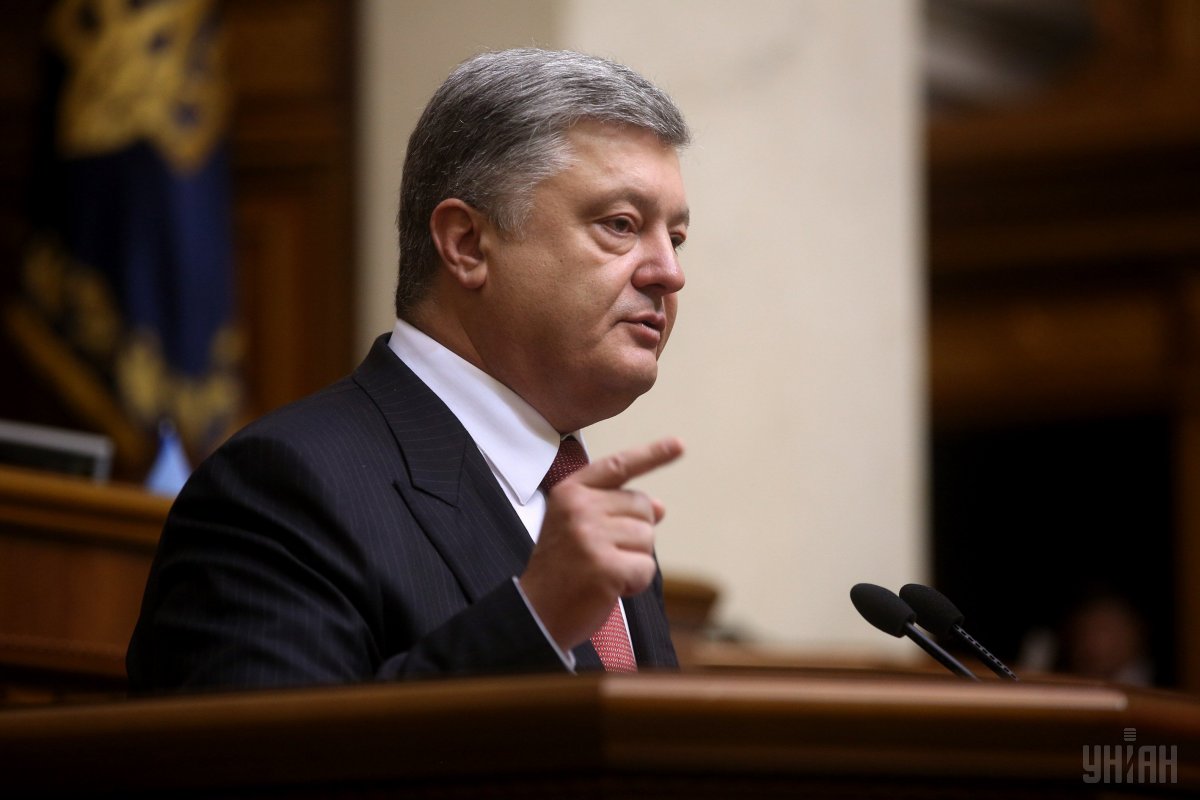 Photo from UNIAN
The head of state noted that, "despite the Russian aggression, we did not resort to limiting democratic rights and freedoms, did not introduce martial law when there were all grounds to do so."
"We ensured a much better functioning of the parliamentary-presidential model, cooperation of parliament, government and president. It is of a higher quality than it was in 2006-2010," Poroshenko said.
The Ukrainian president noted that he never used his constitutional right to block acts of the Cabinet of Ministers, appealing them at the Constitutional Court.
"Besides, I did not use my veto right too often, either," he said.
According to the head of state, various authorities earlier used to "fight each other, failing to implement a single fundamental reform."
"Of course, the current model is not an ideal one, so from time to time people come to me with proposals to change something: to return to the president the scope of powers under the 1996 Constitution, or vice versa - to turn the president into a ceremonial master. Someone offers an upgrade: to lay down more clearly the articles that are treated ambiguously," said Poroshenko.
He stressed that in a democratic society there are no topics closed for discussion.
Read alsoUkraine to lose statehood if reforms not completed – PoroshenkoThe president recalled that, when he was taking office, in his inaugural speech, he stressed his commitment to the idea of a parliamentary-presidential republic, and later "relinquished certain powers of the head of state in voting for amendments (to the Constitution) on judiciary and decentralization."
Read alsoUkraine's anti-corruption efforts need "second wind" - Poroshenko"But I will never agree with proposals to deprive people of their right to elect a president, and pass this right to parliament. I emphasize that the authority of the head of state should also be sufficient for his effective performance of the functions of supreme commander-in-chief," stressed Poroshenko.