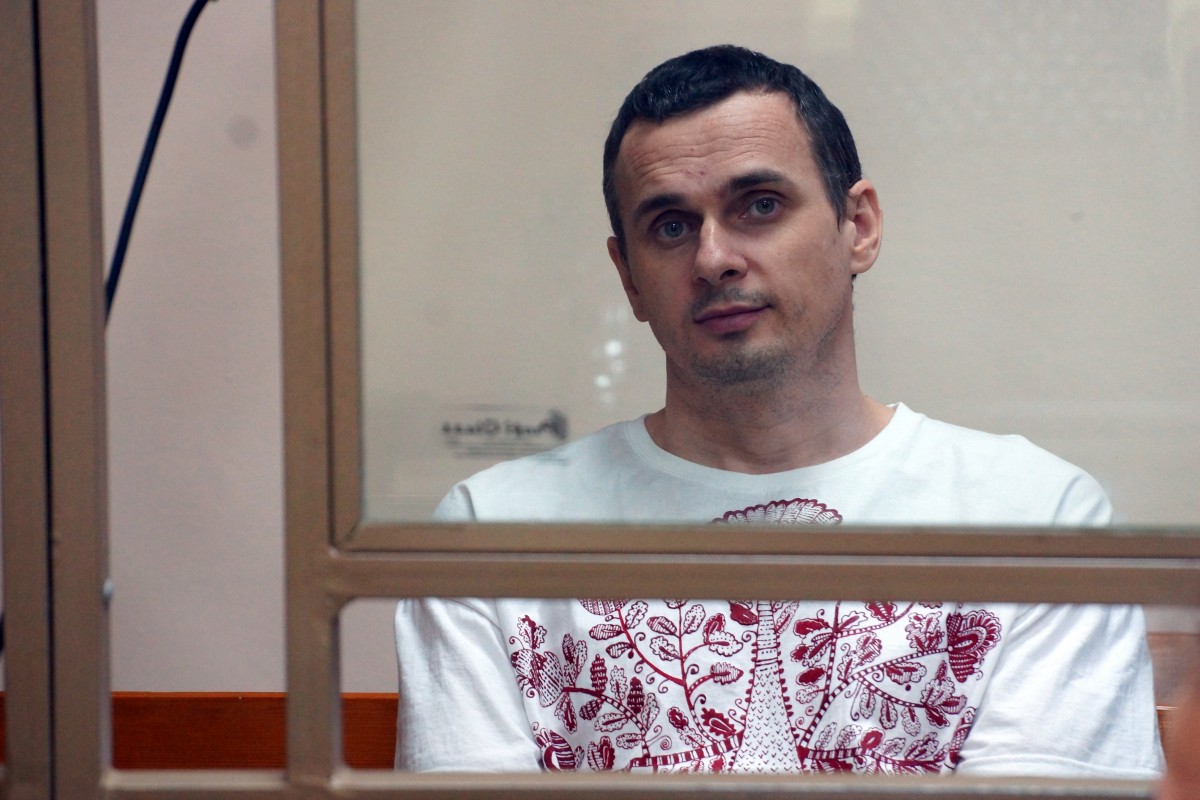 Photo: Anton Naumlyuk
"I am grateful to the artists who support the irresistible spirit of the nation by their works, open the world the courage, dignity and honor of the Ukrainians, their desire to live in a free and fair state. Let's give special greeting words to Oleh Sentsov today. Ukraine together with the whole world will continue to fight for his freedom," Poroshenko said in a congratulatory message to the employees of cinematography on their professional holiday, whose text is posted on the official presidential website.
Read alsoUkraine MFA verifying reports on Sentsov's transfer to Russian high-security prisonIn addition, the president wished cinematographers good health, inspiration and self-realization.
As UNIAN reported, Sentsov was detained by the Russian FSB Security Service in Russian-occupied Crimea in 2014 together with activist Oleksandr Kolchenko. They were brought to Russia and tried in a trumped-up case on charges of organizing acts of terror and arson on the peninsula.
Read alsoUkraine activists mark two years since filmmaker Sentsov's conviction in Russia – mediaOn August 25, 2015, Sentsov and Kolchenko were sentenced to 20 years' and 10 years' imprisonment prison, respectively.
On October 21, 2016, Russia refused to extradite the two Ukrainians to Ukraine, claiming they had automatically acquired Russian citizenship after the annexation of Crimea.