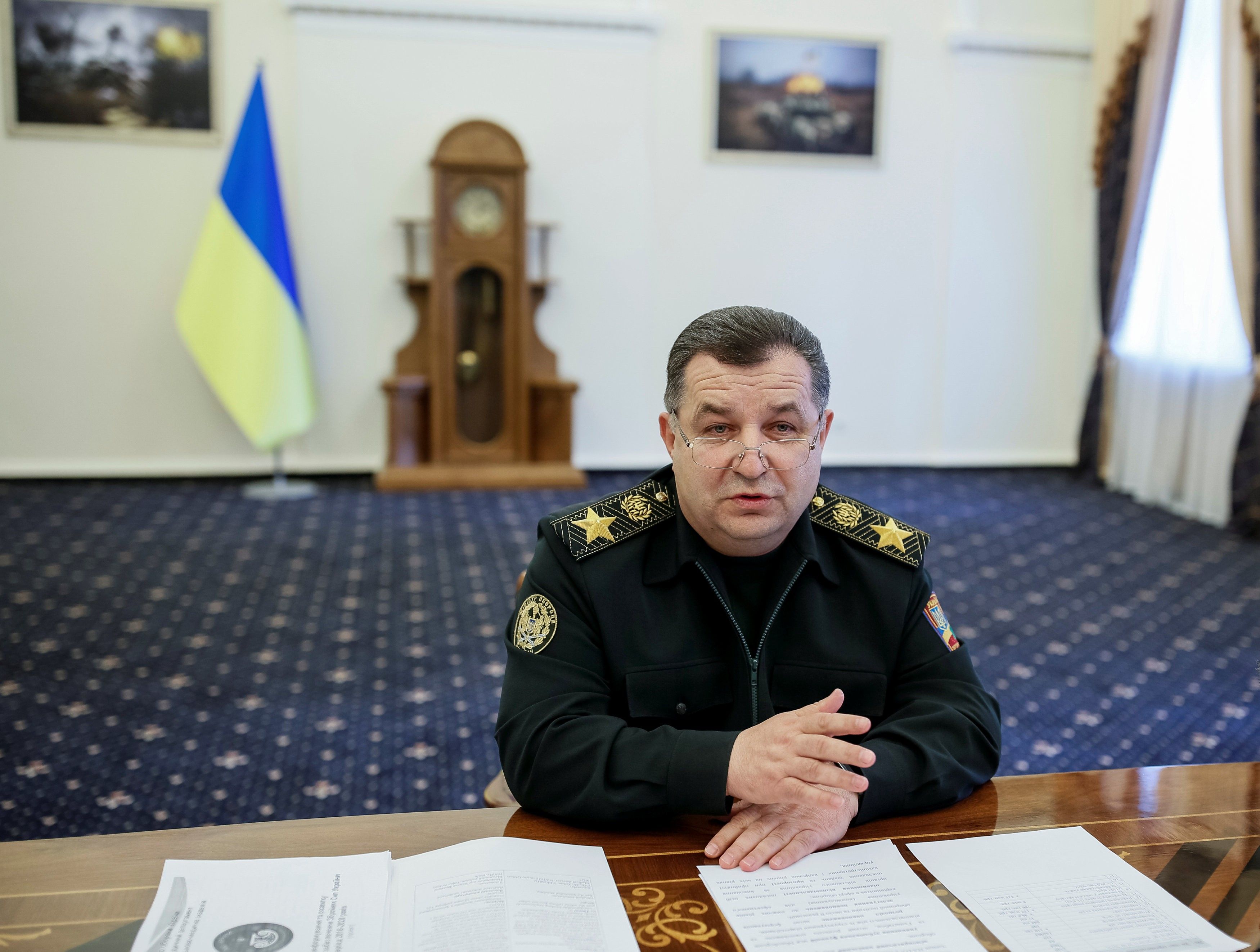 REUTERS
"The Chief Investigative Department of Russia's Investigative Committee has instituted another 20 criminal cases against Ukrainian Defense Minister Stepan Poltorak, his deputies Ivan Rusnak, Oleh Shevchuk, Ihor Pavlovsky, Oleksandr Dublian, Chief of the General Staff of the Armed Forces of Ukraine Viktor Muzhenko, as well as his first deputies and deputies Ihor Kolesnik, Serhiy Bessarab and Volodymyr Khyzhyi, as well as officials responsible for conducting intelligence, management of ground forces and the air force, including special operations, namely Serhiy Popko, Vasyl Burba, Serhiy Nayev, Anatoly Pushnjakov, Oleksandr Krasnook, Oleksandr Pavliuk, Andriy Hryshchenko, Oleksandr Lokota, Serhiy Drozdov, Mykhailo Zabrodskyi, Ihor Lunev and Ihor Voronchenko. The investigators see in their actions signs of crimes under articles 355, 357 of the Criminal Code (use of prohibited means and methods of warfare and genocide)," the report says.
According to the Russian investigation, said individuals "conducted general management of military operations" against Russian militants during 2016-2017.
Read alsoUkraine's chief prosecutor gives details of Voronenkov contract hit"Obviously, all these persons acted on the basis of hatred toward the Russian-speaking population residing in Donbas, wishing them dead," the report says.
Moreover, it is reported that the decisions in relation to "the defendants in criminal cases" on their indictment will be made in the near future, after which they will be put on wanted list. The report says the Committee continues "investigative actions aimed at collecting evidence of crimes against peace and humanity, committed by officials of Ukrainian security forces."