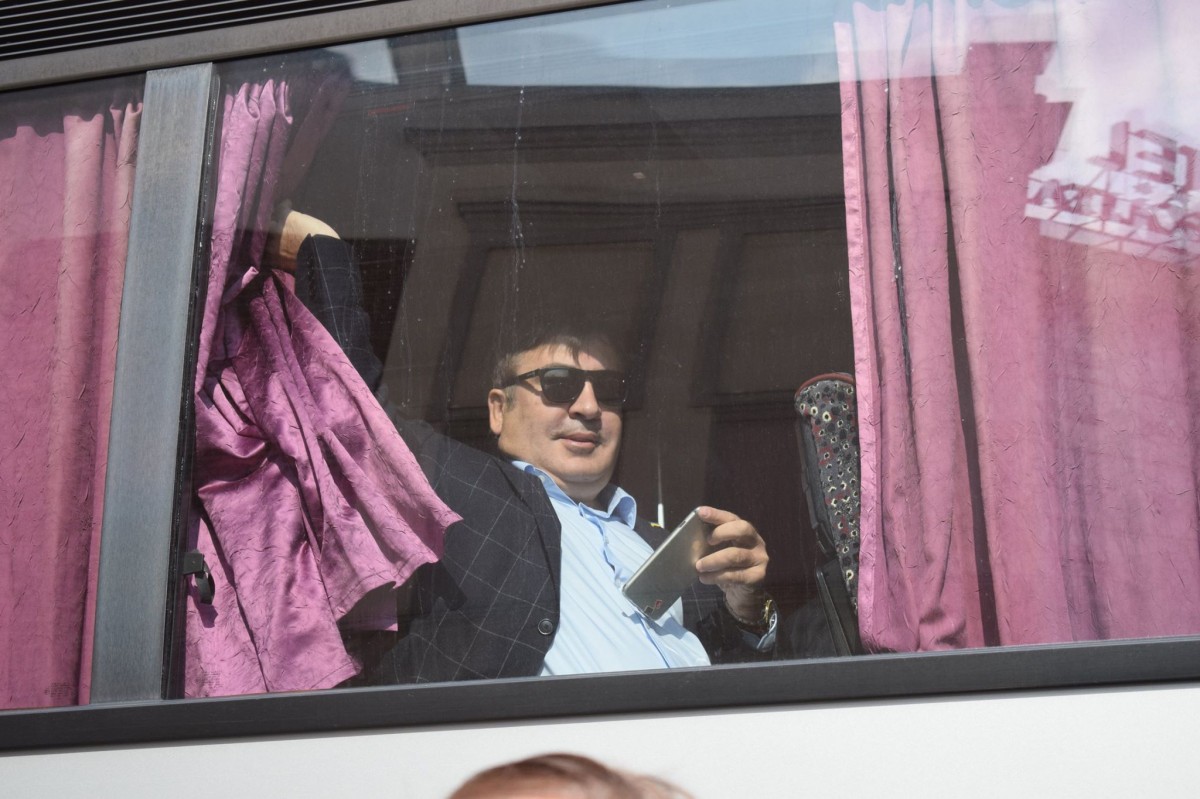 Photo by Egor Firsov
The border guards handed over the protocol to Saakashvili at the entrance to Lviv's Leopolis hotel, which he read, signed objections to it and gave the documents back to State Border Guard Service personnel.
Read alsoSaakashvili: My stolen passport in Poroshenko's officeIn turn, a representative of the border service informed Saakashvili that the Mostyskiy district court of Lviv region would start hearings on the illegal border crossing at 15:00 on September 18.
At the same time, Saakashvili said that he would start tours of all regions of Ukraine the next day. He will also report about the schedule and destinations later on Tuesday.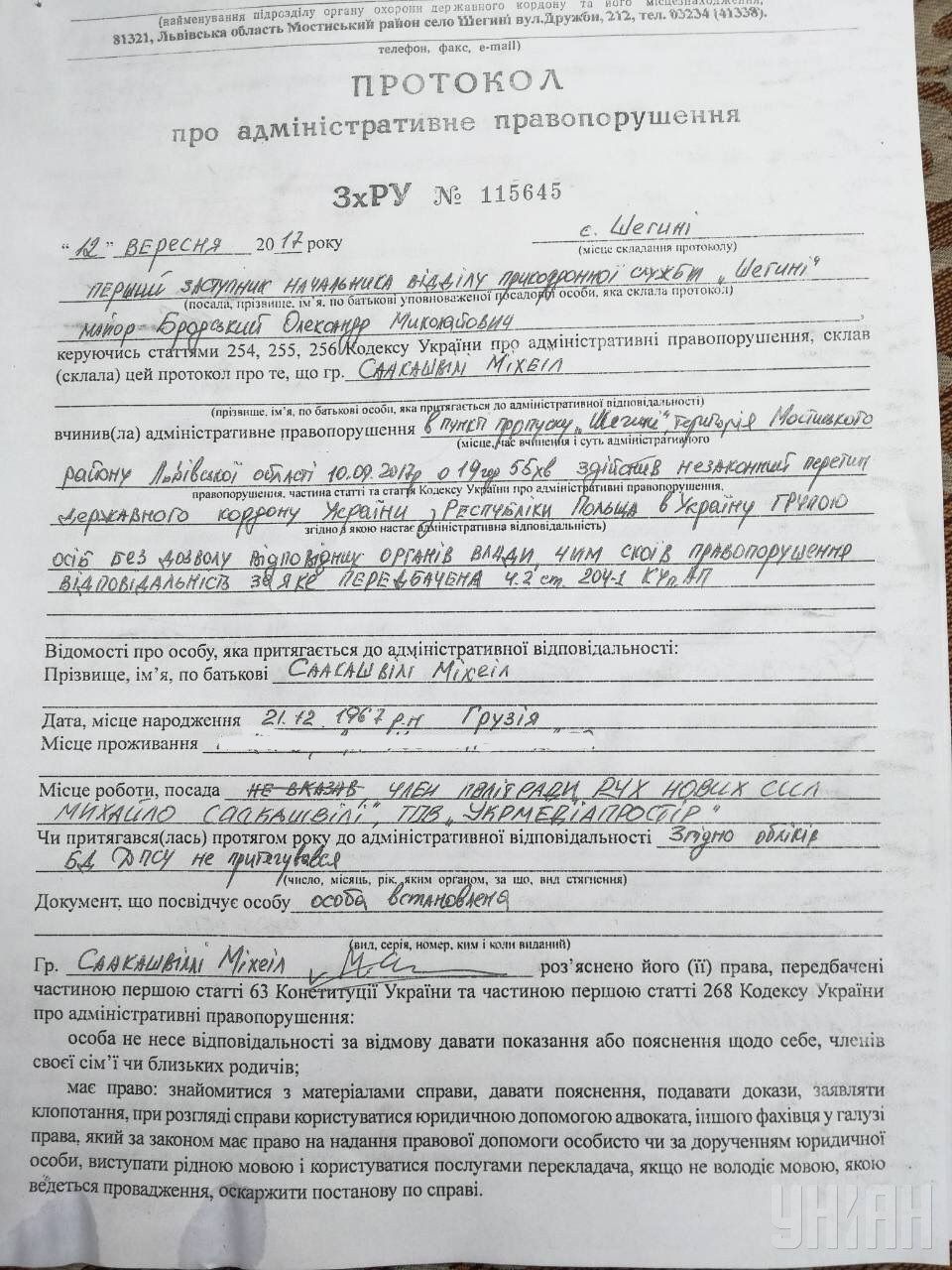 Photo from UNIAN