Following Crimea occupation, aggression in Donbas Putin trying to compromise ECHR authority - Grybauskaite
New attempts to redraw borders are being witnessed in Europe, that's according to Dalia Grybauskaite who spoke at the 4th World Conference on Constitutional Justice - Europe's first Congress in Vilnius Tuesday.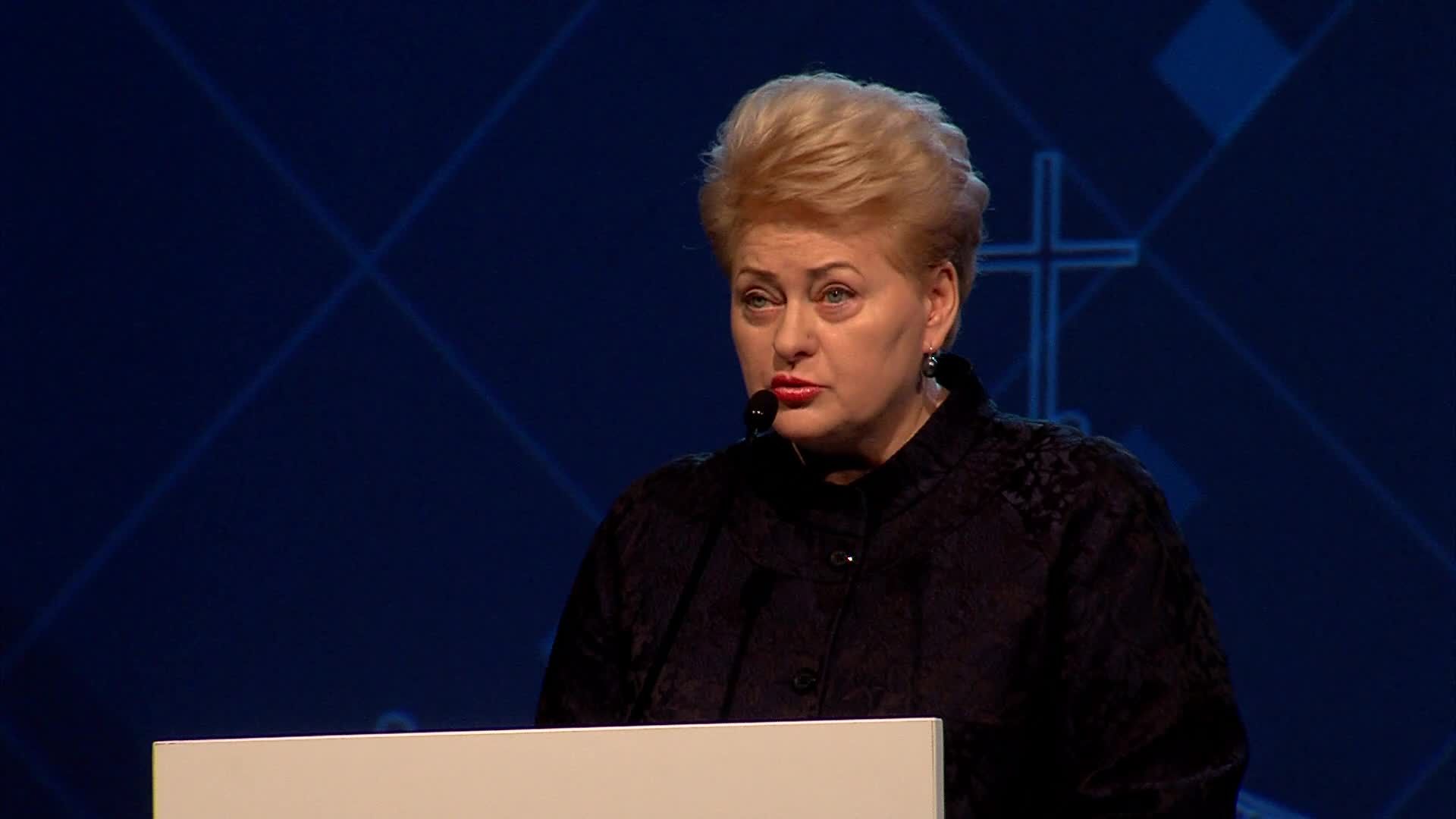 Screenshot
The Lithuanian President said that the occupation of Crimea and military aggression in eastern Ukraine are followed by attempts to compromise the authority of the European Court of Human Rights, according to Grybauskaite's website.
"Meanwhile, the alleged defense of national and religious identity is carried out by abusing the constitutional court and discrediting its mission to guarantee the rule of law. There is hardly anything more cynical than the use of constitutional justice and the Constitutional Court in some countries for the commission of crimes and for justification of crimes. It is a threat to the very foundations of international order and European security based on the UN Charter, the Helsinki Accords and the European Convention on Human Rights," Grybauskaite said.
Read alsoGrybauskaite: Russia's continued aggression gives no grounds for sanctions liftThe Lithuanian president expressed belief that "this Congress can make a significant contribution to the protection and consolidation of the rule of law, peace and security around the world. Especially in today's environment when we see a lot of places in a lot of countries – starting from North Korea and finishing with ZAPAD exercises on our borders this week – that threats are still present in our world."
If you see a spelling error on our site, select it and press Ctrl+Enter