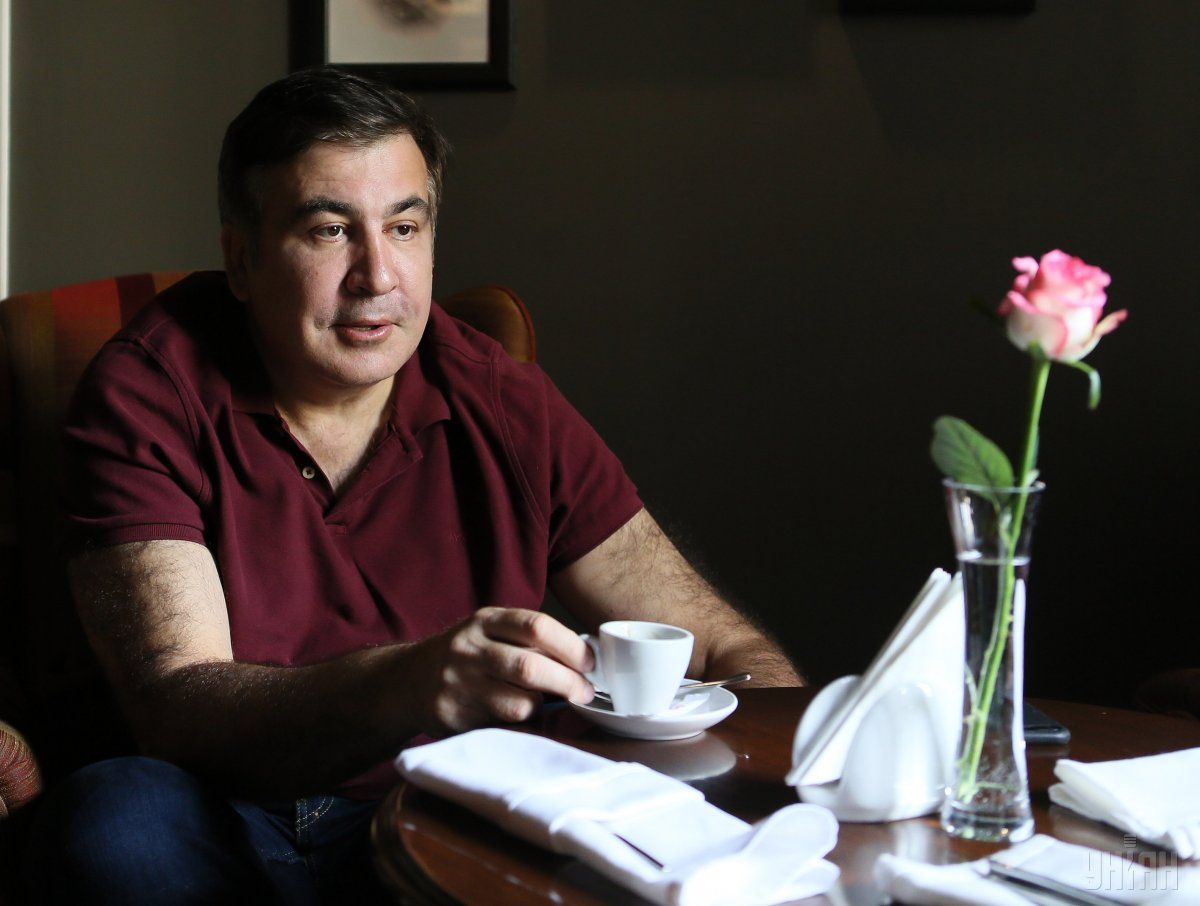 Photo from UNIAN
"I've decided to go on tours in all regions of Ukraine, to communicate with people. We will travel and gather the feedback…On October 17, we'll meet in Kyiv very peacefully. Although I'm an old revolutionary, but I have no desire to stage another revolution," Saakashvili said in Vinnytsia on September 17, vinnitsa.info reported.
Read alsoRFE/RL: Ukraine's prosecutor says Saakashvili won't face arrest or extradition During his speech, he criticized the Ukrainian authorities, recalled the events of the Revolution of Dignity (November 2013-February 2014), mentioned his recent return to Ukraine and crossing the border on September 10.
Saakashvili was stripped of his Georgian citizenship in 2015 after he took Ukrainian citizenship to become Odesa region's governor at the request of Ukrainian President Petro Poroshenko. He resigned as Odesa governor in November 2016 and was stripped of Ukrainian citizenship in July 2017.
On September 10, Saakashvili defied Ukrainian authorities and made a crossing into the country from Poland, helped by hundreds of his supporters.
The Ukrainian authorities on September 12 formally served notice on Saakashvili in Lviv for what officials called his illegal entry into the country.
Ukrainian Prosecutor General Yuriy Lutsenko said on September 16 that those who helped bring Saakashvili across the border would face criminal charges but would not be arrested.
Hearings on Saakashvili's case in a court in Lviv region are scheduled for September 18.
Saakashvili is facing extradition at the Georgian authorities' request.
However, Lutsenko said: "Saakashvili will not be arrested in this case, Saakashvili cannot be extradited from this country while he has a residence permit or other document that he has filed."