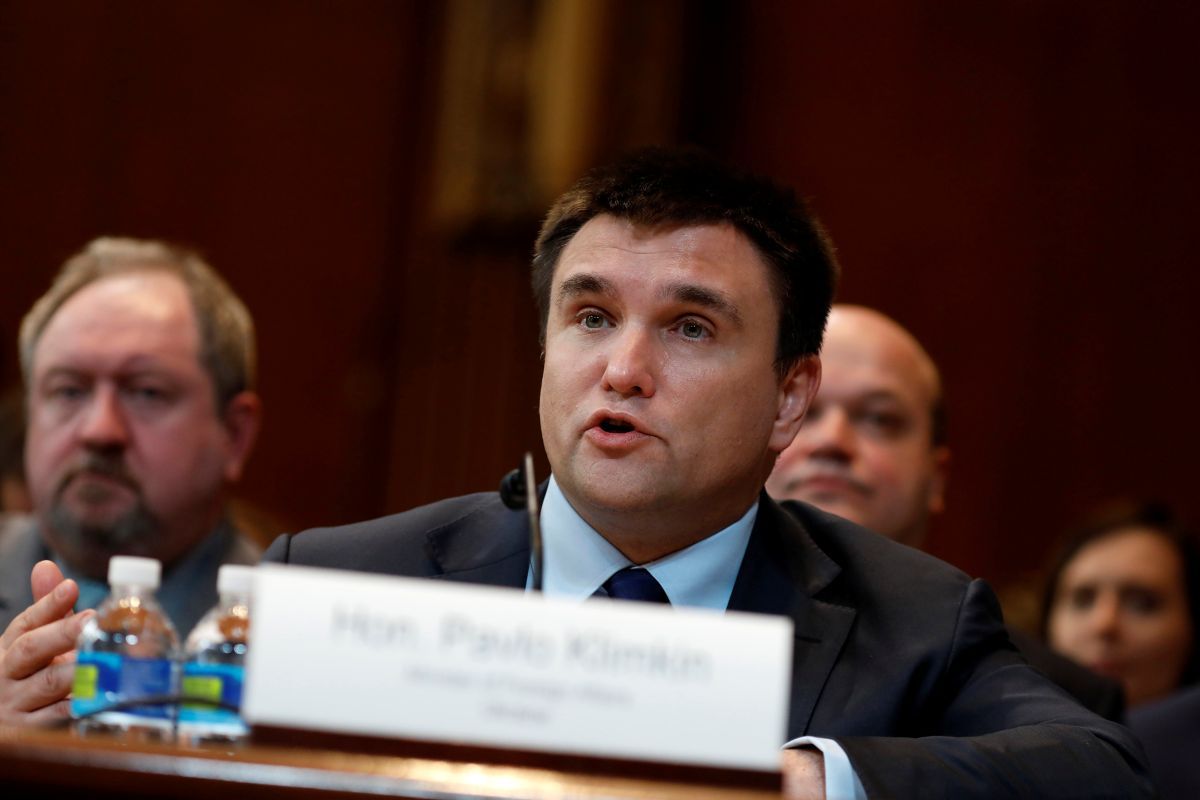 REUTERS
Klimkin and Hahn met in New York in the framework of the 72nd session of the UN General Assembly, the press service reports.
Klimkin elaborated on the provisions of the new law "On Education" and confirmed Ukraine's readiness to submit to the Council of Europe a language-related article of the document to provide for its assessment.
"Klimkin informed the Commissioner in detail about the progress of Ukraine reforms and measures taken by the Ukrainian government to ensure domestic economic stabilization and development, discussed prospects for strengthening economic and investment cooperation between Ukraine and the EU, and the expansion of opportunities toward micro-lending for Ukrainian businesses, including with the involvement of European and international financial institutions," the report said.
Read alsoU.S. diplomats greet Ukraine on passing new education lawKlimkin expressed gratitude to Khan for the EU's consistent sanctions policy toward Russia and reported on the latest trends in the development of the security situation in Donbas.
Particular attention was paid to visa liberalization between Ukraine and the European Union.
As UNIAN reported earlier, the Verkhovna Rada, Ukraine's parliament, on September 5 passed draft law 3491-d on education, having introduced a 12-year school system to replace the country's current 11-year school program.
Read alsoUkraine's battle with Russia moves to classroom - mediaThe law specifies that the language of the educational process at schools and colleges is the national language. It is also stipulated that educational institutions, according to the educational program, could teach one or more subjects in two or more languages, namely the national language, English or other official languages of the European Union.
Students belonging to the national minorities of Ukraine are guaranteed the right to study in municipal institutions with the use of the language of a respective national minority along with the state language. This right shall be fulfilled through classes (groups) with instruction in the language of the corresponding national minority.
Read alsoNeighbors annoyed by education reformPoland, Romania, Hungary, Greece, and Bulgaria have expressed concern over the norms of the new law on education regarding the language of instruction for children representing national minorities in Ukraine.
Read alsoNumber of EU states to voice to CoE, OSCE concerns over Ukraine's education reformThe Ministry of Education and Science of Ukraine assures that the language provisions of the new law, in particular Art. 7 on the language of education do not violate the European Charter for Regional or Minority Languages and the Framework Convention for the Protection of National Minorities.