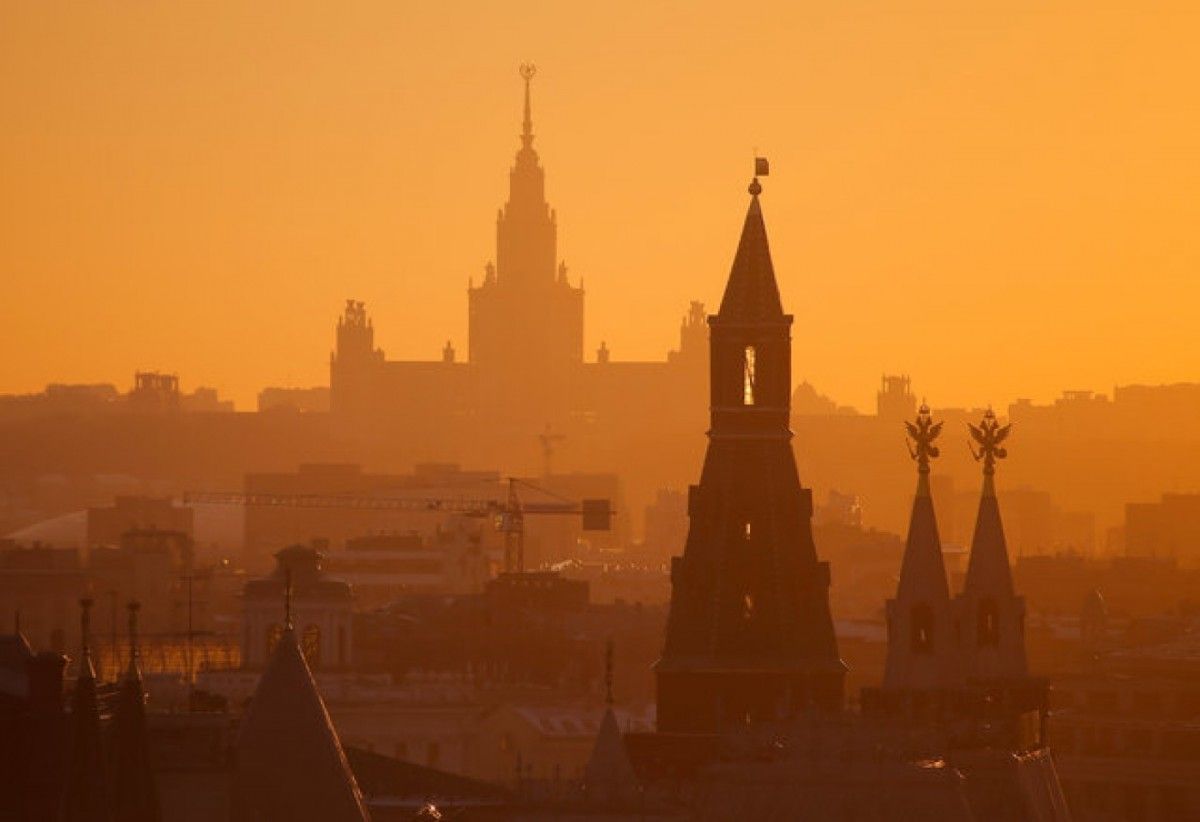 REUTERS
"Given the position claiming that Russia is an aggressor, there is hardly any room for maneuver. Because this position contradicts the real state of affairs," Peskov said, answering the question whether a compromise is possible on the UN mission in Donbas if Ukraine demands to include in the mission's mandate the concept of "coercion to peace," thus confirming the role of Russia as an aggressor state.
Read alsoPoroshenko at UNSC: "Today we need UN's peacekeeping shoulder" (Video)Peskov once again claimed that "Russia is not a party to the conflict" but the "guarantor" of the implementation of Minsk agreements.
Answering the question, whether the Kremlin studied Kyiv's proposal on the UN mission, he said that it was in the competence of Russian diplomats so the question should be addressed to the foreign ministry.
"Russia and President Putin have repeatedly demonstrated their desire to do everything possible to reach a compromise, but any compromises should be reasonable and acceptable to a certain degree," he said.
Answering the question of an UNIAN correspondent on whether Russia will veto in the UN Security Council resolutions where Russia is called an "aggressor state" and where the coercion to peace is stipulated in the mission's mandate, Peskov said: "There is discussion under way. Diplomats will be working. As to the unacceptability of the wording concerning Russia, the aggressor state, I've already said everything."
Read alsoRussia says U.S., Ukraine reject its UN proposal for DonbasAs UNIAN reported earlier, on August 22, Ukrainian President Petro Poroshenko declared his intention to present the idea of deploying a peacekeeping mission in Donbas at the 72nd session of the UN General Assembly, which launched its work in New York September 12.
Russian President Vladimir Putin said on September 5 he considered the deployment of UN peacekeepers in Donbas "quite appropriate," but only along the line of contact and with the aim of protecting the OSCE mission. At the same time, he stressed the issue could not be resolved without direct contact with representatives of pro-Russian militants in Donbas.
Read alsoRussia's proposal on peacekeepers in Donbas to further divide Ukraine, not resolve conflict – VolkerFollowing that, Russia sent a draft resolution to the UN leadership regarding the deployment of peacekeepers in Donbas.
In turn, Petro Poroshenko said on September 7 that the UN peacekeepers should be deployed throughout the temporarily occupied territory, including an uncontrolled section of the border with the Russian Federation.
On September 8, Russian Foreign Minister Sergei Lavrov elaborated on Putin's statement about peacekeepers along the line of contact in Donbas.
Read alsoWhat Russian "peacekeepers" want"It's not the UN forces, it's the mission to facilitate protection of OSCE observers. It is fully in line with the logic of Minsk agreements," said Lavrov.