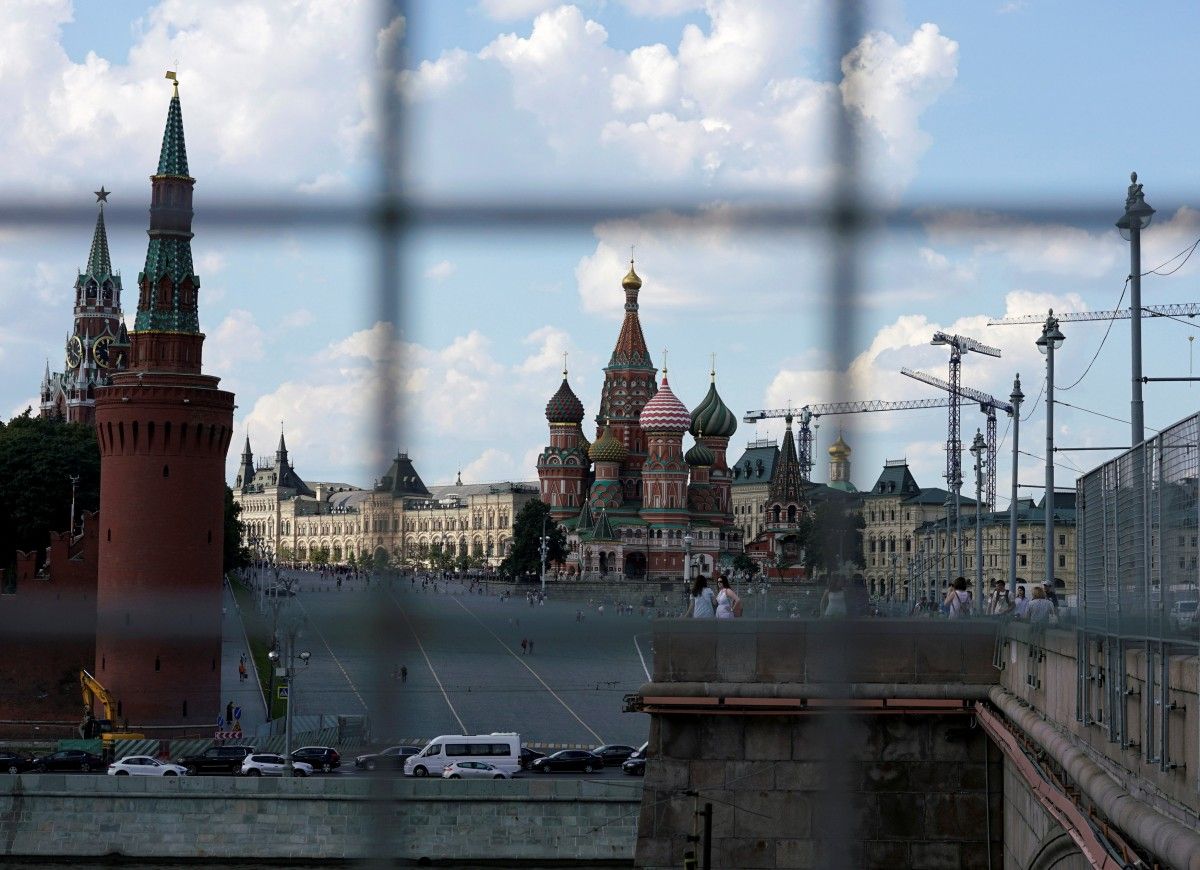 REUTERS
Commenting on the meeting of the U.S. and Ukrainian presidents, spokesperson for the Russian Foreign Ministry Maria Zakharova said Moscow is reflecting on its possible actions once the United States delivers defensive weapons to Ukraine, an UNIAN correspondent in Moscow reports.
Read alsoPoroshenko says U.S. supports deployment of UN peacekeepers in Donbas"It's now autumn of 2017, and we see how the word "lethal weapons" is being used by the 'president of peace' almost on a daily basis," Zakharova said, hinting at President Poroshenko.
"I think that this is an occasion to reflect on Ukraine's current situation… Of course, we are reflecting on possible developments," Zakharova said.
At the same time, the spokesperson noted that President of Ukraine Petro Poroshenko won the votes claiming he would become "president of peace", saying that his main task was to bring peace.
Read alsoPoroshenko, Guterres discuss peacekeepers in Donbas, human rights in CrimeaZakharova believes that for many people the concept of Minsk accords is becoming hazy, but, in fact, it is today's reality. According to her, the parties should do their best to adhere to this course.
"Now, a Russian draft resolution on the participation of the UN peacekeeping forces is being discussed and finalized in the UN. There has been a lot of speculation on this issue, there was a lot of speculation in the Ukrainian media that peacekeepers will allegedly be deployed across the entire Donbas," she said.
Read alsoKlimkin says Russians must not be among UN peacekeepers in Donbas"I would like to recall what it's all about. This is a very important issue. They will be deployed along the contact line where the OSCE observers are located, in order to ensure their security. No more and no less. All double reasoning is inadmissible - here it is necessary to be extremely clear," said Zakharova.
She noted that it was too early to say, which draft resolution would be put to a vote and when such vote could take place.
Read alsoKremlin furious over draft UN Resolution calling Russia "aggressor state"As UNIAN reported earlier, on August 22, Ukrainian President Petro Poroshenko declared his intention to present the idea of deploying a peacekeeping mission in Donbas at the 72nd session of the UN General Assembly, which launched its work in New York September 12.
Russian President Vladimir Putin said on September 5 he considered the deployment of UN peacekeepers in Donbas "quite appropriate," but only along the line of contact and with the aim of protecting the OSCE mission. At the same time, he stressed the issue could not be resolved without direct contact with representatives of pro-Russian militants in Donbas.
Following that, Russia sent a draft resolution to the UN leadership regarding the deployment of peacekeepers in Donbas. In turn, Petro Poroshenko said on September 7 that the UN peacekeepers should be deployed throughout the temporarily occupied territory, including an uncontrolled section of the border with the Russian Federation.
On September 8, Russian Foreign Minister Sergei Lavrov elaborated on Putin's statement about peacekeepers along the line of contact in Donbas.
"It's not the UN forces, it's the mission to facilitate protection of OSCE observers. It is fully in line with the logic of Minsk agreements," said Lavrov.