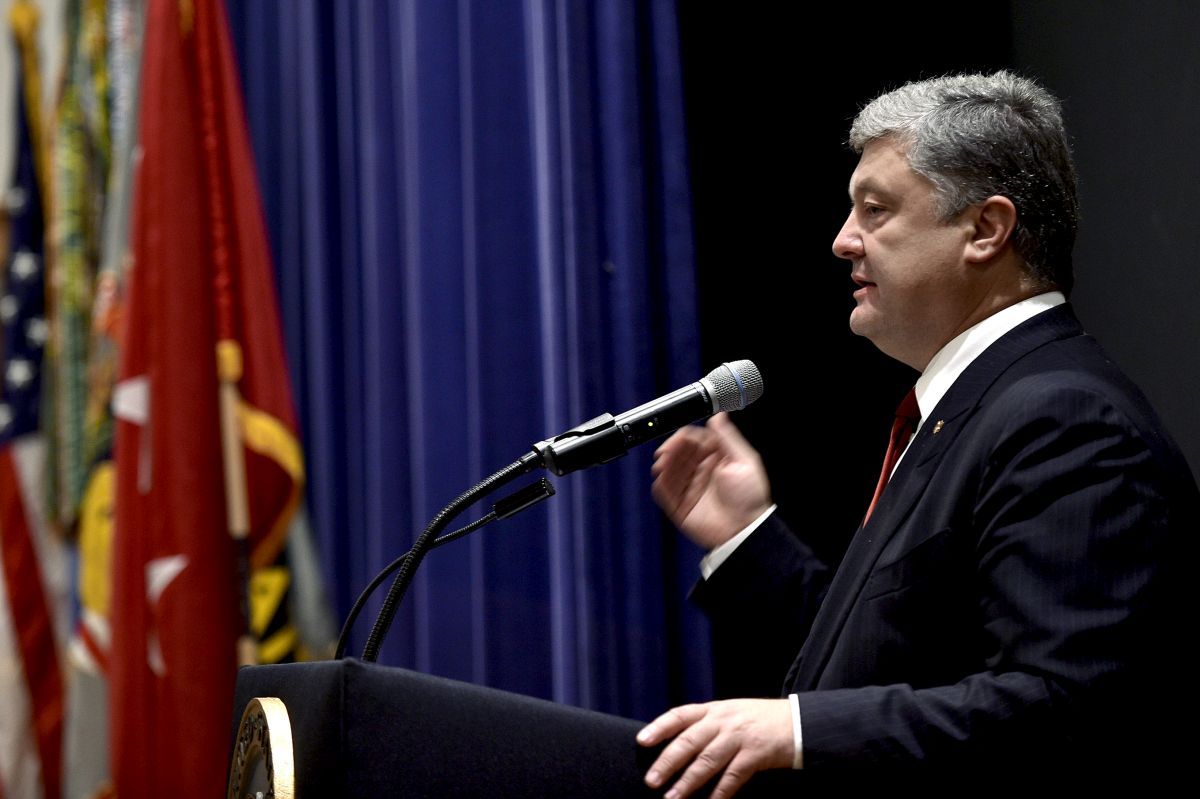 president.gov.ua
Poroshenko said that Putin had not only illegally annexed Crimea, Russia launched "military aggression against my country and brought "enormous losses", according to the Ukrainian president who spoke with Fox News Thursday.
"10,000 people, including 2,700 soldiers and more than 7,000  civilians were killed in this war by Russian aggressor," Poroshenko said, adding that "no red lines" exist for Russian President Vladimir Putin, as evidenced by the death toll in eastern Ukraine.
Read alsoPoroshenko says talked with Trump on radar supplies, Javelins not discussed"Putin is completely unpredictable," Poroshenko said, adding that, if asked in 2013 whether Crimea annexation was possible, he would "definitely" said 'no', and the same in 2014 as regards Putin's aggression in Donbas.
 "Russia is a permanent member of the UN Security Council, the structure, which provided global security.  And he [Putin] ruined all the mechanisms of global security in the world," the Ukrainian president said.