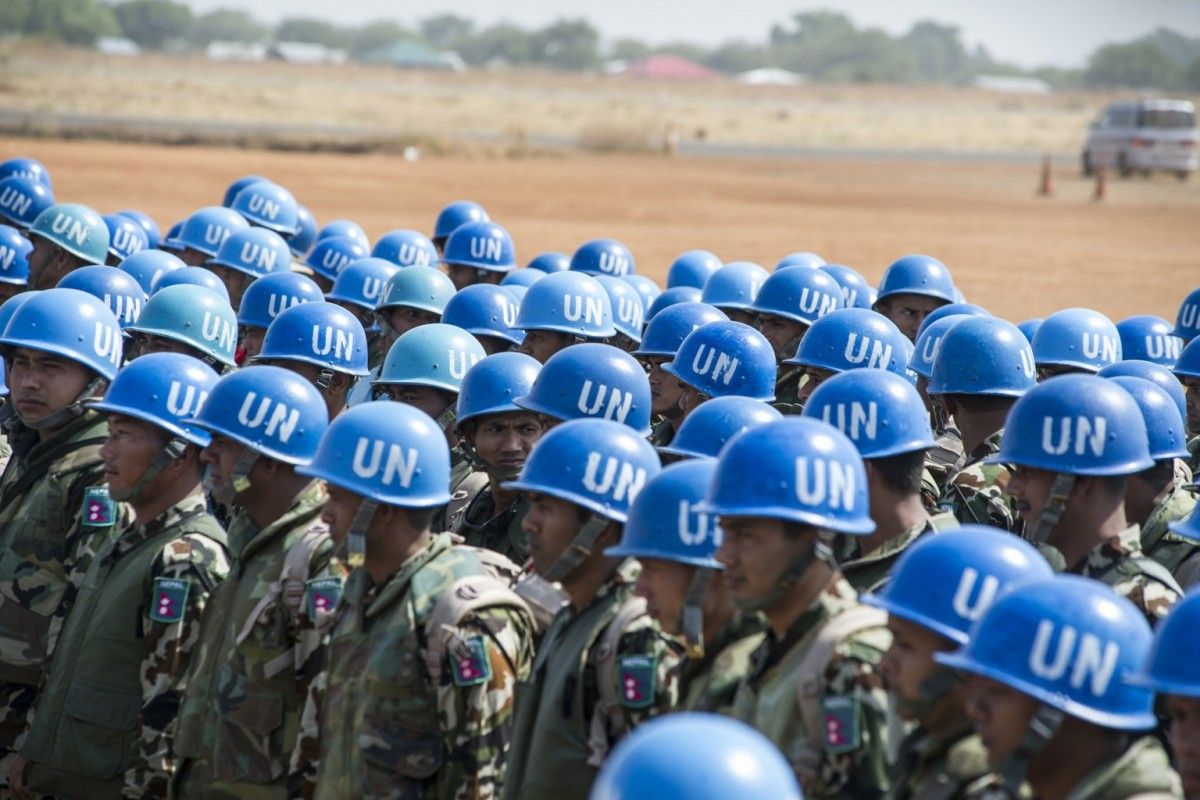 Photo from venturesafrica.com
"The essence of the Russian proposal and initiative, is that this UN mission could ensure the safety of the OSCE monitors in those places where the latter perform their functions," Peskov said.
According to him, the OSCE SMM to Ukraine mainly operates along the contact line.
Read alsoKlimkin speaks of Russia's manipulation, names main threats to global securityAnswering an UNIAN reporter's question on whether the UN mission can gain access to the border – as the OSCE SMM, under its mandate, may visit the entire territory of the occupied Donbas to the Ukrainian-Russian border – Peskov stressed: "Yes, they certainly have (such a mandate). It is about ensuring the security of the OSCE monitors where they operate. In this case, it does not imply the deployment of the UN peacekeeping mission on the border."
According to him, the deployment of some missions on the border is "clearly spelled out in Minsk agreements," while the deployment of the said mission would be contrary to the documents.
At the same time, the official stressed that any modalities of missions' operations should be coordinated between the parties to the conflict, that is, according to him, Ukraine and Russia-backed militants in Donbas.
Read alsoPoroshenko says U.S. supports deployment of UN peacekeepers in DonbasAs UNIAN reported earlier, on August 22, Ukrainian President Petro Poroshenko declared his intention to present the idea of deploying a peacekeeping mission in Donbas at the 72nd session of the UN General Assembly, which started its work in New York City on September 12.
Russian President Vladimir Putin said on September 5 he considered the deployment of UN peacekeepers in Donbas "quite appropriate," but only along the line of contact and with the aim of protecting the OSCE mission. At the same time, he stressed the issue could not be resolved without direct contact with representatives of pro-Russian militants in Donbas.
Following that, Russia sent a draft resolution to the UN leadership regarding the deployment of peacekeepers in Donbas. In turn, Petro Poroshenko said on September 7 that the UN peacekeepers should be deployed throughout the temporarily occupied territory, including an uncontrolled section of the border with the Russian Federation.
On September 8, Russian Foreign Minister Sergei Lavrov elaborated on Putin's statement about peacekeepers along the line of contact in Donbas.
"It's not the UN forces, it's the mission to facilitate protection of OSCE observers. It is fully in line with the logic of the Minsk agreements," said Lavrov.
September 20, Poroshenko warned that there is no place for the representatives of the aggressor in the UN peacekeeping mission in Donbas.