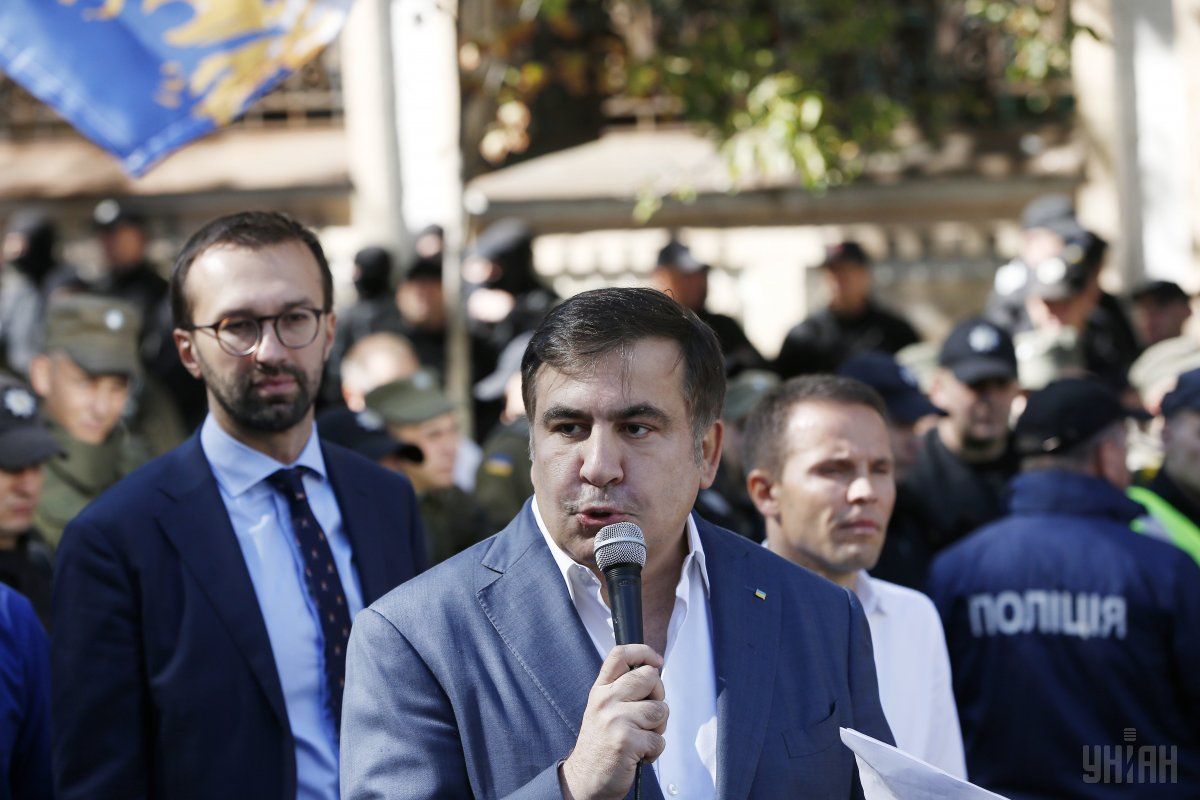 Photo from UNIAN
"Mikheil Nikolozovych Saakashvili has been found guilty of illegally crossing the state border of Ukraine," Judge Yuriy Bilous read out the verdict on Friday, September 22.
In keeping with the ruling, Saakashvili must pay a fine worth 200 non-taxable minimum sums (UAH 3,400), TSN said.
He is also obliged to pay a court fee of UAH 320.
This court decision may be appealed in a higher court.
Saakashvili wrote on Facebook on September 22 he couldn't attend the court session because he would not cancel planned meetings "with the people in Cherkasy" in central Ukraine.
Read alsoRFE/RL: Saakashvili demands documents that stripped him of Ukrainian citizenshipSaakashvili was stripped of his Georgian citizenship in 2015 after he took Ukrainian citizenship to become Odesa region's governor at the request of Ukrainian President Petro Poroshenko. He resigned as Odesa governor in November 2016 and was stripped of Ukrainian citizenship in July 2017.
On September 10, Saakashvili defied Ukrainian authorities and made a crossing into the country from Poland, helped by hundreds of his supporters.
The Ukrainian authorities on September 12 formally served notice on Saakashvili in Lviv for what officials called his illegal entry into the country.
Ukrainian Prosecutor General Yuriy Lutsenko said on September 16 that those who helped bring Saakashvili across the border would face criminal charges but would not be arrested.
Saakashvili is facing extradition at the Georgian authorities' request. However, Lutsenko said: "Saakashvili will not be arrested in this case, Saakashvili cannot be extradited from this country while he has a residence permit or other document that he has filed."