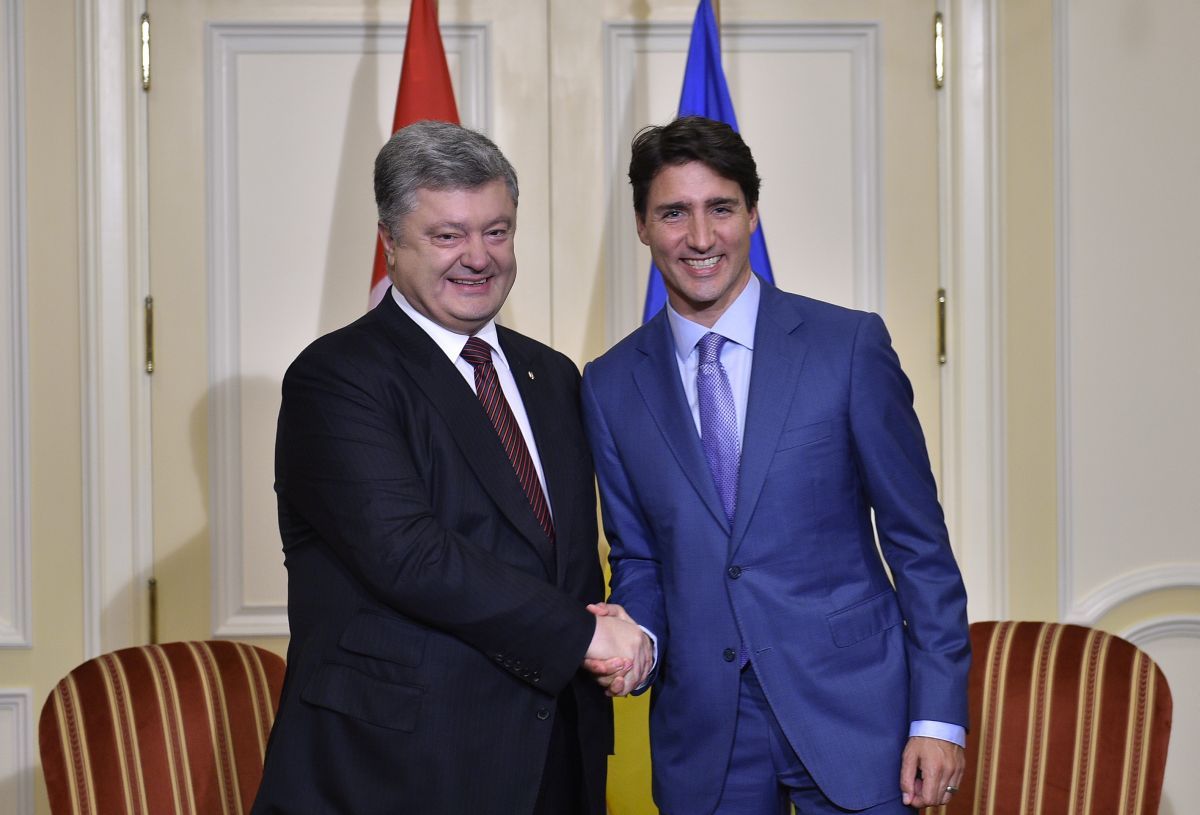 Photo from president.gov.ua
"Canada will continue to support Ukraine's progress towards Euro-Atlantic integration and adoption and implementation of NATO standards through its ambitious agenda of reforms. Canada values Ukraine's commitment to its relationship with NATO and its significant contributions to Allied operations. Against the backdrop of shared security challenges, we reaffirm our common interest in international peace through our bilateral Defence Cooperation Arrangement (DCA) and our shared commitment to advancing Ukraine's defence reform agenda. Canada supports Ukraine's goal of achieving NATO interoperability by 2020, providing both tactical training and strategic advice," the two leaders said in the statement issued following their meeting in Toronto on Friday night.
"Operation UNIFIER supports the important military training and capacity building efforts undertaken by Ukraine to maintain its sovereignty and security, while fostering a mutually-beneficial learning environment for both Canadian and Ukrainian Armed Forces," the statement said.
Read alsoPoroshenko: Ukraine's defense spending exceeding requirements for NATO AlliesWhat is more, Canada has reiterated its non-recognition of Russia's illegal annexation of Crimea and continues to condemn Russian military aggression in Donbas. "Canada is committed to maintaining pressure on Russia to respect Ukraine's sovereignty and territorial integrity and to implement fully its Minsk commitments, including through ongoing sanctions," the statement said.