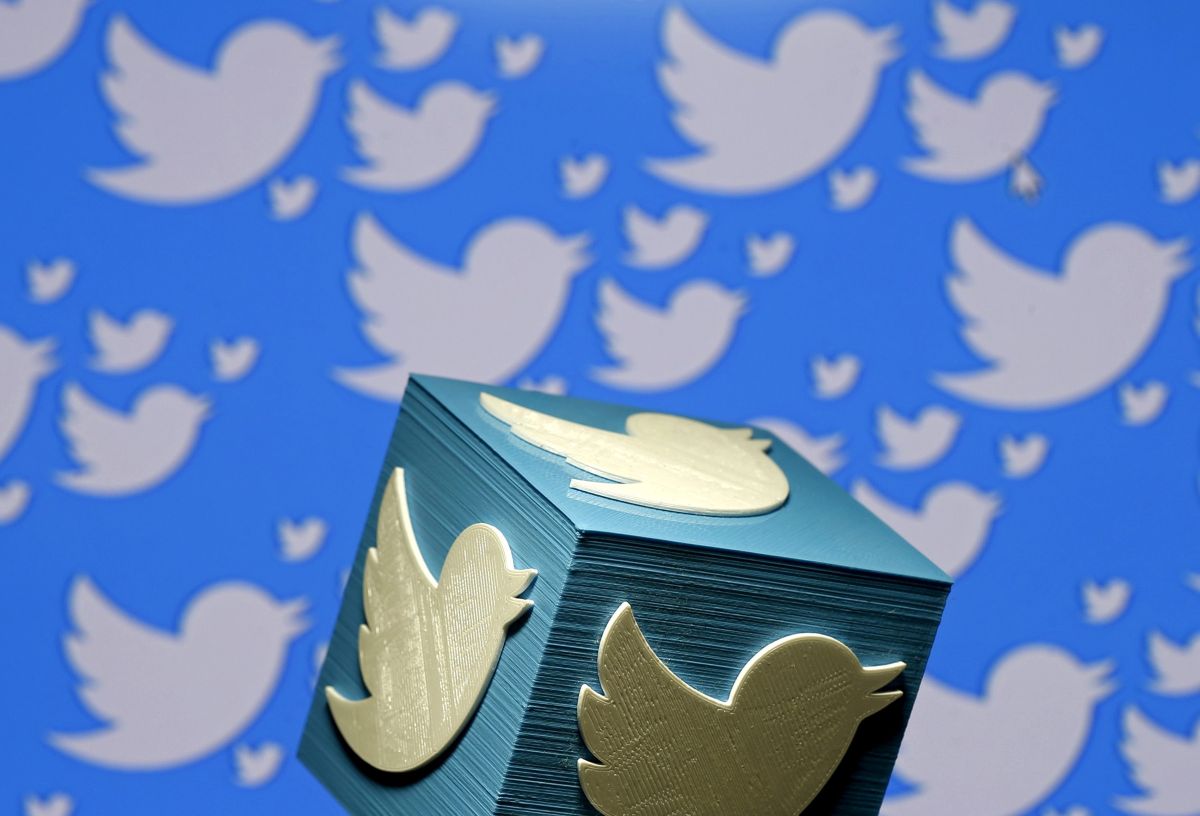 REUTERS
The investigation team @DFRLab probed into some of the claims made and the bots which amplified them.
On the morning of September 22, an apparently left-wing Twitter user named @von_Sahringen claimed to have been made an election helper, and that as a result, "AfD ballots will be made invalid" — a clear indication of fraud.
The post triggered a swift response from a number of users, including Germany's official election bureau, which pointed out that election fraud is a punishable offense.
Read alsoWest failing to tackle Russian hacking and fake news, says LatviaFour hours later, the same user tweeted that they had been visited by the police and their status as an election helper revoked.
By then, the post had triggered a Twitter storm from AfD supporters, using the hashtag #Wahlbetrug ("election fraud").
The #WahlBetrug hashtag was used by AfD supporters throughout the last week of campaigning, but it showed a sudden spike on Saturday afternoon, the eve of the vote. @DFRLab conducted a machine scan of traffic on the tag.

@DFRLab
The scan shows that the traffic was not organic, but boosted by a network of automated "bot" accounts which operates largely in Russian, and which @DFRLab previously identified in an our #ElectionWatch coverage.
Read alsoElection in Germany underway Merkel seeks to secure 4th term in powerOn Saturday, one #Wahlbetrug tweet from an account called @RenateBiller was especially boosted by this network. Posted at noon, it had achieved over 500 retweets by the evening.
"If they stay in power, then there will be civil war in five years," reads the tweet.
This is a spectacular result, since @RenateBiller was created on September 9 and only had 16 followers by September 23.
Read alsoPro-Kremlin botnets pose existential threat to Twitter - mediaThe tweet was amplified by a large number of Russian-language accounts, many of them faceless, a key indicator for bots. They posted a range of commercial and pornographic content in Russian and English, as well as pro-AfD posts and attacks on Russian anti-corruption campaigner Alexey Navalny.
More generally, AfD supporters took to social media on Saturday to predict election fraud.
Comments from the fringe on the eve of the German election took various forms, including official posts, posts from probable fake accounts, and bot amplification. While no evidence of fraud was presented in the posts, the narrative they all spread is the same: the AfD is in danger of election fraud, and its members should be on the alert to prevent it.
This behavior seems pitched to increase tensions, not least in the polling stations and counting areas. Should the AfD fail to perform well at the urns, it is likely to lead to online accusations of election fraud, potentially undermining the legitimacy of the vote.