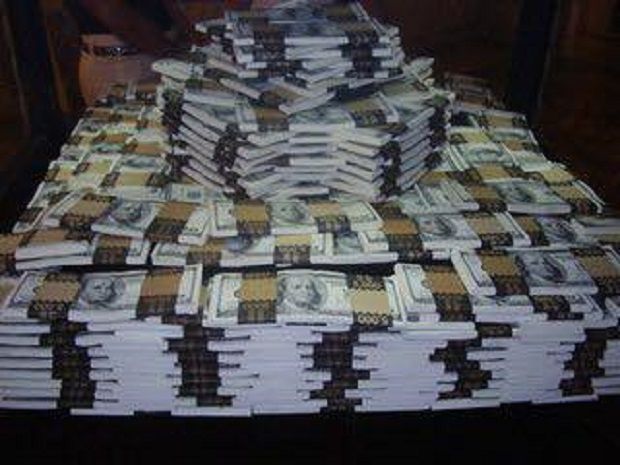 facebook.com/LlutsenkoYuri
"Special confiscation of $200 million belonging to Yanukovych's organized crime group [is under way]. First millions of dollars have been transferred to the state budget of Ukraine," reads Sargan's caption to a video showing Prosecutor General Yuriy Lutsenko at Ukrgasbank's office.
As UNIAN reported earlier, on September 22, the PGO announced that the court's ruling to confiscate the funds stolen by Yanukovych's "family" had come into effect.
Read alsoPyramid of dollar bills: Lutsenko announces seizure of $200 mln from Yanukovych's "family""Today the decision of the Sosnovsky District Court of the city of Cherkasy on another tranche of special confiscation of Yanukovych mafia's banking assets worth $200 million in total has come into force. The dogs bark, but our caravan goes on," Lutsenko wrote on Facebook.