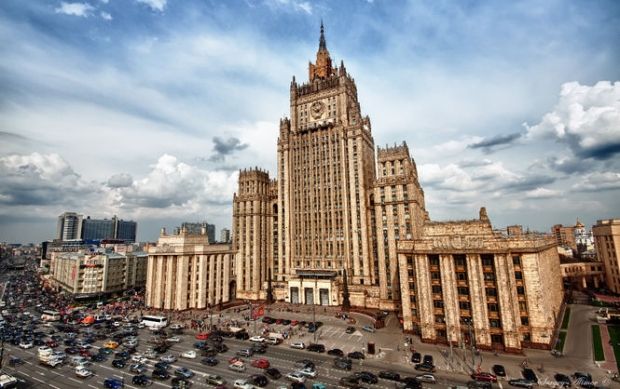 Photo from mskbest.ru
"Nothing is happening in Ukraine at the moment to dictate even the slightest need for such dangerous steps," he said at a press conference in Moscow on Tuesday, September 26.
Read alsoRussia not to go for concessions on Donbas: StratforHe claims such a move can only add "fuel to the fire."
"This decision would be equal to an attempt to add fuel to the fire," he said.
"I think many people even in the U.S. administration are aware why there have been no such shipments before. If the U.S. policy in that issue changes, this could seriously aggravate the situation," he added.
UNIAN memo. Russia in March 2014 occupied Ukraine's Autonomous Republic of Crimea and resorted to destabilization of the situation in Donbas, Ukraine's east. Russia sends weapons, mercenaries and regular troops to Donbas to support the two self-proclaimed republics in eastern Ukraine. Hostilities in certain areas in Donetsk and Luhansk regions are under way since April 2014.
Russian President Vladimir Putin announced on September 5, 2017, that any decision by the United States to supply defensive weapons to Ukraine would fuel the conflict in eastern Ukraine and possibly prompt "pro-Russian separatists" to expand their campaign there.
"The delivery of weapons to a conflict zone doesn't help peacekeeping efforts, but only worsens the situation," he said. "Such a decision would not change the situation but the number of casualties could increase."
"It's hard to imagine how the self-declared republics would respond. Perhaps they would deploy weapons to other conflict zones," he added.