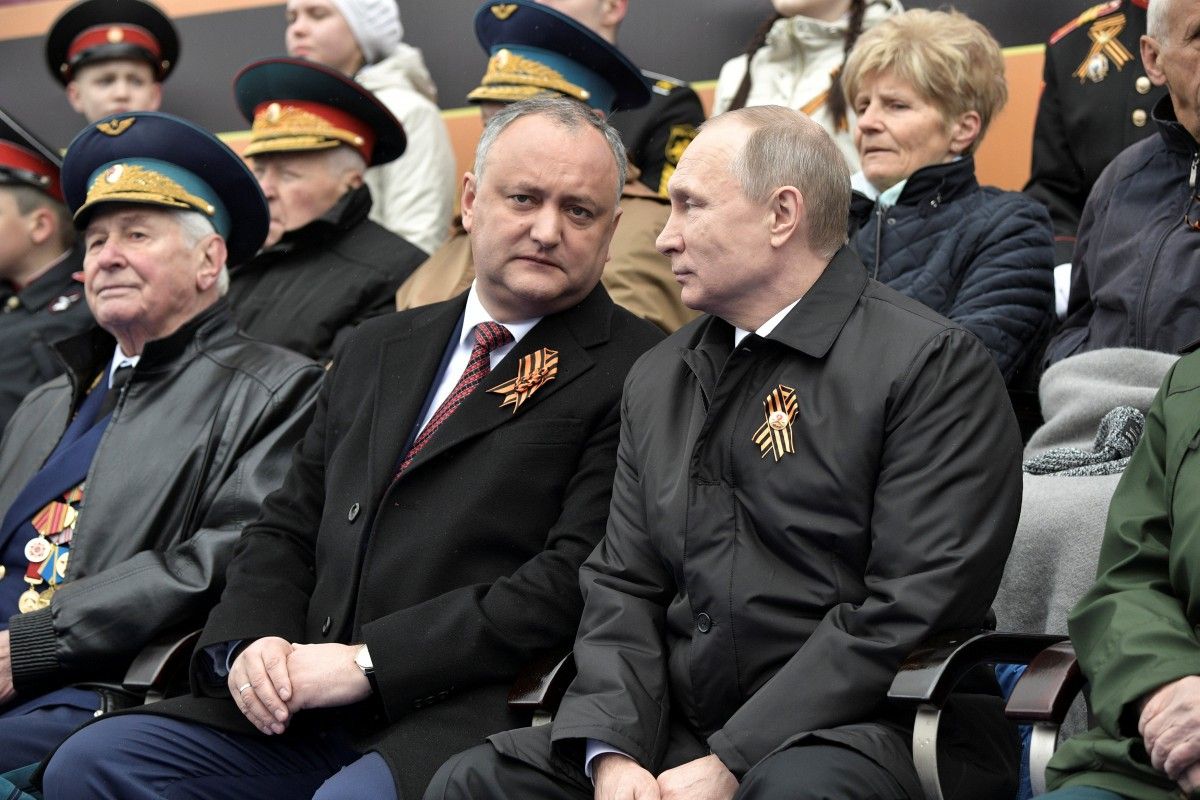 REUTERS
"As for contacts at the highest level, I cannot imagine such a meeting in a situation where the Moldovan president, elected by a part of the Moldovan society, or even the majority of Moldovan society, fails to respect the territorial integrity of my country and says that there is a civil war ongoing in Ukraine. What kind of understanding or contacts can we talk about?" the ambassador told Newsmaker.md.
The diplomat's statement came as a response to a recent statement by head of the Institute of Strategic Initiatives of Moldova, former deputy head of the Ministry of Foreign Affairs and European Integration Andrei Popov.
Read alsoMoldovan president bans troops from participating in int'l exercises in UkraineHe said that amid an unprecedentedly high intensity of contacts at the executive level, there is absolutely no dialogue between the presidents of the two countries is, which is a negative factor for bilateral relations.
Popov also believes that this has a negative impact on Ukraine's perception in the eyes of some part of the Moldovan society – Dodon's supporters and those who get their news primarily from Russian media.
During his election campaign, Igor Dodon claimed that Crimea belonged to Russia. Subsequently, he repeated the statement about the "Russian Crimea" and advocated his arguments.
Read alsoIs Dodon plotting a coup in Moldova?Since assuming office, Dodon has never visited Ukraine, although he repeatedly expressed his will to pay a visit to Kyiv.
Earlier it was reported that Prime Minister of Ukraine Volodymyr Groysman would visit Moldova on October 6.