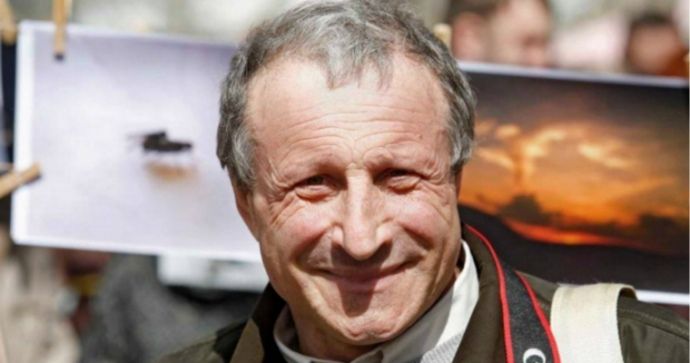 They said they expect the resolution will call on Russia to annul Semena's 2.5-year suspended sentence / Photo from 15MINUT.ORG
The October 5 session in Strasbourg will focus on the arrests and trials of figures like RFE/RL journalist Mykola Semena and Crimean Tatar leaders Akhtem Chiygoz and Ilmi Umerov since the Ukrainian peninsula was illegally annexed by Russia in 2014, RFE/RL said.
Read alsoRFE/RL: U.S. condemns conviction of journalist Semena in Russia-occupied Crimea "Semena is a very important person in terms for free journalism and his court trial [on separatism charges] should be condemned by the free world because, first of all, his activity was clearly, purely noble -- fulfilling his professional obligations," said Anna Fotyga, Poland's former foreign minister and a current member of the European Parliament.
Read alsoEU urges immediate release of Chiygoz, all illegally detained UkrainiansThe drafting of the resolution was expected to take place during the next week.
Lawmakers who are expected to take part in drafting the resolution told RFE/RL that they expect it will accuse Russia of violating the rights of Semena and others in Crimea who have publicly opposed Russia's military seizure and annexation of the Ukrainian peninsula.
They said they expect the resolution will call on Russia to annul the 2.5-year suspended sentence and ban on future journalistic activity that Russian-installed judges issued against Semena earlier this month.
Nils Muiznieks, the human rights commissioner of the Council of Europe, told RFE/RL on September 26 that Russia is the only member of the 47-country Council of Europe that has not cooperated with his office in the last few years.
The UN Human Rights Office on September 25 said the situation in Crimea "has significantly deteriorated" under Russian occupation.
It said "grave human rights violations, such as arbitrary arrests and detentions, enforced disappearances, ill-treatment and torture, and at least one extra-judicial execution were documented."