Ukrainian MP sees "clear algorithms" in Donbas reintegration bill
Secretary of the Verkhovna Rada Committee on National Security and Defense, MP from the Bloc of Petro Poroshenko Ivan Vinnyk says the law on the reintegration of Donbas will not introduce martial law, while the Anti-Terrorist Operation (ATO) regime will be replaced with security measures to restore Ukraine's sovereignty and territorial integrity.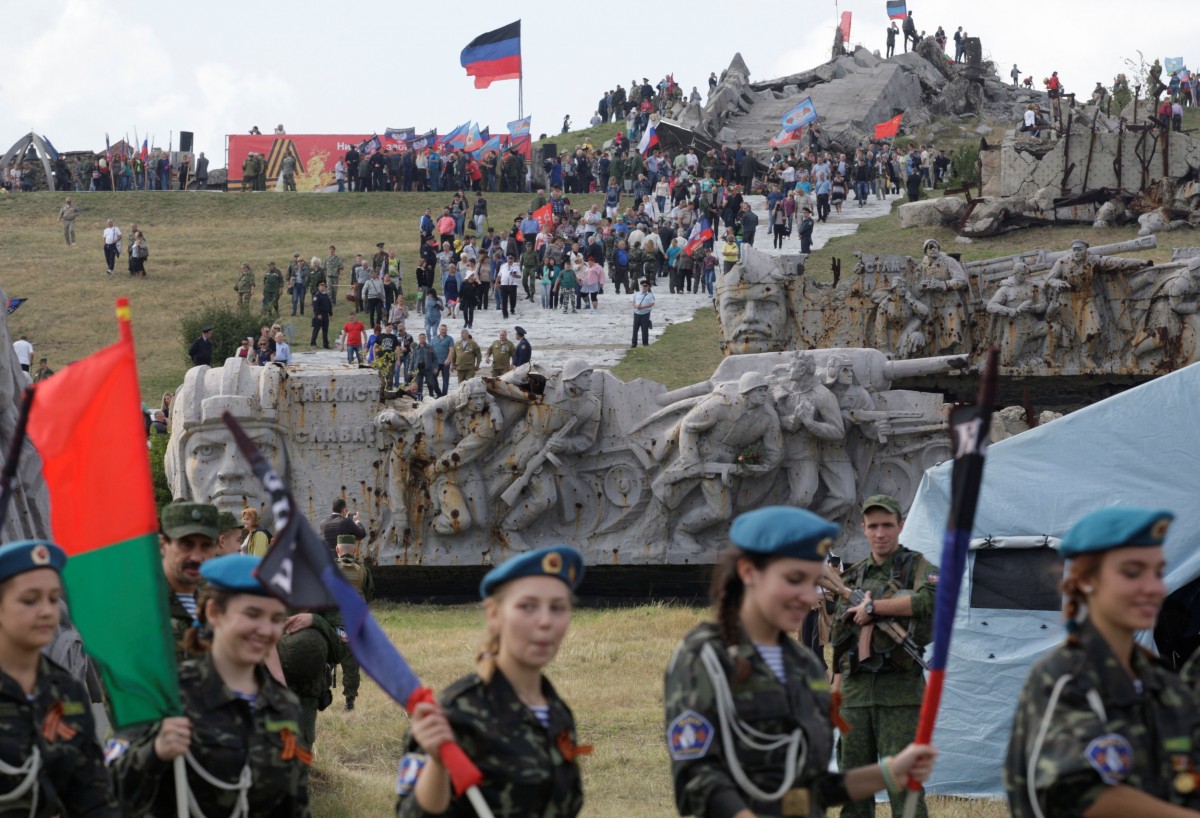 REUTERS
According to the MP, the bill introduces new legal grounds for the use of the Armed Forces of Ukraine (AFU).
"Now we have Anti-Terrorist Operation. This was our hybrid response to hybrid challenges that Russia imposed on us, unleashing war against Ukraine without actually declaring it, without recognizing the presence of their own troops... We can move forward, and the AFU, based on the Constitution and laws of Ukraine, will provide security measures to restore sovereignty. These measures are not limited to some maneuvers. These measures include, among other things, the use of force," Vinnyk told 112 Ukraine TV channel.
He said that the people of Ukraine have the right to self-defense based on UN conventions.
According to MP, the law temporarily reinforces the authority of the General Staff of the Armed Forces on coordinating the efforts of all law enforcement agencies to liberate said territories.
Read alsoPoroshenko's envoy: Donbas reintegration bill to be registered in Rada this week"There is a separate paragraph that defines the aggressor as regular troops of the Russian army, terrorist-gang formations supported and sponsored by Russia, and other agents operating beyond the framework of the Constitution of Ukraine... That is, we cover all those who shoot at the Ukrainian military today, kill Ukrainian citizens and are temporarily in control of these territories," Vinnyk explained.
Read alsoRussia not to go for concessions on Donbas: Stratfor"We will not declare war or martial law, as Putin and Russia have wanted from the very beginning. Because in this case, it would significantly undermine Ukraine's economic fundamentals and capabilities. Everyone knows that no war can be conducted without supplies. Had we destroyed the economy in 2014, we would have simply not had the opportunity to either refuel tanks or pay salaries to the military. We would've simply lost in that situation," he said.
If you see a spelling error on our site, select it and press Ctrl+Enter