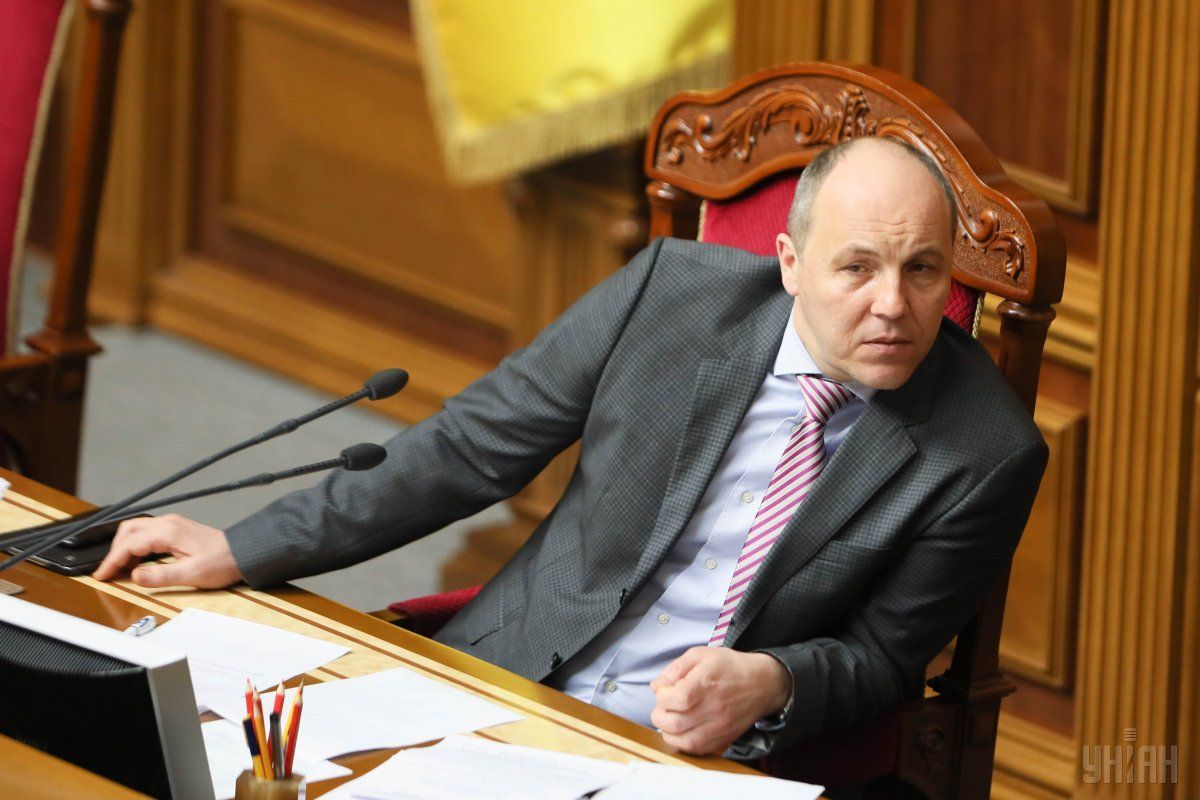 Parliament Speaker Andriy Parubiy / Photo from UNIAN
Prior to the failure to vote on two presidential bills on Donbas – Nos. 7163 and 7164, lawmakers managed to conduct debates on them.
Read alsoReintegration postponedOn that day, parliamentarians were scheduled to consider, among other things, three bills that concern the state policy and measures to ensure Ukraine's sovereignty in temporarily occupied areas in Donetsk and Luhansk regions. One bill No. 7163 was tabled by President Petro Poroshenko, the other two were submitted by lawmakers from the Samopomich Party and the Svoboda Party (Nos. 7163-1 and 7163-2).
Later a few dozen MPs, including those from Samopomich and nonaligned ones, gathered in the presidium area and near the parliamentary rostrum and attempted to block the parliament's work.
In particular, Samopomich MPs Yehor Sobolev and Viktoria Voitsytska started to unscrew Parubiy's microphones while he was absent at his workplace.
Parubiy wanted to get back to work, but he was blocked, which was followed by a brawl.
Read alsoRada Security Committee backs bill on restoring sovereignty over Donbas but calls for amendmentsMeanwhile, nonaligned MP Nadiia Savchenko snatched a microphone from National Security and Defense Council Secretary Oleksandr Turchynov's hand when he was speaking about attempts aimed at blocking the parliament's work and its decision on recognizing Russia an aggressor state.
After that Parubiy announced a break in the parliament's work and called on the leaders of the parliamentarian factions to gather for a meeting.
In keeping with the parliament procedure rules, lawmakers cannot move to other issues on the agenda until these bills have been considered.