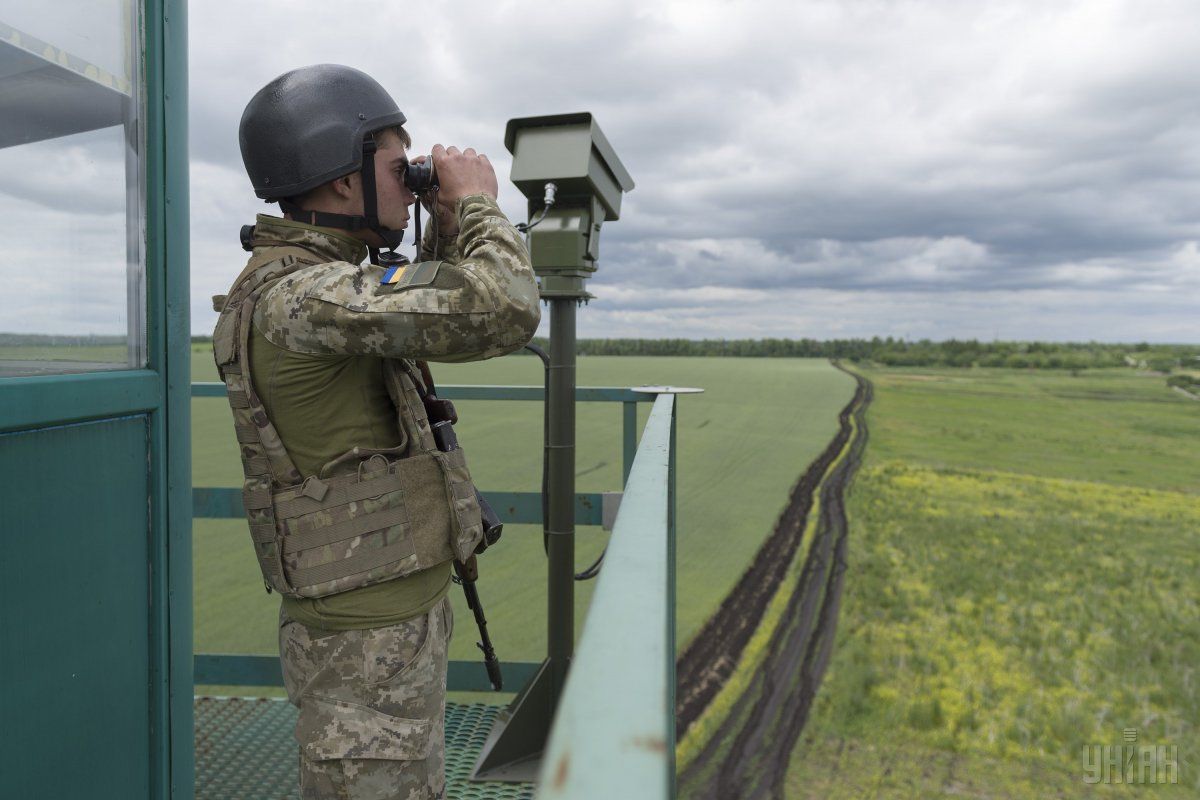 Photo from UNIAN
The border-representative meeting expected to be held at the border line in Sumy region to resolve the issue with the detainees was in fact disrupted by the Russian side.
"The Russian border guard, who came to the meeting, said that he was not authorized to answer any questions and only handed the Russian version of the minutes of meeting. The document is a dry formality and contains no answers to questions that are of interest to the Ukrainian side," Slobodian wrote.
Ukrainian border guards have expressed in writing their objection to the violation by the Russian border guards of the protocol agreements and to their openly cynical position.
"At the same time, the circumstances of the detention of Ukrainian border guards by Russian security forces are gradually coming to light. According to the information available, the court hearing has already been held in the case of the two Ukrainian servicemen on two separate charges: the illegal crossing of the border and ... malicious disobedience to law enforcers. The court's decision is 2 months in custody. These circumstances push us to the conclusion that our soldiers were captured by force, and the fact that a few days ago a Ukrainian consul was not allowed to visit them only confirms the idea," he said.
Read alsoTwo Ukrainian border guards gone missing near Russia borderAccording to Slobodian, most likely, the officers are now under psychological pressure and it is possible that there are visible signs of physical force used against them at the border.
"Another argument in favor of this version is that during the inspection of the border line, at the site of the alleged "meeting" of our border guards, traces were found of the two groups, which most likely captured our officers," Slobodian said.
The State Border Service together with the Foreign Ministry will continue to demand that the Russian side extradite Ukrainian border guards.
As UNIAN reported earlier, the State Border Guard Service of Ukraine reported that October 3 the two servicemen went missing as they were monitoring the section of the state border in Sumy region.
Read alsoRussia confirms detention of two Ukrainian border guardsAt the same time, Russian media reported on the alleged detention of two "border violators" by Russian border guards, and that the detainees identified themselves as border guards of the Sumy detachment.
On October 4, the Russian side confirmed that they detained two Ukrainian citizens who had said they were servicemen of the State Border Guard Service of Ukraine.
Read alsoUkraine consul not allowed to visit two Ukrainian border guards detained by Russia's FSBThe Ukrainian side has already requested assistance in the matter from the OSCE and the Commissioner for Human Rights.