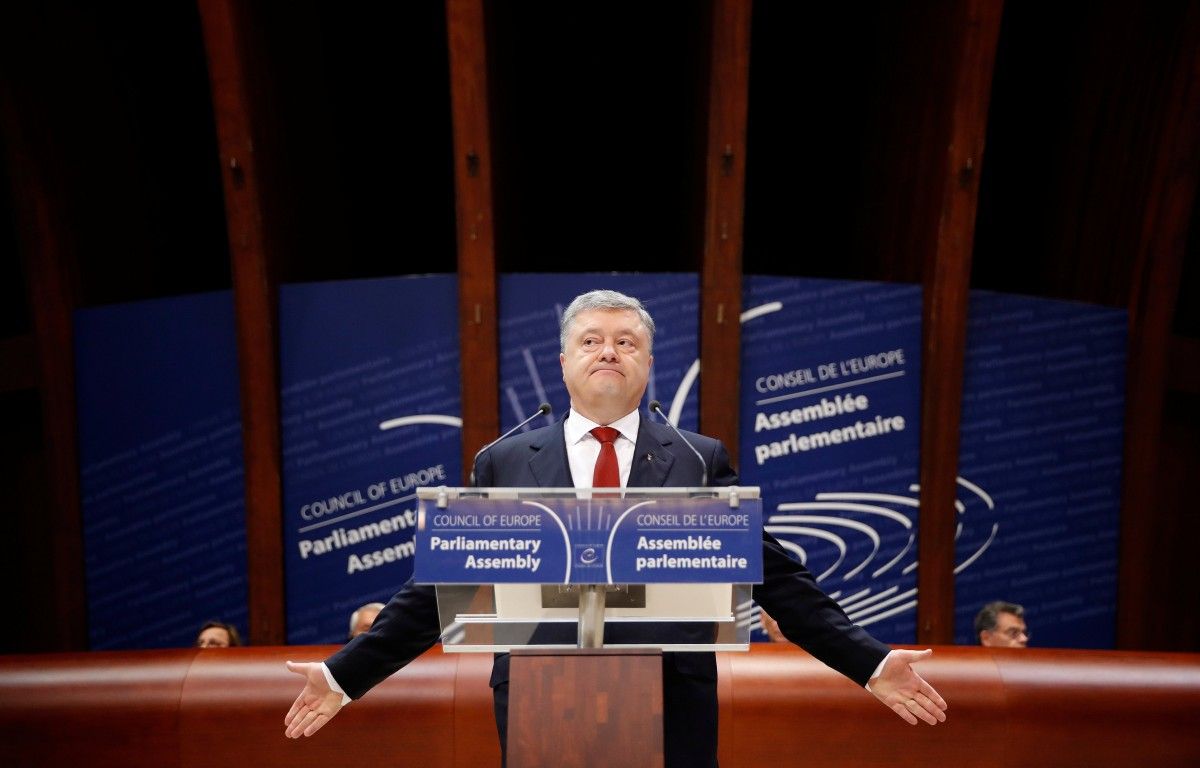 REUTERS
"Russia together with UK, US, France, China was a guarantor of our sovereignty and territorial integrity under the Budapest memorandum when Ukraine voluntarily gave up the third biggest [nuclear] arsenal in the world," said Poroshenko.
Asking the audience if anyone thinks Russia would have attacked Ukraine had the country not abandoned its nuclear arms, the president said "I don`t."
He went on to say that it is not about Ukraine demanding its nuclear arsenal back. "No, we think that non-proliferation system is the way to the global security," the president concluded.
UNIAN memo. In 1994 Ukraine renounced its nuclear weapons. After that, also in 1994, Ukraine, the United States, Russia and UK signed a Memorandum of Security Assurances in connection with Ukraine's accession to the Nuclear Non-Proliferation Treaty (Budapest Memorandum). Thr document contains provisions guaranteeing Ukraine's sovereignty and security.
Read alsoPoroshenko at PACE: I strongly reject 'fait accompli' as regards CrimeaAccording to the Memorandum, the United States, Russia, and UK committed, in particular, to respect the Ukraine's independence, sovereignty and existing borders; refrain from the threat of force and application of force against the territorial integrity and political independence of Ukraine.
Subsequently, the two other nuclear powers, China and France, expressed similar guarantees to Ukraine in the form of statements.
Read alsoReturn of Russian delegates to PACE on CoE's hidden agenda – mediaHowever, in March 2014, after the introduction of troops, Russia occupied the Ukrainian Crimea and began destabilizing the situation in Donbas.
The Russian Federation has been supplying the so-called "DPR" and "LPR" terrorists with weapons and live force, deploying mercenaries and regular troops to Donbas.
The fighting has been ongoing in Luhansk and Donetsk regions since mid-April 2014.