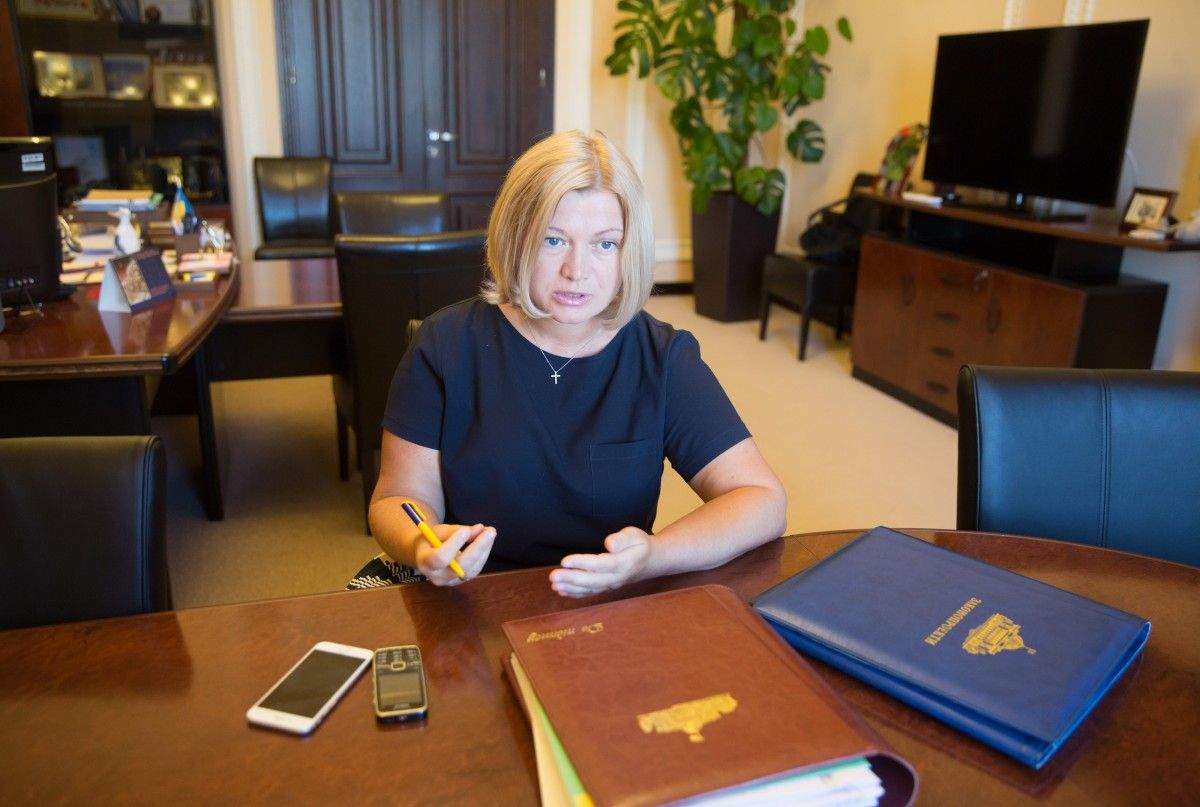 Photo from UNIAN
"Their rhetoric also of a campaigning nature, and is aimed at mobilizing their electorate to show that Romanian and Hungarian politicians are fighting for their compatriots in all corners of the world. It's not fair to use internal electoral messages to worsen relations with one's nearest neighbors," Gerashchenko wrote on Facebook.
At the same time, she stressed Ukraine's openness to dialogue.
"We are ready to discuss any of our laws because they are European-type. And we expect transparency so that the Ukrainian diaspora in neighboring countries also has the right to learn Ukrainian," she said.
Gerashchenko also said that the PACE resolution holding recommendations to Ukraine on the education law in terms of minority languages, adopted at the initiative of the Hungarian and Romanian delegation, has double standards in it.
Read alsoPACE adopts resolution on Ukraine's new education law"We managed to bring down almost all the odious amendments, but, unfortunately, not all of them. We are waiting for the conclusion of the Venice Commission and working further on reforming the country and strengthening our unity. Inside the country and beyond," she added.
The Parliamentary Assembly of the Council of Europe on Thursday adopted a resolution with recommendations to Ukraine on the education law in terms of minority languages.
"The Parliamentary Assembly is concerned about the new Education Act adopted on 5 September 2017 by the Ukrainian Verkhovna Rada (Ukrainian Parliament) and signed on 27 September 2017 by the Ukrainian President, Petro Poroshenko. Various neighboring countries claimed that this act infringes the right of national minorities and raises sensitive legal issues also under the Ukrainian legal order. In this respect, the Assembly notes that the Ukrainian authorities have submitted the text of the Education Act to the European Commission for Democracy through Law (Venice Commission) for an opinion, which shall be delivered by the end of 2017; however, the Assembly expresses dissatisfaction that this step was not taken before the adoption of the Education Act," the resolution draft said.
Read alsoMFA Ukraine demands that Hungary cancel "Self-determination for Zakarpattia" eventThe Assembly recommends that the Ukrainian authorities reconsider the issue of education in the language of minorities, having as a reference a flexible model of bilingual education for all persons belonging to 'indigenous nations of Ukraine' and 'national minorities', with no discrimination.