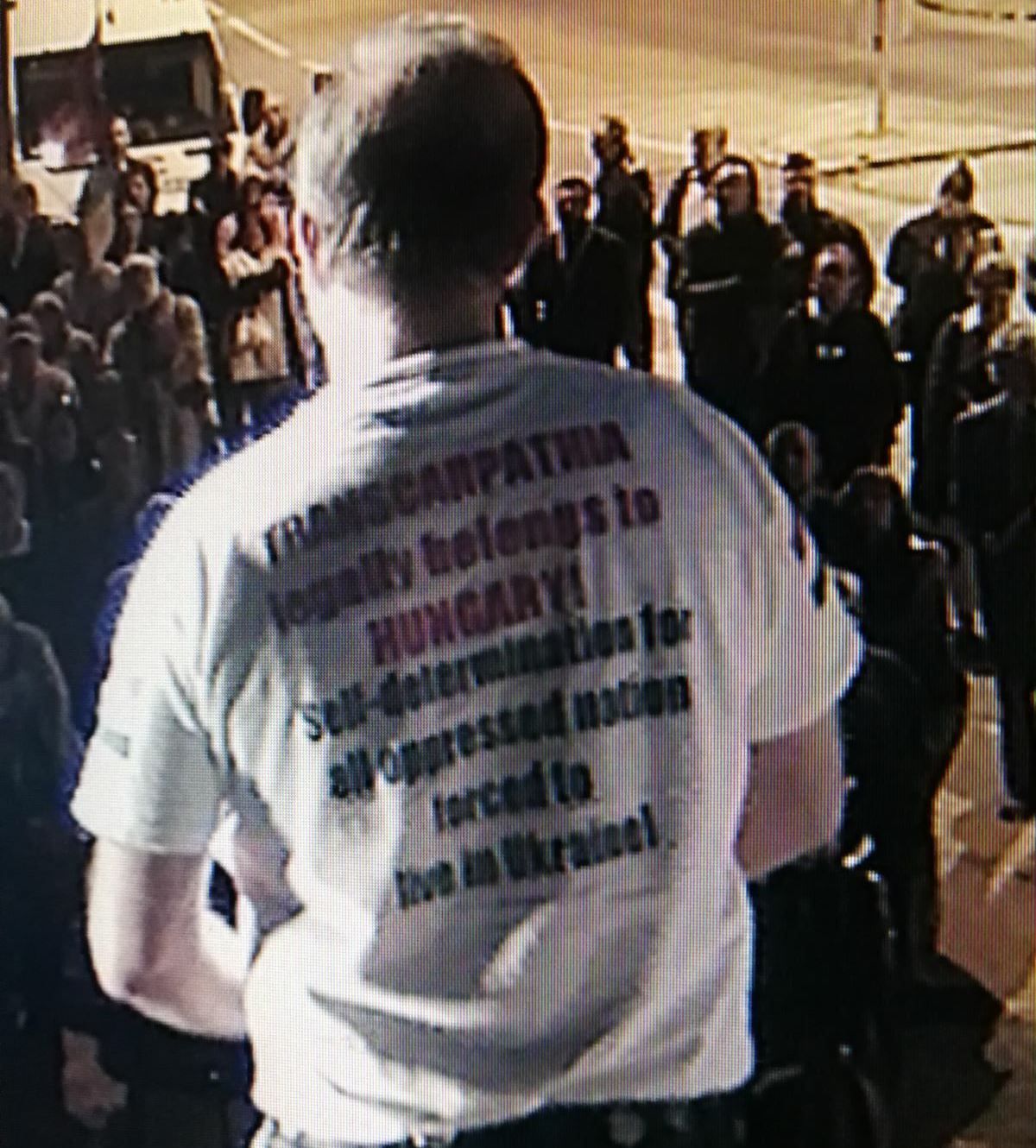 Photo by Nepop Liuba
"The rally near the Embassy of Ukraine in Budapest, the protest against which was expressed by the Ministry of Foreign Affairs of Ukraine, because from the very beginning the organizers said they were in favor of 'the self-determination of Zakarpattia and the freedom of the Ruthenian, Polish, Bulgarian, Romanian and Armenian national communities living on the territory of present Ukraine,' protest against 'the barbarism of the putschists who captured Ukraine and Hungarian national brothers,'" she wrote on Facebook.
Nepop noted that in response to the protest of Ukraine, the Hungarian side had reported on the right to peaceful rally and the expression of protests, during which the participants freely express their thoughts, and on the right to communicate a jointly formulated position.
"I am convinced that the use of these rights does not justify the inscription on the back of the participant of the rally: 'Transcarpathia [Zakarpattia] legally belongs to Hungary! Self-determination for all oppressed nation forced to live in Ukraine!'... And to complete the picture – the official flag of the Catalan autonomy," the ambassador said.
Read alsoMFA Ukraine demands that Hungary cancel "Self-determination for Zakarpattia" eventIn turn, the Ministry of Foreign Affairs of Ukraine said that "Budapest is frankly getting absorbed in playing" with the rally titled "Self-determination for Zakarpattia."
"It seems that Budapest, despite our too constructive diplomatic approach for many observers, is frankly getting absorbed in playing," Director of MFA Ukraine Political Department Oleksiy Makeiev wrote on Facebook.
He also commented on the anti-Ukrainian and separatist appeals that sounded in the event.
"We will resolutely protest and expect that the Hungarian authorities will immediately dissociate themselves from these shameful appeals," Makeiev said.