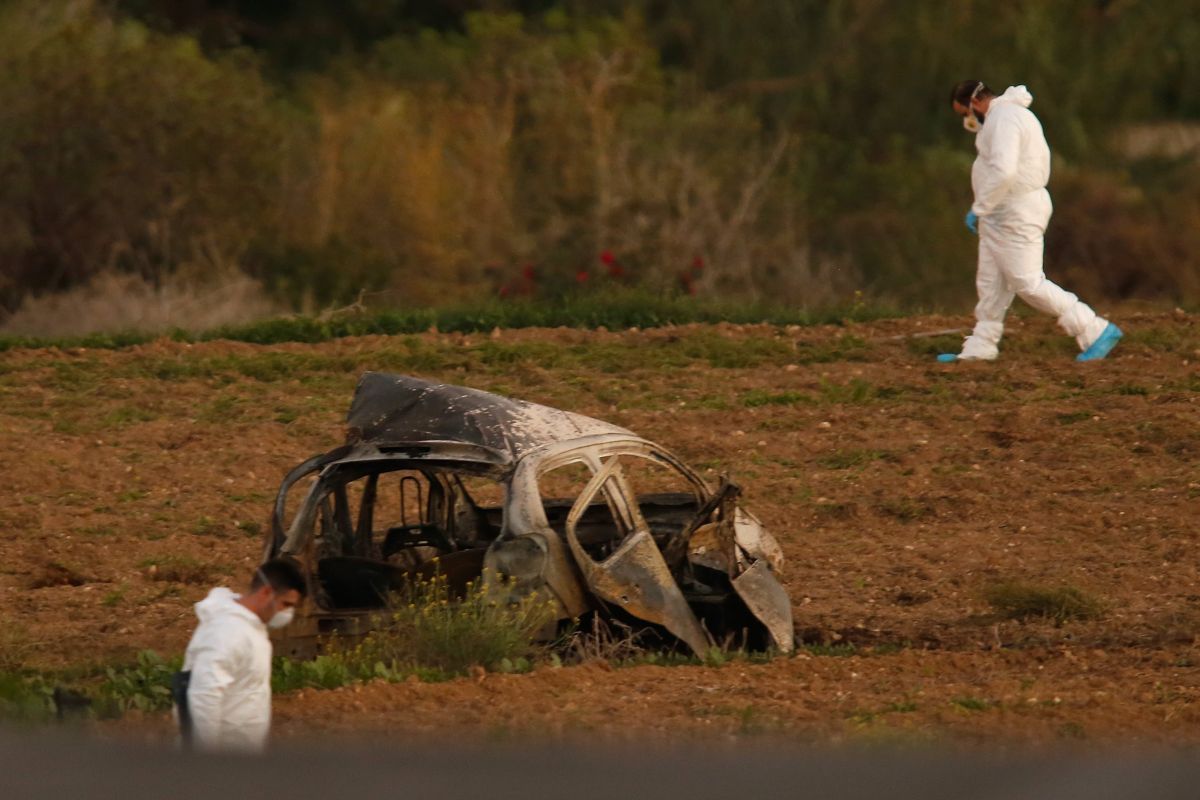 REUTERS
Caruana Galizia, 53, ran a hugely popular blog in which she relentlessly highlighted cases of alleged high-level corruption targeting politicians from across party lines, Reuters reports.
"There are crooks everywhere you look now. The situation is desperate," she wrote in a blog published on her site just half an hour before an explosion tore into her car.
Read alsoICIJ releases database revealing thousands of secret offshore companiesLocals said Caruana Galizia had just left her house and was on a road near the village of Bidnija in northern Malta when the bomb detonated, sending her car flying into an adjacent field.
Maltese Prime Minister Joseph Muscat, who faced accusations of wrong-doing by Caruana Galizia earlier this year, denounced her killing, calling it a "barbaric attack on press freedom".
He announced that the U.S. Federal Bureau of Investigation (FBI) had agreed to help local police investigate the killing and was flying experts to the island as soon as possible.
Muscat sued Caruana Galizia after she wrote blogs earlier this year saying his wife was the beneficial owner of a company in Panama, and that large sums of money had been moved between the company and bank accounts in Azerbaijan.
Malta Television reported that Caruana Galizia had filed a complaint to the police two weeks ago to say she had received threats. It gave no further information.
"Caruana Galizia revealed the Panama Papers and was the government's strongest critic," he said, calling for an independent probe of her killing.