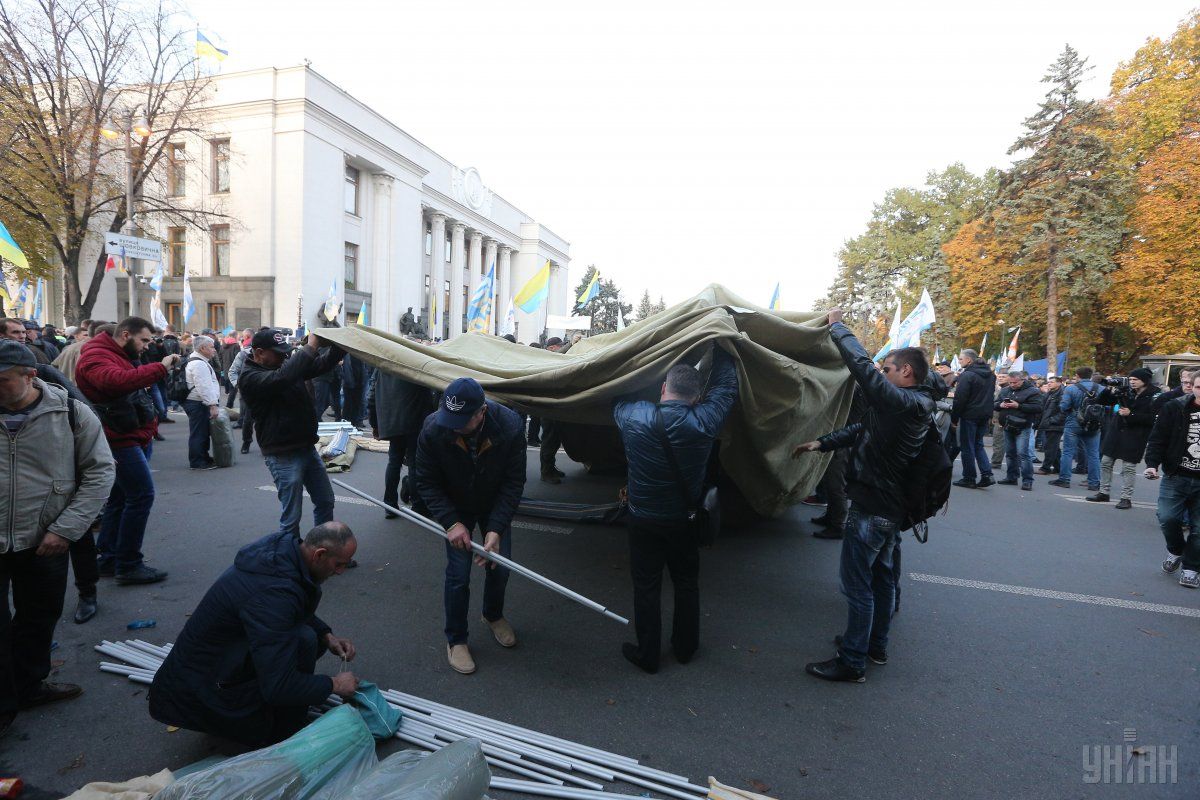 Photo from UNIAN
Activists are now setting up the first tent, while there are accessories for installing other ones, the report said.
As UNIAN reported earlier, law enforcers let protesters pass to Ploshcha Konstytutsii outside the Verkhovna Rada after clashes between the activists and the police at the intersection of Hrushevskoho and Sadova Streets.
The police formed a corridor so that activists moved freely to the square with tents and other camping equipment.
As reported earlier, today, October 17, the leaders of several political parties and public organizations announced a large-scale rally in support of Ukraine's political reform. Behind the rally stand Samopomich, Yulia Tymoshenko's Batkivshchyna, the "Rukh [Movement] of the New Forces" of Mikheil Saakashvili, 5.10 political party, the All-Ukrainian Union Svoboda, National Corps party, Pravyi Sektor ("Right Sector") and other organizations.
On October 3, Mikheil Saakashvili did not rule out that the October 17 protest could become indefinite in case of non-fulfilment of the said demands.