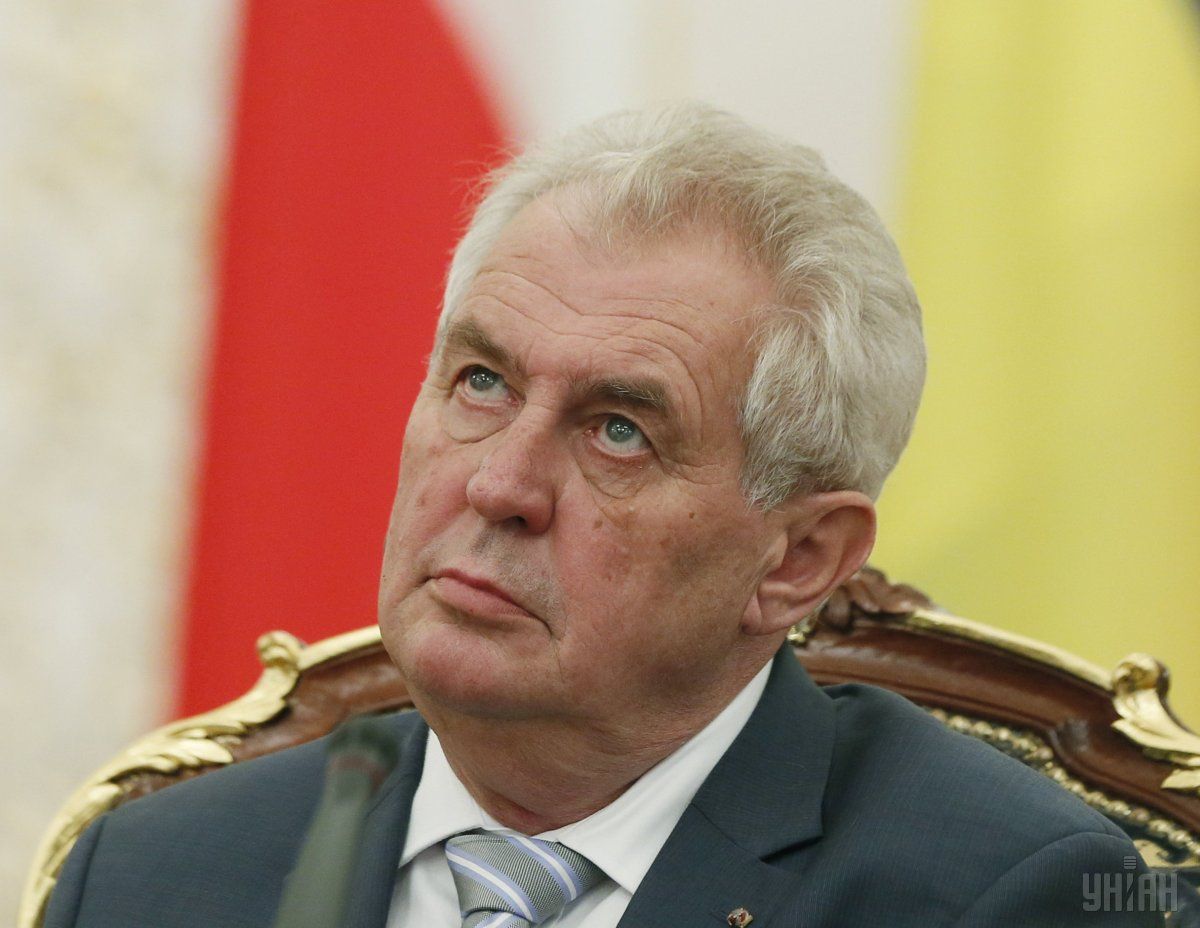 Photo from UNIAN
The letter notes that with his latest Strasbourg address on Crimea, Zeman undermines the authority of international law, Radio Svoboda reports.
Read alsoCzech citizens apologize to Ukraine for their president's words about CrimeaRussian aggression against Ukraine that led to the illegal seizure of Crimea continues, therefore, there is a risk to the national security of the Czech Republic and the rest of Europe.
According to Czech MEPs, Milos Zeman's position contradicts international law and the position of the Czech government.
Read alsoCzech embassy says president Zeman in PACE expressed "personal opinion" on "selling" CrimeaThe MEPs claim that Crimea is part of Ukraine and its annexation in 2014 was a grave violation of the Budapest Memorandum of 1994, where Russia, among other things, pledged to respect Ukrainian sovereignty and territorial integrity. The authors of the appeal believe that Zeman cannot "explain his mistake" by claiming he expressed  "personal views."
As noted in the letter, Zeman speak at the Council of Europe as the head of state, not as a private individual. The MEPs say that if he is unable to perform the role of president and adequately represent the Czech Republic in the international arena, he should at least abstain from statements that are contrary to the interests of the country and its allies.
The appeal to the Czech president was signed by six European deputies, including Jaromir Stetina, Jiri Pospisil, and Ludek Niedermayer.
Read alsoGroysman calls "insane" Zeman's statement on "selling out Crimea"As UNIAN reported earlier, Zeman shared his "personal view" with the PACE that Ukraine's loss of Crimea is a fait accompli, and that Russia could pay a compensation to Ukraine for the annexation of the peninsula, all in order to avoid a full-blown European war.
"Crimea is annexation, without any doubt. Crimea at the same time is fait accompli," Zeman said on October 10. "If there is a dialogue between Russia and Ukraine, I think – and it is only my personal view – there would be possible some compensation for Crimea in financial form or in natural form, I mean, oil or gas. This is only my personal proposal. Nothing more. Respect that we try to avoid European war and in the same time we try to compensate Ukraine," the Czech president added.