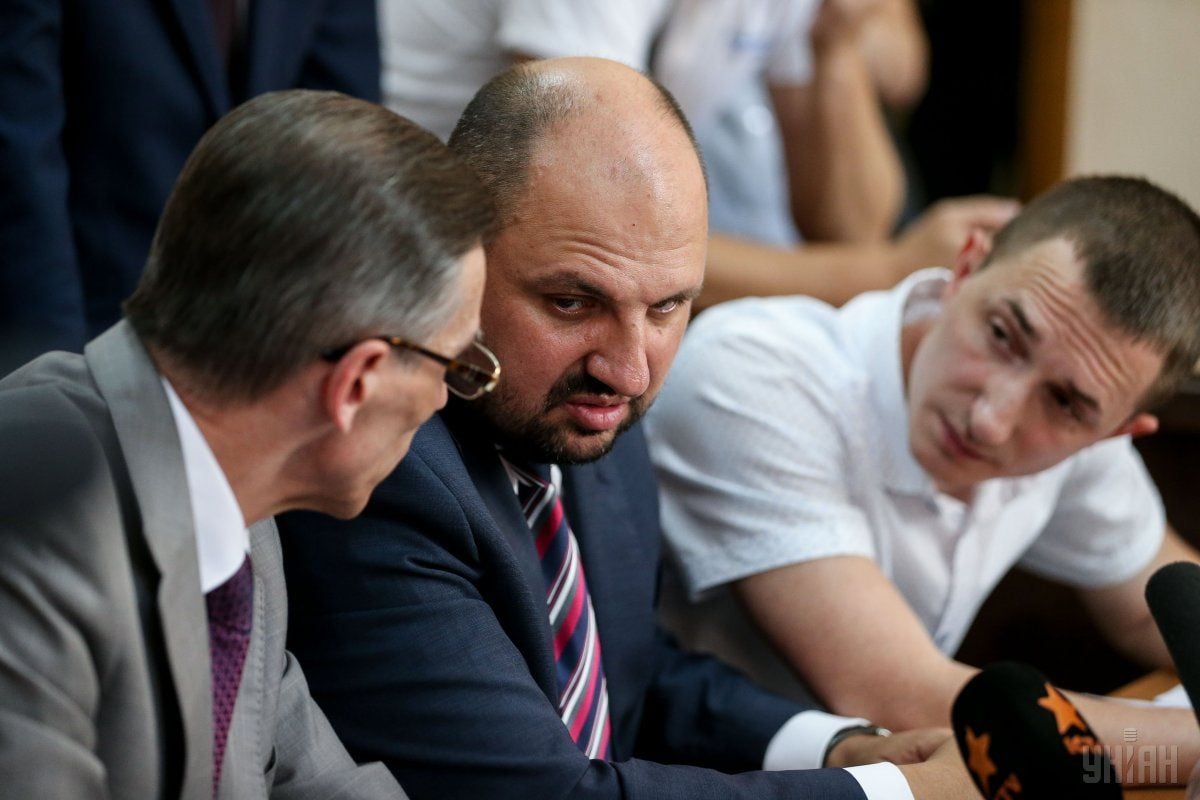 Photo from UNIAN
LB.ua has noted that Rosenblat missed his hearings on Wednesday and Thursday.
The NABU has not yet confirmed the report.
Meanwhile, Rozenblat in a statement said he had informed the NABU prior to his departure on his intention to fly to Germany for a period of three days. He also stressed that as of Thursday, October 19, no travel restrictions were effective against him.
As UNIAN reported earlier, on July 11, the Verkhovna Rada deprived MPs Boryslav Rozenblat (expelled from BPP) and Maksym Poliakov (People's Front) of parliamentary immunity, at the same time refusing to give consent to their arrest.
According to the Prosecutor's Office, Rozenblat is suspected of abuse of influence and bribery worth $280,000, while Poliakov has allegedly committed similar crimes, prosecutors believe.
Both deputies are suspected of receiving undue benefits for submitting to the Verkhovna Rada of certain bills and committing other actions related to amber extraction.
Read alsoNABU probes into case of Ukrainian MPs Rozenblat and Poliakov jointly with FBIThe Specialized Anti-Corruption Prosecutor's Office requested that the Solomensky District Court of Kyiv chose a preventive measure in the form of over a UAH 10 million bail. The judge satisfied the prosecutors' demand that the deputy be required to hand over his travel passport and other documents allowing him to cross Ukraine's border, to wear an electronic bracelet, and to stay within Kyiv and Zhytomyr city limits.
Prosecutors have also required from court to ban Rozenblat from contacting a number of witnesses and suspects in the case.
Read alsoCourt sets UAH 7 mln bail for Rozenblat in anti-graft trialOn July 18, the Solomensky district court of Kyiv chose a UAH 7 million bail as a preventive measure in the case of Boryslav Rosenblat.
On October 13, Solomensky District Court of Kyiv failed to consider the request of the Special Anti-Corruption Prosecutor's Office on prolonging Rozenblat's court-imposed obligations.
On October 17, the term expired for Rozenblat to be obliged to wear an ankle bracelet.
It should be noted that Boryslav Rozenblat has a residence permit in Germany, as well as a house, which, according to his asset declaration, he acquired in December 2016.