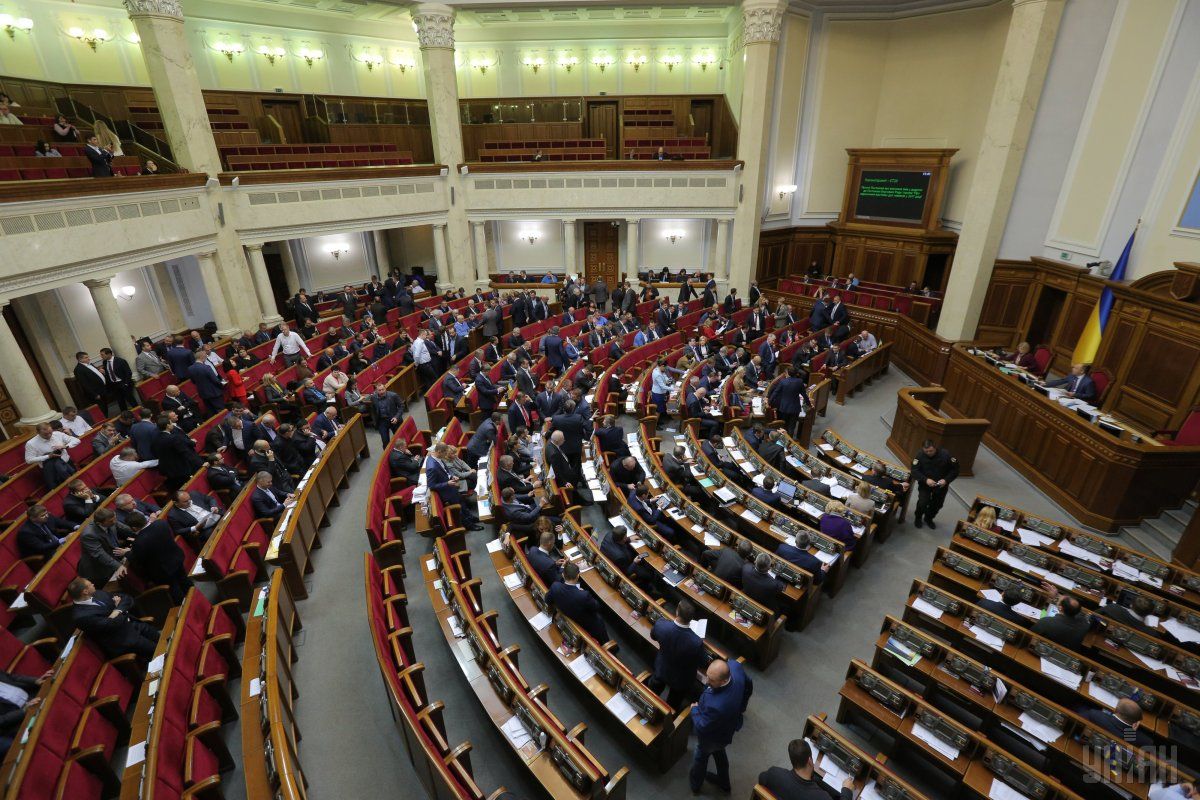 Photo from UNIAN
One of the draft laws, included in the agenda, is the bill submitted by the president on the abolition of the immunity of people's deputies, set to be enforced from January 1, 2020.
The bill was sent to the Constitutional Court to obtain a conclusion on its compliance with Articles 157-158 of the Constitution of Ukraine.
The bill "On Amendments to Article 80 of the Constitution of Ukraine (concerning the immunity of people's deputies, registration No. 7203), introduced by the president, provides for excluding from the current version of the Basic Law the regulation that "people's deputies cannot be brought to criminal responsibility, detained or arrested without the consent of the Verkhovna Rada of Ukraine."
Read alsoWeird protests and prospects for people's demandsAt the same time, the norm remains in the law that people's deputies bear no legal responsibility for the outcome of their voting or statements voiced in parliament and its bodies, with the exception of responsibility for insult or slander.
In addition, the parliament adopted a resolution to include in the agenda the draft law "On Amendments to the Constitution of Ukraine (regarding the abolition of parliamentary immunity)" (registration No. 6773), submitted by MP Yuriy Levchenko and 157 other deputies. 
If adopted, the law is to be enforced the day after it is officially published, according to the latter bill.