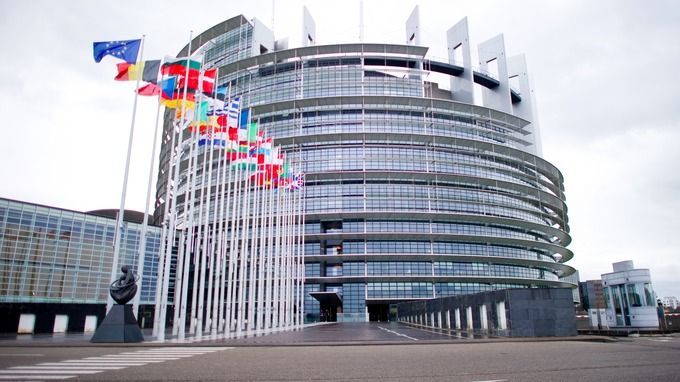 Press Association
The SBU, the Information Policy Ministry, and the InformNapalm OSINT community prepared the presentation, which was delivered by Deputy Minister of Information Policy of Ukraine Dmytro Zolotukhin at a special event in the European Parliament. He provided data on geographic reach of the terrorist formations that are active in Crimea, Donbas, and Syria (previously in Bosnia and Herzegovina) on the Kremlin's instruction.
The Ukrainian delegation transferred data about the detected Russian militants to members of the European Parliament (MEPs) in order that those breaking international law be punished.
Read alsoWagner mercenaries Putin's private army in Donbas - mediaChief of the SBU Security Service of Ukraine Vasyl Hrytsak said earlier about the involvement of the members of Russia's PMC Wagner in the downing of Ukrainian IL-76 with 49 militaries on board in June 2014, as well as other crimes. In Ukraine, a suspicion of committing a crime was issued to the leader of PMC Wagner Dmytro Utkin.
According to the SBU, Polish Member of European Parliament Anna Fotyga organized the event "Russian private military companies fighting in Ukraine and Syria" with the assistance of the European Conservatives and Reformists group. It was also attended by MEPs, representatives of the European institutions, and relevant experts.
The SBU assured it would further publish the list of criminals with their identification data and transfer it to the partners by relevant channels.