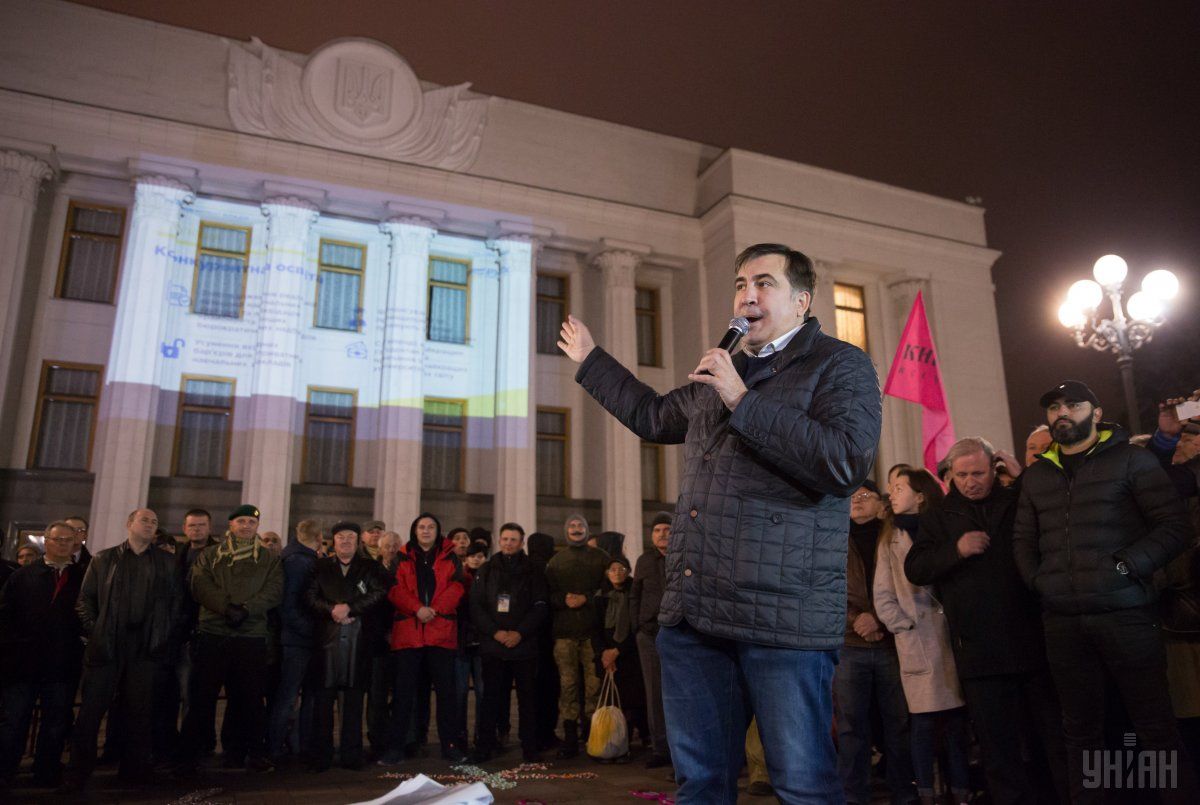 Photo from UNIAN
Addressing people on Kyiv's Constitution Square on October 22, he announced that the rally would continue "at least until the next plenary week," which is to begin on November 7, Ukrayinska Pravda reported.
"Workshops, debates and meetings between participants in the protest rally will take place on the Constitution Square" in the next two weeks, Saakashvili said.
Read alsoBPP faction fears Saakashvili team aims to seize power at any cost"During the weeks before the [Verkhovna Rada] session, we must ... rebuild this platform in a very calm, powerful, and safe place," he added.
Saakashvili also said he plans a number of visits to Ukrainian cities "in order to share his vision of what has been happening in the country and to put forward proposals how to improve the situation."
The protest campaign began outside the Verkhovna Rada's building in Kyiv on October 17, protesters demand a "large-scale political reform."