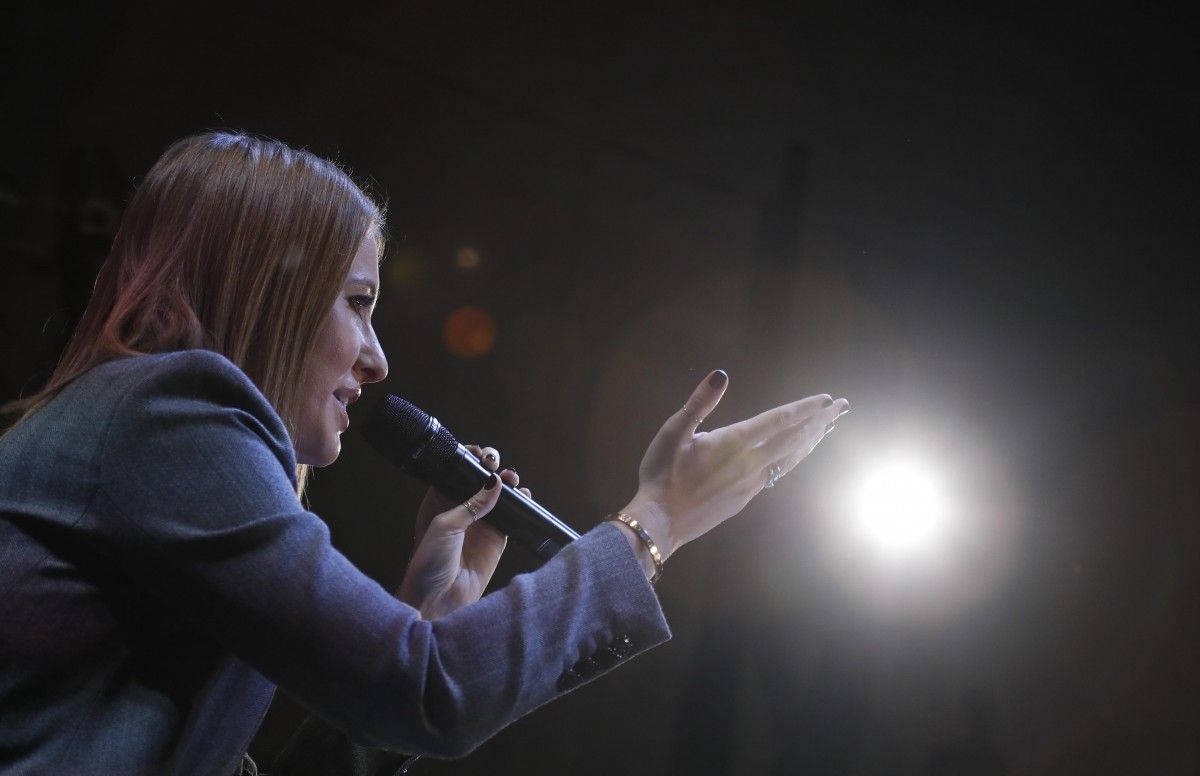 REUTERS
"Let me be clear about what I really think of it – I won't dodge or evade an answer. Crimea belongs to Ukraine from the point of view of international law. Period," Sobchak, who has recently announced plans to run for president in Russia next March, said at a press conference in Moscow on Tuesday, October 24, answering a question from an UNIAN correspondent in Russia.
Read alsoNavalny promises withdrawal of Russian troops from Donbas, fair referendum in Crimea"We [Russia] did not keep our promise, we breached the Budapest Memorandum of 1994. We gave our word but we were not true to it," she added.
In her words, this is "a big problem," and this subject will be actively discussed during her presidential campaign to "look for some ways out."
Sobchak says she sees Ukraine as the most important partner of Russia, and seeking an improvement in bilateral relations "is the most important task."
"As an average person, a woman named Ksenia Sobchak, I can tell you the most important thing that Russia and Ukraine should do now is to restore our friendship at any cost," she said.