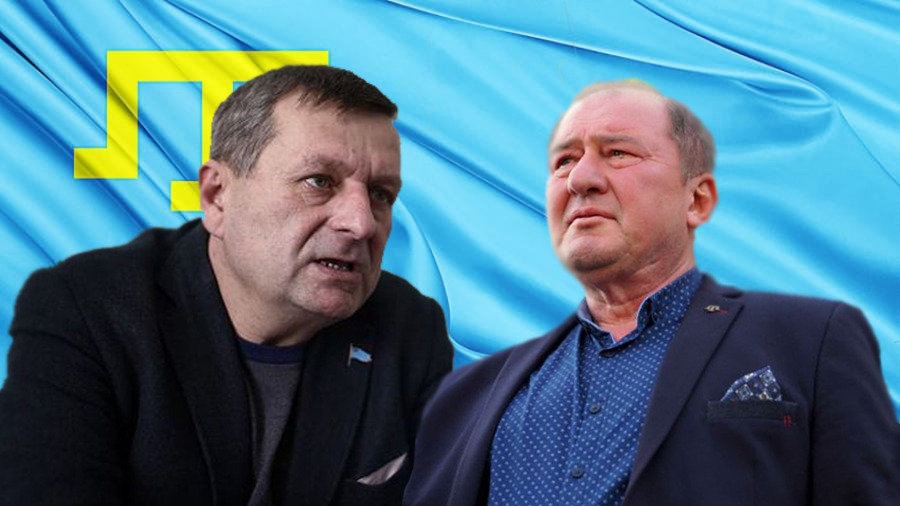 Chiygoz (left) and Umerov (right) / Photo from UNIAN
"I am happy to greet political prisoners Ilmi Umerov and Akhtem Chiygoz on the Ukrainian land," he wrote on Facebook on Friday afternoon.
"I thank the international partners and everyone who has made efforts to ensure their release," he said.
Acting minister for information policy Emine Dzheppar wrote on Facebook on Friday that they had been met by met by Ilmi Umerov's daughter Aishe, Akhtem Chiygoz's wife Elmira Ablyalimova, and their lawyer Nikoly Polozov, as well as members of the Mejlis of the Crimean Tatar people.
The two Crimean Tatar leaders, who were convicted in Russian-occupied Crimea, were released on October 25.
Read alsoUK's foreign minister for Europe welcomes release of Umerov and ChiygozAs UNIAN reported earlier, the so-called Supreme Court of Crimea September 11 sentenced Deputy Chairman of the Crimean Tatar Mejlis Akhtem Chiygoz to eight years in a penal colony.
On September 27, the so-called Simferopol District Court found Ilmi Umerov, who is also a Deputy Chairman of the Crimean Tatar Mejlis, guilty of appeals to "violate Russia's territorial integrity" and sentenced him to two years in a penal settlement. Umerov was also barred from public activities for two years.