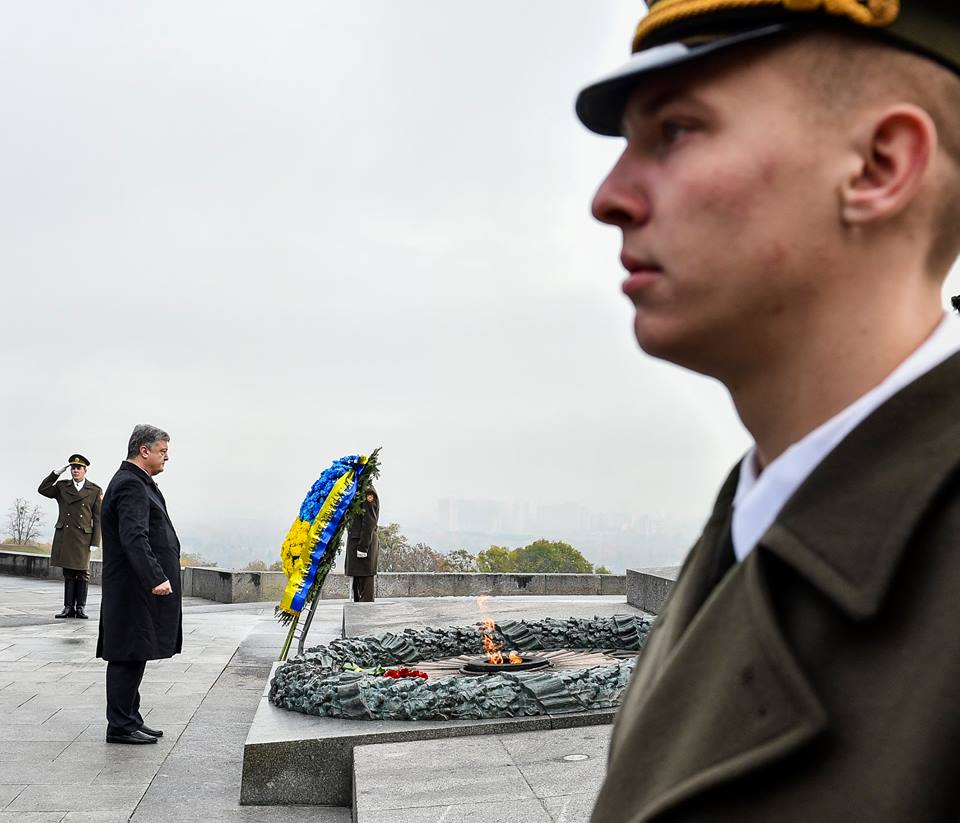 facebook.com/petroporoshenko
In his address to the Ukrainian nation, the president noted that "we celebrate a particularly memorable event – October 28, 1944, when, as a result of the successful Carpathian offensive, Ukraine was finally liberated from the Nazi occupation forces", reads the report.
"Throughout long 1,225 days and nights our towns and villages, our lands were the main scene of deadly battles, during which dozens of selective large units of the Wehrmacht and the army of the Third Reich satellites were destroyed. Every piece of the long-suffering Ukrainian land was plentifully covered with the blood of its defenders and liberators," the address reads.
"We are rightly proud of the military feat of soldiers and officers from Ukraine who fought with the enemy in the armies of the Anti-Hitler coalition, as well as partisans and underground members, members of the national liberation movement and the Resistance Movement in many European countries. The contribution of the Ukrainian people to the general victory is significant, indisputable and sacred," the president emphasized.
Read alsoPresident Poroshenko, First Lady honor memory of Babyn Yar victimsPoroshenko also noted that "an extremely high and terrible price – about nine million lives of our fellow Ukrainians – was paid for the peaceful sky".
"On this dramatic day, honoring the heroes, we are especially aware of the power of great love for the native land, which makes us insurmountable. I bow lowly to the heroes-liberators and present defenders of Ukraine – worthy successors of the glory of Ukrainian weapons and express sincere gratitude for the accomplished feats," Poroshenko said.
The attendees honored the memory of those who perished with a moment of silence during the military salute and laid flowers at the Tomb of the Unknown Soldier. The Honor Guard marched in front of the veterans and the President of Ukraine.
The ceremony was also attended by the Minister of Defense of Ukraine Stepan Poltorak, First Deputy Prime Minister of Ukraine Stepan Kubiv, Deputy Prime Minister of Ukraine Hennadiy Zubko, Kyiv Mayor Vitali Klitschko, Kyiv RSA Head Oleksandr Horhan and people's deputies of Ukraine.