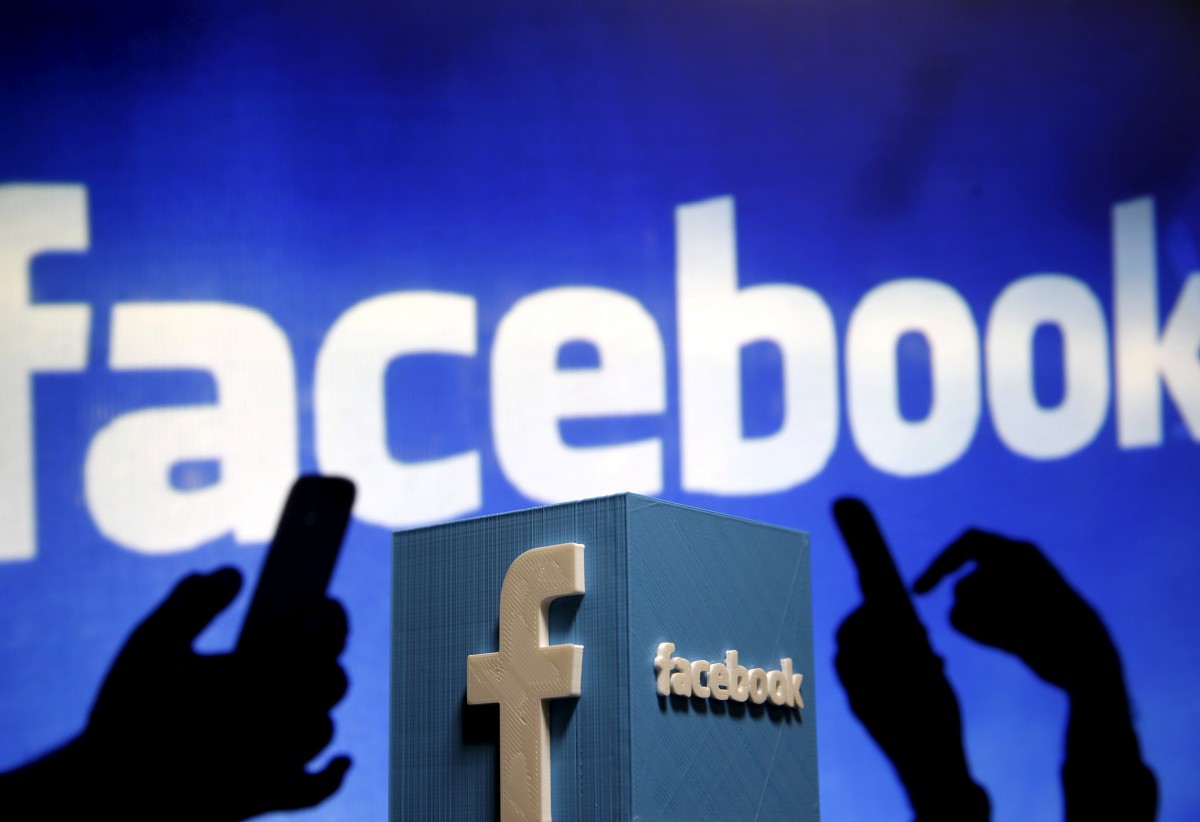 REUTERS
Dmytro Shymkiv, deputy head of Ukraine's presidential administration, told the FT that it warned Facebook and U.S. officials about "aggressive behavior" from Russia spreading disinformation on social media in an "information propaganda war" in 2015.
A report by Oxford Internet Institute describes Ukraine as one of the first countries to face a "serious disinformation crisis" and on the "frontline" of "numerous disinformation campaigns".
The Ukrainian president wrote to Facebook to ask them to open an office in this country so the content moderation could be done by Ukrainians, as he worried Russians were making the final decision on what posts and accounts to take down.
But Facebook refused, explaining it did not have an office in Russia and was taking down accounts because of hate speech, including using racial slurs against Russians.
In a meeting with Gabriella Cseh, Facebook's head of public policy for central and eastern Europe, and Thomas Myrup, head of the Brussels office, Mr. Shymkiv said the Ukrainian government expressed concern about the spread of made-up stories, which later became known as fake news.
Read alsoFacebook seeks employees with national security clearances - media"We shared with them some of our concerns that the problem of fake news spreading and the influence of behavior is very worrying," he said.
"I think Facebook was warned about what might happen with respect to the situation that unfolded in the U.S.," he said. "Their response was: 'We are an open platform, we allow everybody the possibility to communicate'. That's all I got."
Facebook said it did not discuss fake news with Ukraine. Richard Allan, VP of Public Policy for Europe, Middle East, and Africa, said he personally oversaw the team who traveled to Kyiv twice to meet with the Ukrainian government. Mr. Shymkiv said they met once.
"The conversations they had in 2014 and 2015 were about our handling of reports by Russians to get Ukrainian content taken down from our platform, not about fake news or attempts to spread messages," he said.
"The content reporting behavior we observed at the time bore no resemblance to information operations we observed in connection with the 2016 U.S. election. The Ukrainian government has more recently raised the issue of fake news with us but this was only in 2017 after the U.S. election," he added.
Facebook also met with media to talk about the issue.
Executives from Facebook, Twitter and Google will this week face questions in Congress on Russia's online influence campaign.
Mark Zuckerberg, Facebook founder and chief executive, was forced to address Ukrainian account takedowns in an online town hall he held in May 2015. The top 20 questions were all from Ukrainians, the top question got 45,000 likes. Many complained their accounts were being flagged as committing hate speech, just to take them offline.
"There's been a bunch of content that has been posted that violates the rules we have around hate speech... some of these posts included ethnic slurs against Russian posts," he said. "I looked into it personally and I standby that we did the right thing according to our policies."
Ruslan Deynychenko, one of the co-founders of StopFake.org, a non-governmental organization set up in Ukraine in early 2014 to debunk Russian fake news, said Ukrainians had warned the west that this is a "very potent weapon".